Firmness and elasticity seem to be top of mind for many of us these days, and for good reason: even those who are aging proudly would admit that saggy skin is not a particularly welcome sight. For more on this topic, we interviewed Dr. Macrene Alexiades — the revered dermatologist with three Harvard degrees and one of the most enviable CVs in her field. She graciously provided her insights when she visited our San Francisco studio, and we've been slathering on the Macrene Actives ever since.
***
Ayla: Firmness and elasticity in skin are often mentioned hand in hand. How do you define them, and what's the difference between the two?
DR. MACRENE ALEXIADES: Firmness is a non-scientific term for how toned the skin is. In the cosmetic world, firming refers to tightening of the tissue so that it has less of a sagging quality.
Elasticity, in contrast, is a scientific term that refers to the recoil properties of the skin. It can be measured by an elastometer or a cutometer, which involves pinching or suctioning the skin and watching how quickly it snaps back.
Ayla: Can you still evaluate firmness in some way?
DR. MACRENE: Yes, firmness or tone of the skin can be measured using grading scales. Specifically, in my world, we term firmness as the degree of skin laxity. I myself have developed a laxity grading scale — the Alexiades grading scale of skin rhytids' laxity and photoaging. It has been validated and published in the Journal of the American Academy of Dermatology.  
Ayla: What are some of the key reasons why firmness and elasticity are lost, and how can those things be addressed?
DR. MACRENE: Starting in our 20s, synthesis of elastin ceases. In addition, elastin degrades with sun exposure. This process worsens over the subsequent decades until it reaches a very low level. Another important constituent of the skin is collagen. Collagen fibers confer tensile strength to the skin, which is the resistance to breakage under tension; these fibers thin and become more sparse with age. Skin starts to become loose. As it stretches, it fails to go back to its original shape. And this causes sagging in the skin and skin laxity.
I have addressed elastin and collagen levels through the use of numerous actives in Macrene Actives. Specifically, I have included peptides that have been documented to increase elastin synthesis. I have also included a daily dose of small molecular weight hyaluronic acid, which gets into the skin and can further stimulate elastin synthesis and collagen formation. Finally, I have included the cofactors for collagen and elastin synthesis to support the stimulation processes.
Ayla: Is there any way to boost collagen or elastin levels internally? What do you think of oral supplements designed to do this?
DR. MACRENE: The data regarding oral supplements of actual animal-derived collagen and elastin are not yet at a point where we can state that these animal tissues get incorporated into our skin. In addition, concerns about prion diseases such as Mad Cow remain, as nerve tissues, hooves, hides, and other unusual animal tissues are ground up and used to make these collagen supplements.
Ayla: Well, that's unfortunate. Any other tips you can provide to keep skin firm and elastic? 
DR. MACRENE: My recommendation is start young to stay young. By your 30s, you should apply Macrene Actives Serum or High Performance Face Cream twice a day, regularly. This will keep your elastin and collagen levels boosted so that you don't need procedures. My goal with Macrene Actives was to replace laser and injectable procedures through the steady stream of active ingredients on a daily basis. I believe I have achieved this goal.
***
About Dr. Alexiades: Macrene, who holds a BA, MD, and PhD from Harvard, is a Diplomate of both the American and European Boards of Dermatology and Associate Clinical Professor at Yale University School of Medicine. She runs a dermatology, laser surgery and research center in Manhattan and a lab-based skin care research company. Dr. Alexiades-Armenakas has numerous publications and discoveries in the fields of basic science, dermatology and laser surgery. Her practice and academic work are focused on topical dermatologic anti-cancer and anti-aging therapies, laser technology and skin rejuvenation. Learn more about Macrene's impressive background here, and shop the Macrene Actives lineup here.
Any topic discussed in this article is not intended as medical advice. If you have a medical concern, please check with your doctor.
You May Also like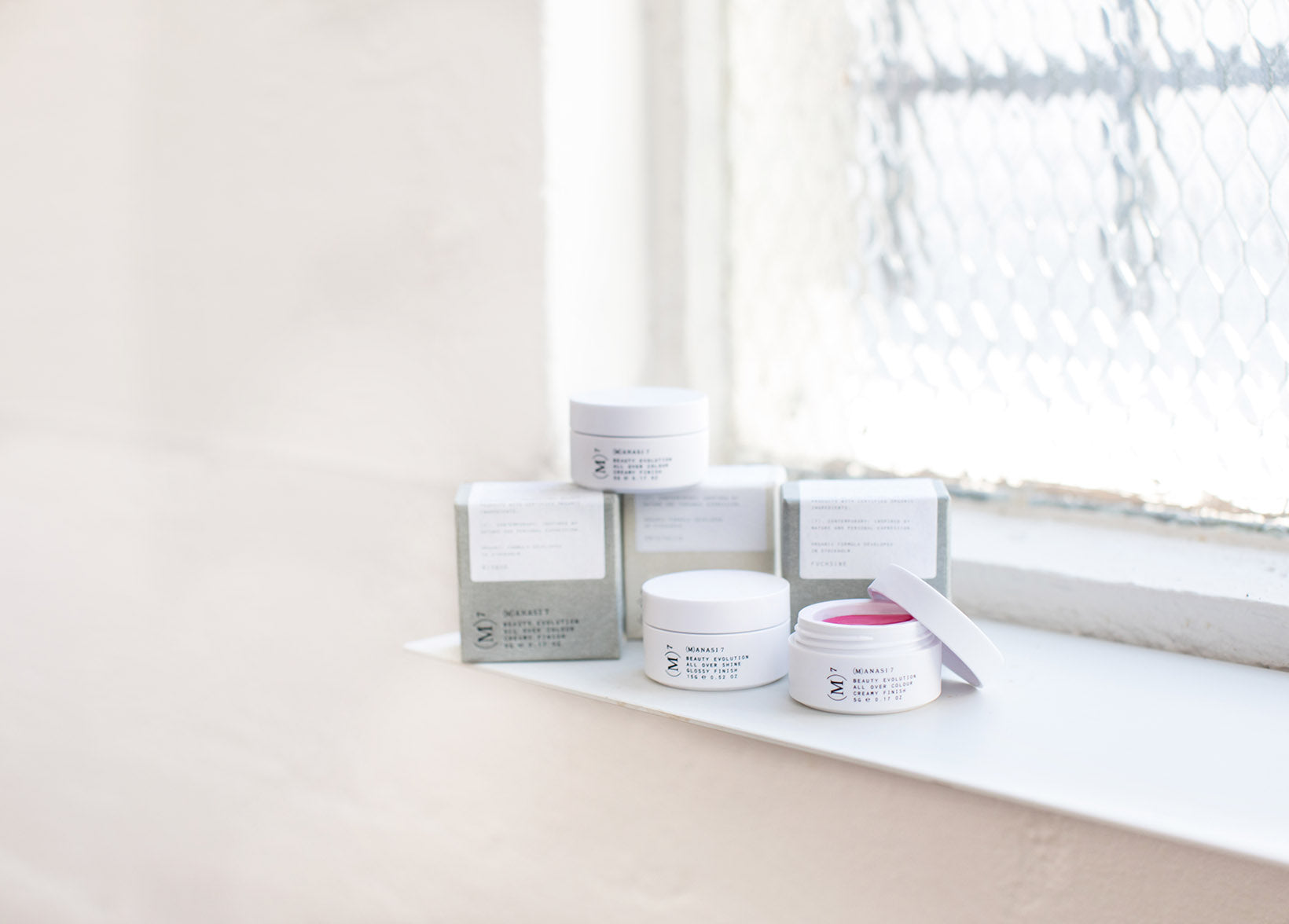 We asked Susanne to create a 2023 summer makeup tutorial for us, and she graciously sent us this detailed list of easy-to-follow instructions.