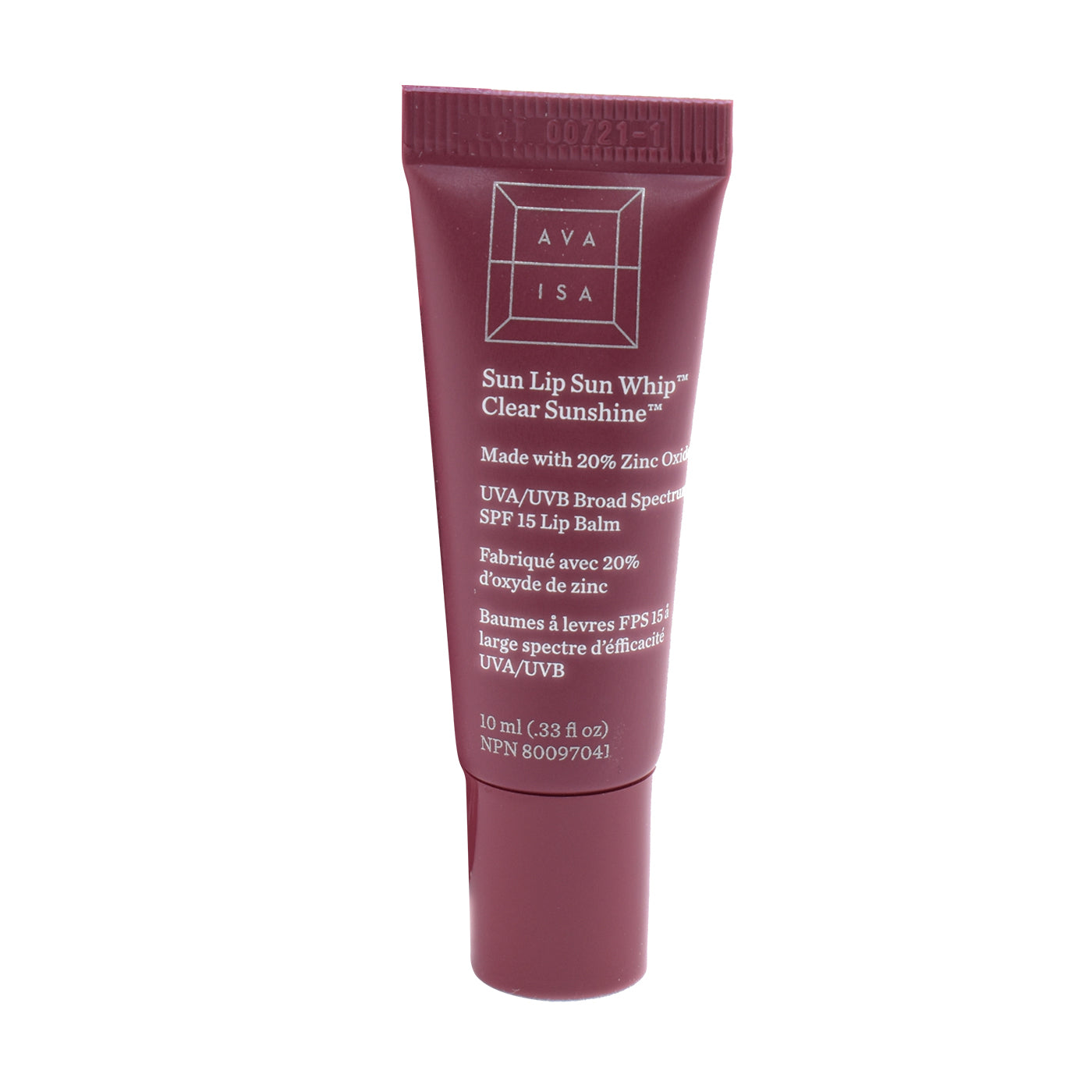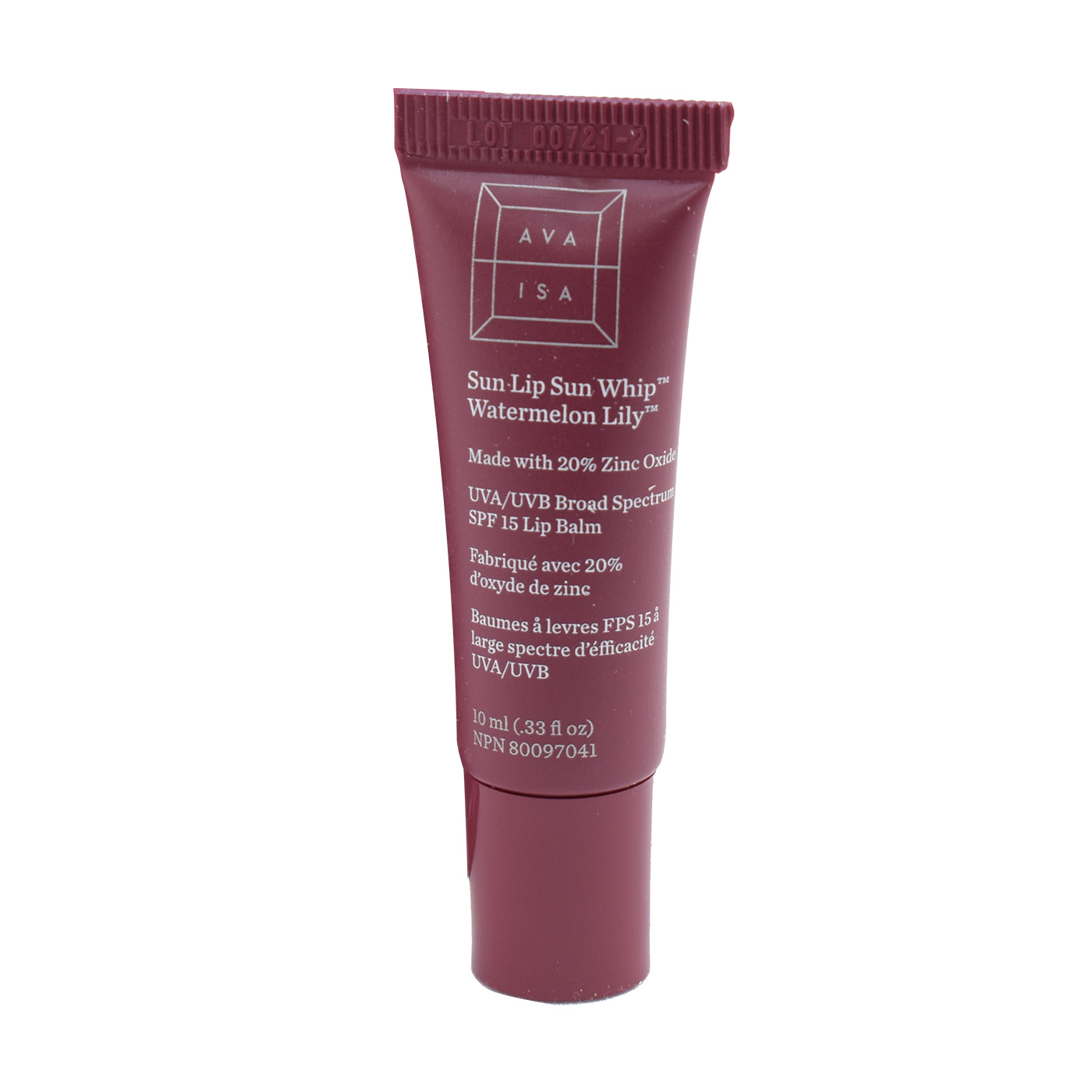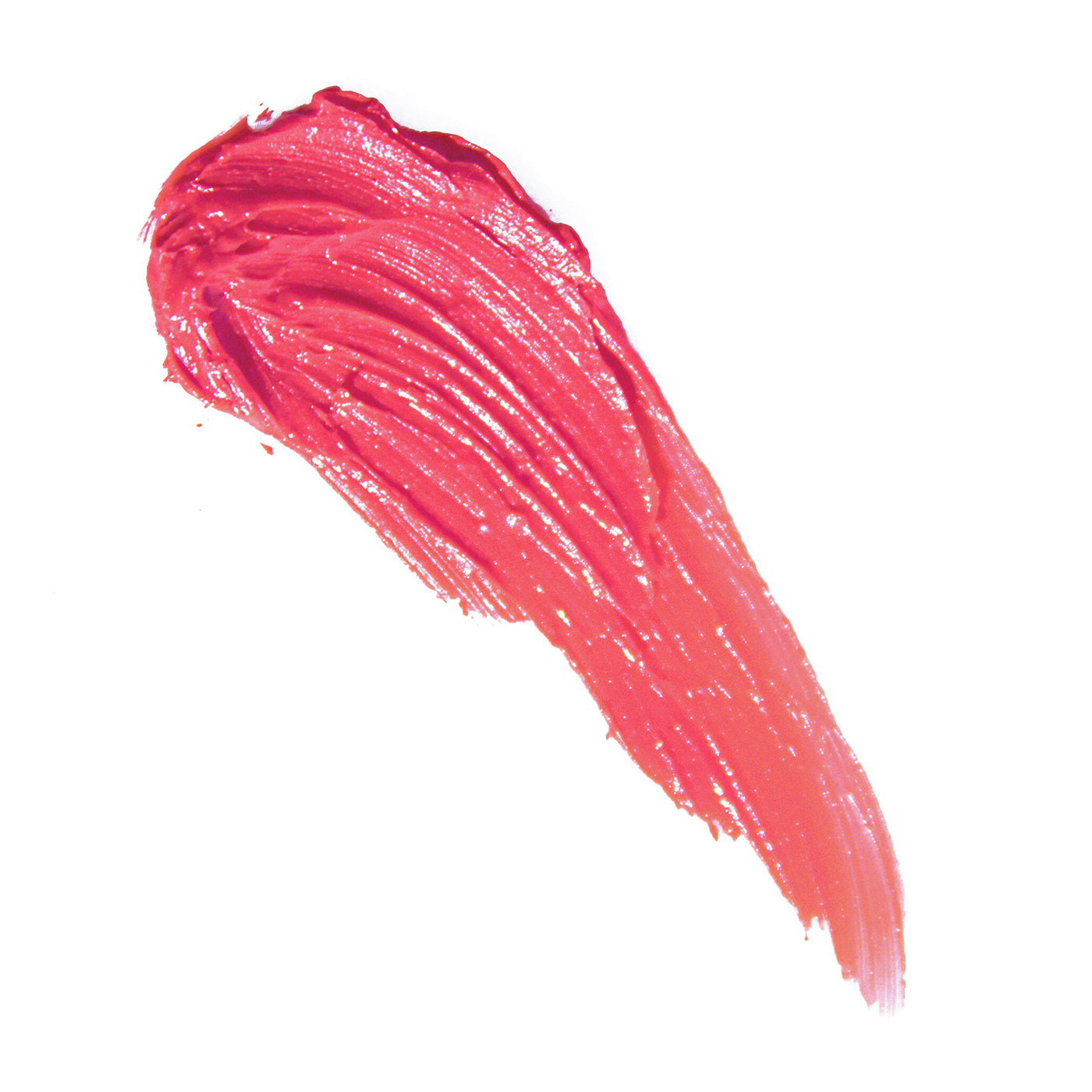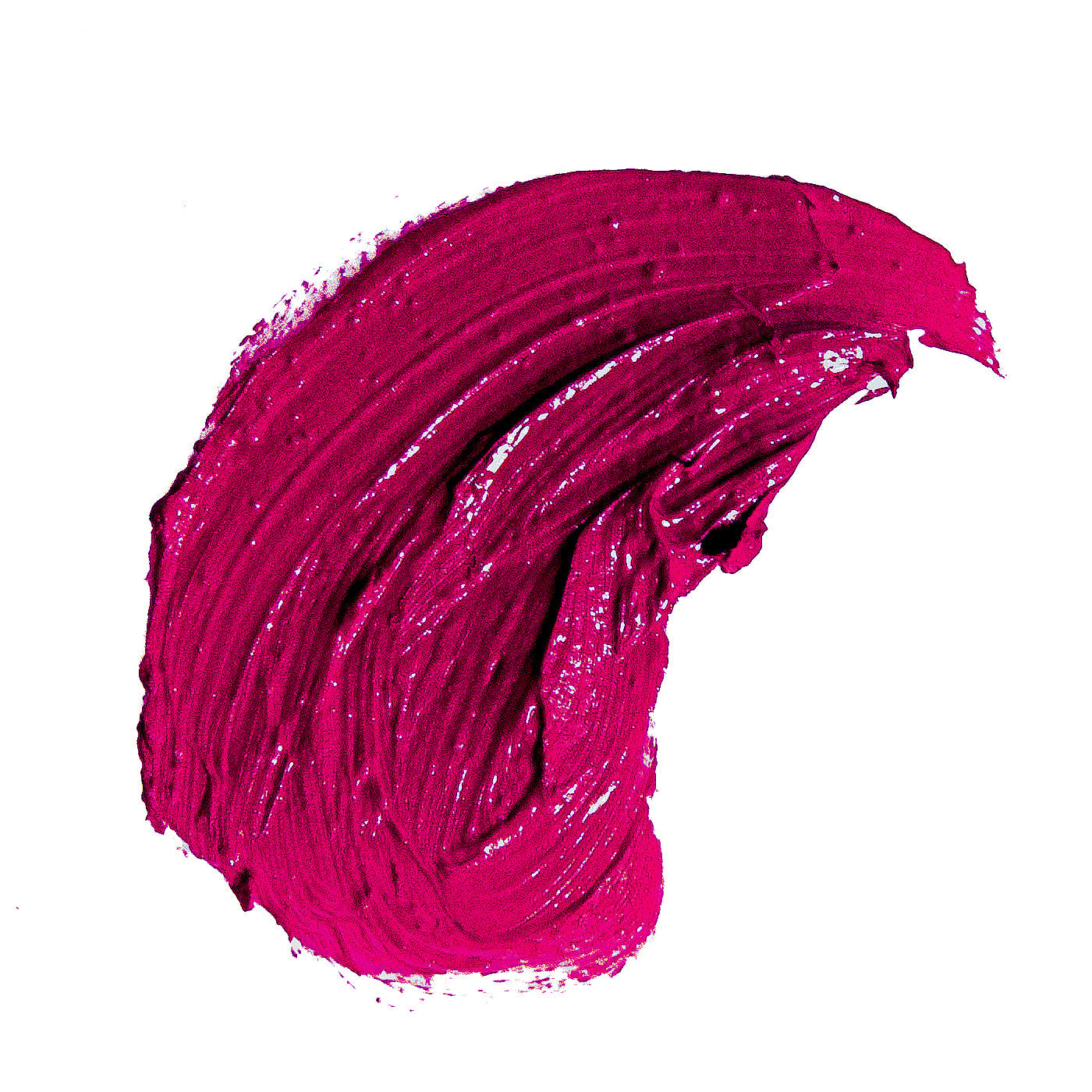 Description
Nourishing lip balm with 20% zinc oxide / 0.33 oz

Ava Isa Sun Lip Sun Whip SPF 15 is one of those products that's just what we'd been looking for. Its hydrating formula, designed specifically for the lips, is packed with 20% zinc oxide for powerful, broad-spectrum sun protection.
It's protection your lips desperately need: their skin is naturally very thin, delicate, and prone to damage from sun exposure as well as wind and temperature extremes. Ava Isa's formula takes care of it all, thanks to its combination of plant oils, shea butter, and bayberry wax with good-for-you mineral sunscreen that will absolutely not leave your lips looking ghostly.
There are three colors available, all packaged in 40% post-consumer recycled tubes:
- Clear Sunshine blends transparently into all skin tones and lip colors without a white cast (which seems impossible, but we promise you it's true).
- Watermelon Lily is almost a perfect match for Kosas Thrillist lipstick: a bright, beautiful red with a hint of orange.
- Strawberry Zinnia is almost a perfect match for Kosas Royal lipstick: a delightfully approachable burgundy-fuschia.
Both Watermelon Lily and Strawberry Zinnia rub in with the effect of a lip stain, so you can also layer them with Clear Sunshine.
And Clear Sunshine, a paragon of versatility, can also be used like a highlighter on the cheekbones, browbones, tip of the nose, and anywhere else that could use a boost of sun protection and radiance.
To learn more about Ava Isa and how they manage to make their formulas so transparent and lightweight, check out our Brand Spotlight.
How to Use
Shake well, then apply evenly to face, neck, and chest after your moisturizer. 1.5 pumps, or about a quarter-sized amount, is a good guideline for the face.
Ingredients
- Zinc Oxide is a physical UVA/UVB blocker and the best source of non-irritating, broad-spectrum sun protection available
- Candelilla wax, bayberry wax, and shea butter provide lips with nourishing protection from the elements
---
All Ingredients
Active ingredient: 20% zinc oxide
Inactive ingredients: Caprylic/Capric Triglyceride, Butyrospermum Parkii (Shea) Butter, Myrica Cerifera (Bayberry) Fruit Wax, Vegetable Oil, Hydrogenated Vegetable Oil, Euphorbia Cerifera (Candelilla) Wax, Lauryl Laurate, Polyhydroxystearic Acid, Behenyl Behenate, Polyglyceryl-10 Stearate, Sodium Stearoyl Lactylate, Glyceryl Isostearate, Tocopherol May Contain: CI 15850, Aluminum Hydroxide (Strawberry Zinnia & Watermelon Lily only)
Active ingredient: 20% zinc oxide
Inactive ingredients: Caprylic/Capric Triglyceride, Butyro...
See All