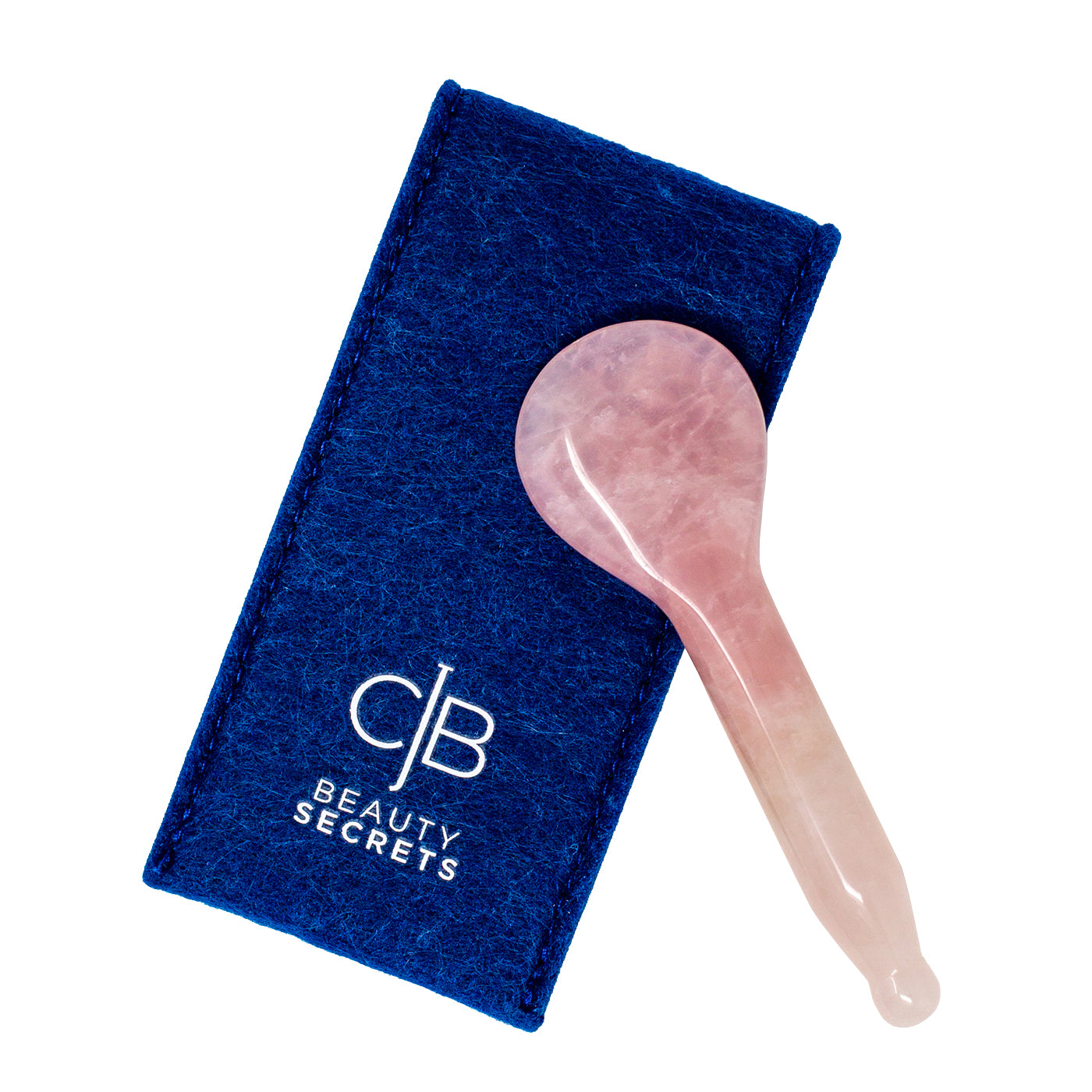 Description
Gua Sha sculpting spoon that feels like magic around the eyes / 1 tool
Gua Sha is a traditional healing technique from China that involves a small, smooth stone that is pressed against the skin to gently massage facial fascia, muscles, and skin while stimulating specific energy points. This encourages healthy circulation, releases muscular tension, and promotes lymphatic drainage for a more lifted, less puffy look and brighter, healthier looking skin.
The Rose Quartz Sculpting Spoon is a mainstay in our treatment room during Gua Sha treatments for its ability to help with under-eye puffiness and ease specific tension points on the face and neck; so many clients asked if they could buy one after experiencing it in a facial at our SF studio that we decided to make this tool available to everyone who shops with us. 
This spoon can be used warm or cold, and it's particularly fun to use it at home on puffy eyes after a quick chill in the fridge or under running water. It's an excellent addition to any collection of Gua Sha tools.
To learn how to use this tool, check out the quick video below or book a one-on-one facial massage instruction session via Zoom with our wonderful esthetician, Sarah, who has completed extensive training in Gua Sha and additional facial massage modalities. Click here and choose "In-Depth Esthetician Consultation with Massage Instruction" — Sarah will spend 45 minutes just with you, reviewing the best products to use with your tool and teaching you specific techniques that you can easily fit into your regular skincare routine.
PS Want more tips for Gua Sha? You can click here to view more videos and guides directly on our YouTube channel, and you can also find them on IGTV @aylabeauty.
PPS If you're in or near San Francisco, book a gua sha treatment in our studio! Regular treatments can help minimize lines, provide a firming/lifting effect, smooth puffiness under the eyes, and even improve a saggy jaw or neck.
Ingredients
Rose Quartz
---
All Ingredients