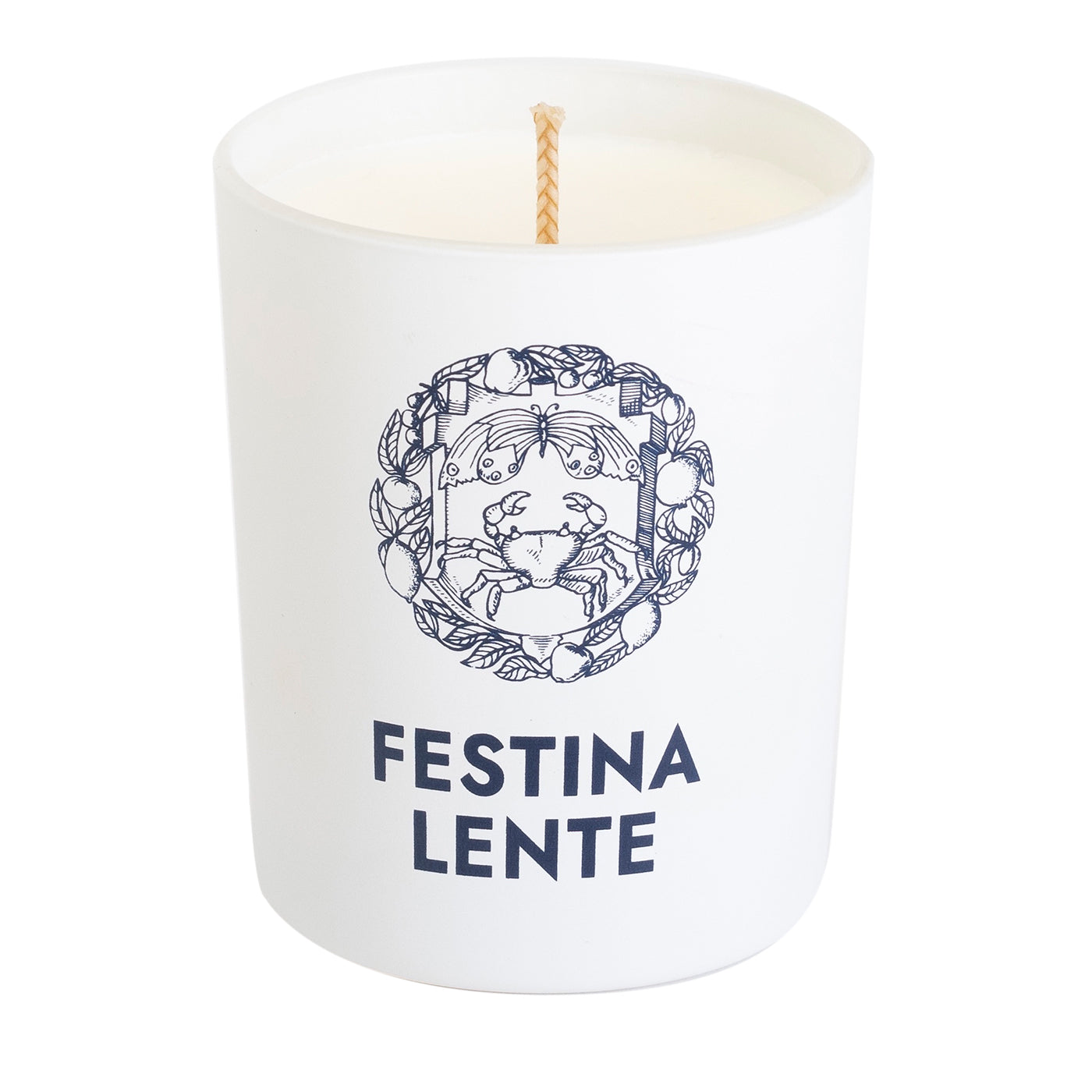 Description
Subtle home scent that evokes fresh laundry and blue skies / 7.7 oz 
Festina Lente's Casa candle is the one that grants all your wishes for a home scent that's subtle, beautiful, and clean — reminiscent of fresh laundry on a balcony. With a top note of lemon blossom, heart of white rose and iris, and base note of white musk, it's one of those rare scents that's unique, yet crowd-pleasing.
Festina Lente's creator, Marta, describes Casa this way:
"A fresh and gentle fragrance, this scent evokes laundry drying, when the blue sky is crossed by swallows flying and the flowers open up among vases of herbs. The wind moves the cotton linens and linen towels and eyes close, savoring this beauty."
The phthalate-free fragrance was developed by Italy's most renowned nose, then blended into GMO-free soy wax with a cotton wick. Festina Lente's classic glass container can be cleaned after you burn down the candle (it lasts about 50 hours) with a little vinegar, baking soda, dish soap, and hot water. Check out our blog for specific instructions.
Packaged in a pretty outer cylinder of easily-recycled cardboard and metal, this candle is the perfect gift for just about anyone. (So is the gorgeous Luxe version of the same Casa scent.)

How to Use
Keep wick trimmed regularly to 5 mm. Approx. 50 hour total burn time.
A burning candle should never be left unattended or placed on a material sensitive to heat.
Ingredients
- GMO-free soy wax
- Phthalate-free fragrance
---
All Ingredients
Phthalate-free fragrance blended into non-GMO soy wax with a cotton wick
Phthalate-free fragrance blended into non-GMO soy wax with a cotton wick