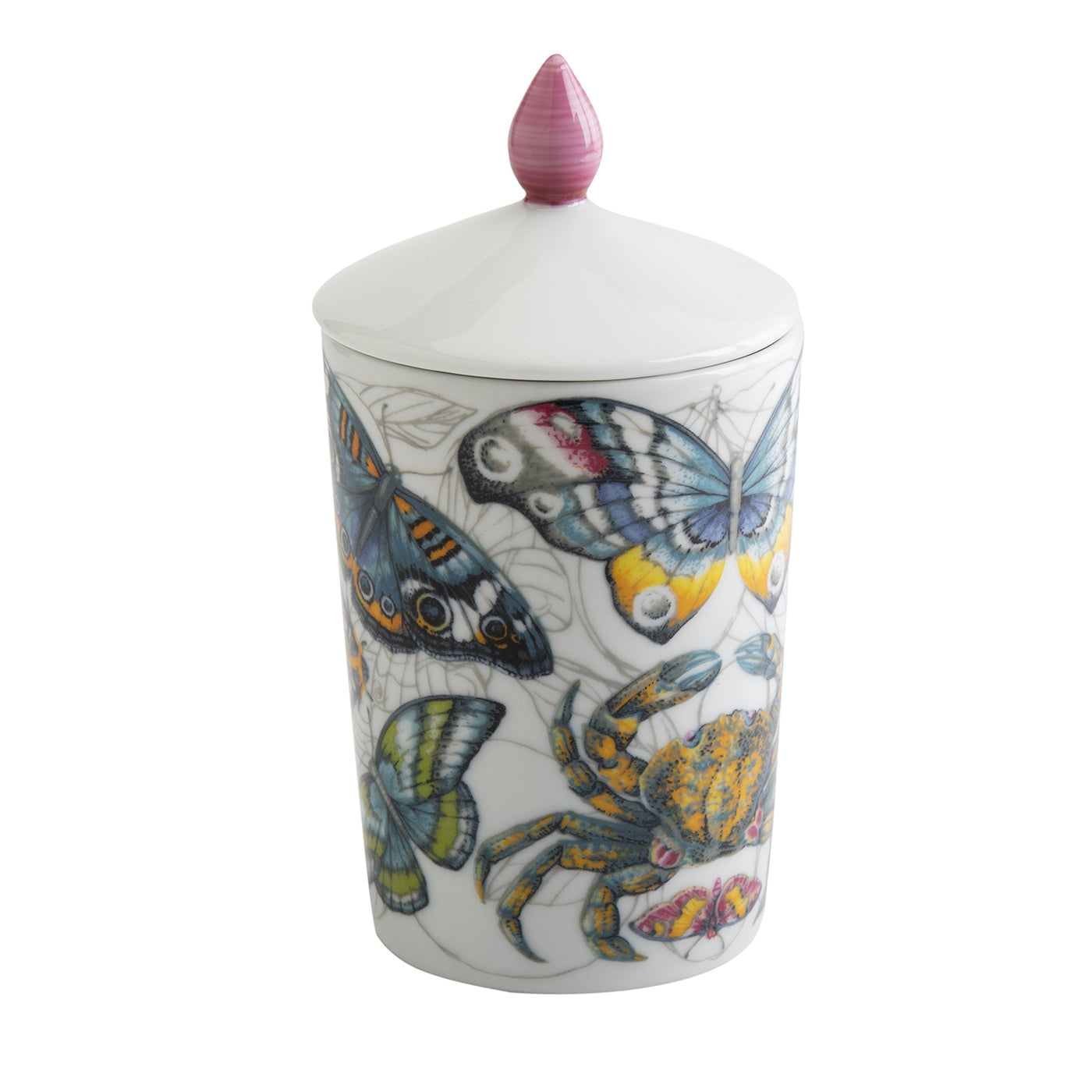 Description
Candle scented with utterly elegant rose / 14 oz 
Festina Lente's La Signora candle is as elegant as its name implies. With a top note of rose, heart of cinnamon and patchouli, and base of amber with sandalwood and musk, it isn't at all cloying as some florals can be; it's one of the warmest, most modern florals we've smelled. The beautiful phthalate-free fragrance was developed by Italy's most renowned nose, then blended into GMO-free soy wax with a cotton wick.
Festina Lente's creator, Marta, describes La Signora this way:
"They talk about her without really knowing her. Few people say they know her secrets. She is sunny with warm spices; she is strong as sandalwood, which reminds her of a distant love. She shows pink's vulnerability only to those who deserve it. She is curious and full of courage, and when she blossoms, she is glorious and invincible."
Glorious, indeed. Festina Lente's beautiful luxe container was created by the Milan design house Taitù to turn this lovely candle into a decorative object. Festina Lente's symbols of the crab and butterfly — taken from coins minted by Caesar Augustus, who is said to have first adopted the motto "festina lente," or "make haste slowly" — are brought to life in vibrant color.
The gorgeous container can be cleaned after you burn down the candle (it lasts about 90 hours) with a little vinegar, baking soda, dish soap, and hot water. Check out our blog for specific instructions. Perfect for reuse as a holder for makeup brushes and cotton balls, but beautiful enough to warrant a place on your mantel to hold matches, too.
How to Use
Keep wick trimmed regularly to 5 mm. 90 hour approximate total burn time. A burning candle should never be left unattended or placed on a material sensitive to heat.
Ingredients
- GMO-free soy wax
- Phthalate-free fragrance
---
All Ingredients
Phthalate-free fragrance blended into non-GMO soy wax with a cotton wick
Phthalate-free fragrance blended into non-GMO soy wax with a cotton wick