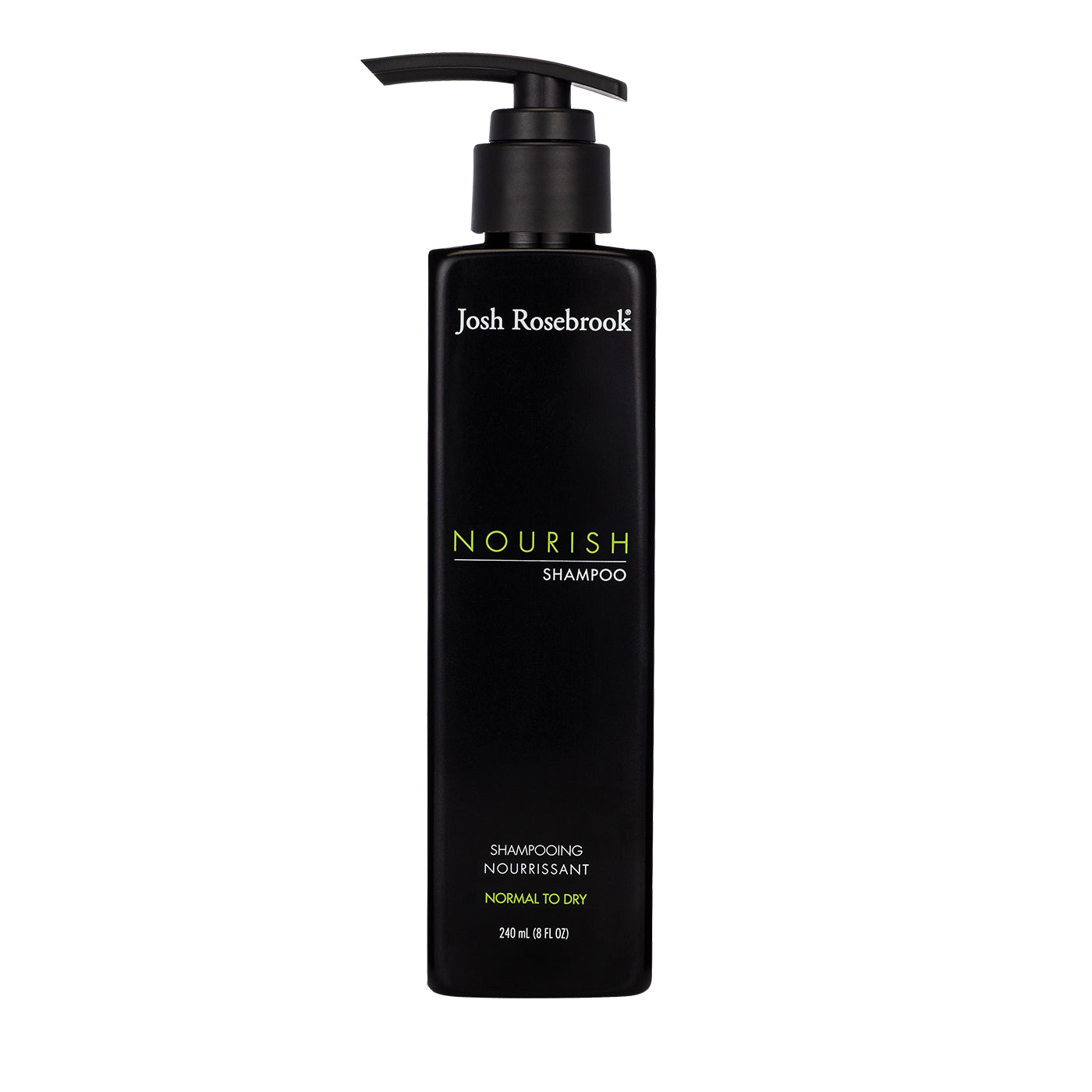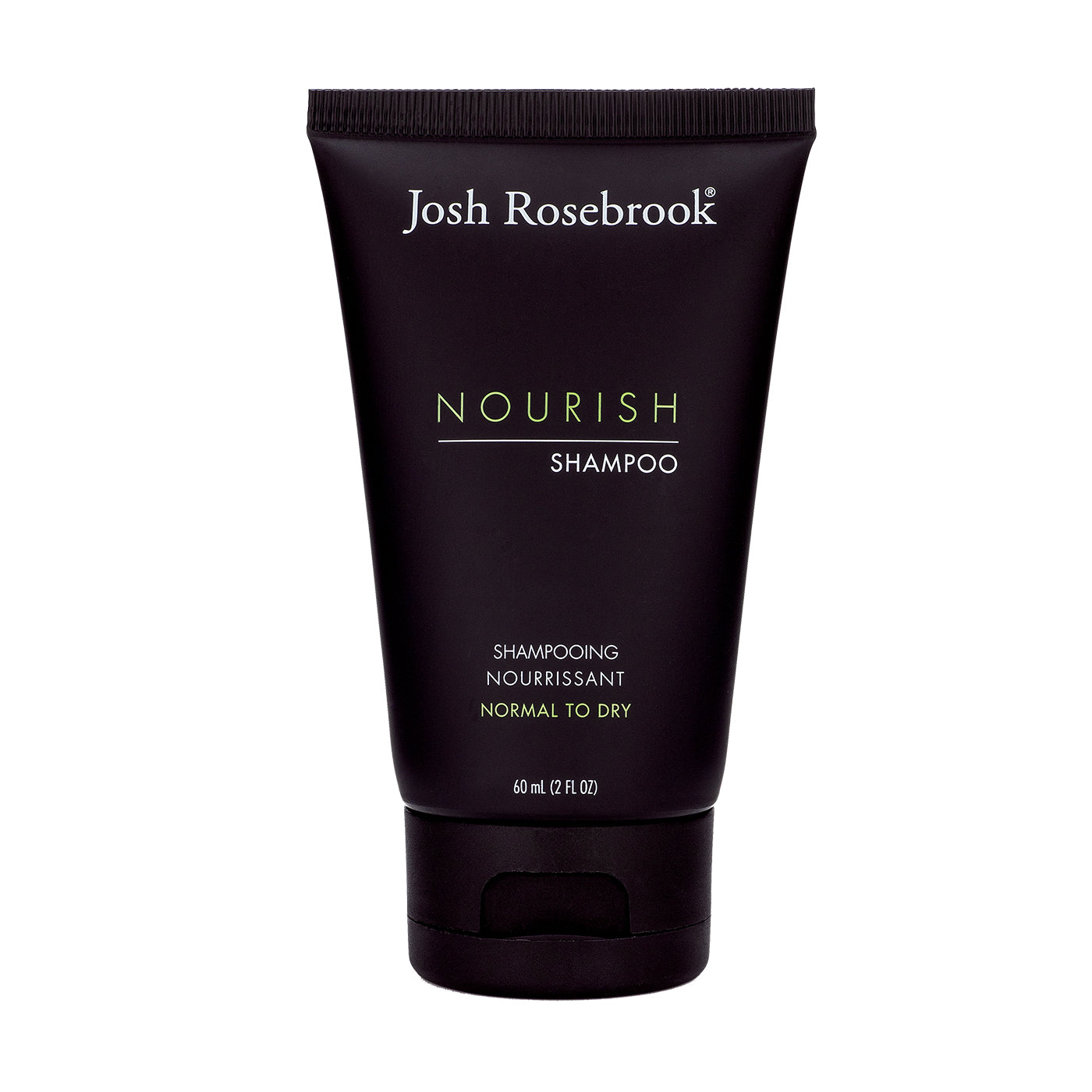 Description
Low-foaming, moisturizing wash for dry hair and frequent washers / 8 oz full size
Nourish is our top shampoo pick for dry, damaged hair that could also benefit from a little hair-follicle stimulation (really, who wouldn't?). It foams gently and leaves scalps feeling comfortably tingly in a "something good is happening" way. Nourish is an excellent choice for dry scalps, too, since its blend of rich plant oils — camelina, hemp, jojoba, coconut, grape seed, evening primrose, and sweet almond —  is so moisturizing. Its anti-inflammatory, aloe-rich base calms itchy scalps, too. If you're a frequent washer, you can't go wrong with this one.
Speaking of frequent washing, if that's your habit, don't worry: it's fine. Check out Josh's point of view on the matter on our blog. 
And please take a look at our usage suggestions below. While it may sound fussy, the divide-your-scalp-into-quadrants thing really makes the magic happen with this shampoo.
How to Use
Divide scalp into four areas: top, sides, and back. Apply a small amount to each area. Massage in thoroughly, adding more water as you massage to help distribute suds. Leave in 1-3 minutes, allowing micronutrients to stimulate follicle circulation and nourish scalp.
Rinse and repeat if necessary.
Ingredients
- Camelina Seed Oil moisturizes, adds shine, strengthens hair growth, and protects hair and scalp.
- African black soap detoxifies, gently cleanses, and moisturizes hair and scalp.
- Nettles encourage hair growth, slow hair thinning, and stimulate scalp and follicle circulation.
- Aloe's anti-pruritic enzymes destroy dead skin cells of the scalp, reducing scaling and relieving irritation and redness.
---
All Ingredients
Saponified Coconut oil, *Aloe Vera Leaf Juice, Vitamin Infused Water, *Vegetable Glycerin, §Xanthan Gum, *Camelina Oil, *Hemp Seed Oil, *Coconut Oil, *Evening Primrose Oil, *Apricot Oil, *Jojoba Oil, *Grape Seed Oil, *Burdock, *Calendula, *Cayenne, *Chamomile, *Cinnamon, *Horsetail, *Goldenseal, *Lavender, *Flax, *Alfalfa, *Peppermint, *Catnip, *Oregano, *Ginseng, *Rose Hips, *Rosemary, *Sage, *Dandelion, *Thyme, *Linden flowers, *Nettle, Potassium Sorbate, †Ylang Ylang Essential Oil, †Orange Essential Oil, †Rosemary Essential Oil, †Lavender Essential Oil.

*CERTIFIED ORGANIC

†ORGANIC
§NON-GMO PLANT SOURCED

Saponified Coconut oil, *Aloe Vera Leaf Juice, Vitamin Infused Water, *Vegetable Glycerin, §Xanth...
See All
"One of my favorite shampoos on our shelves. Just the thing for rebellious hair."
Dara