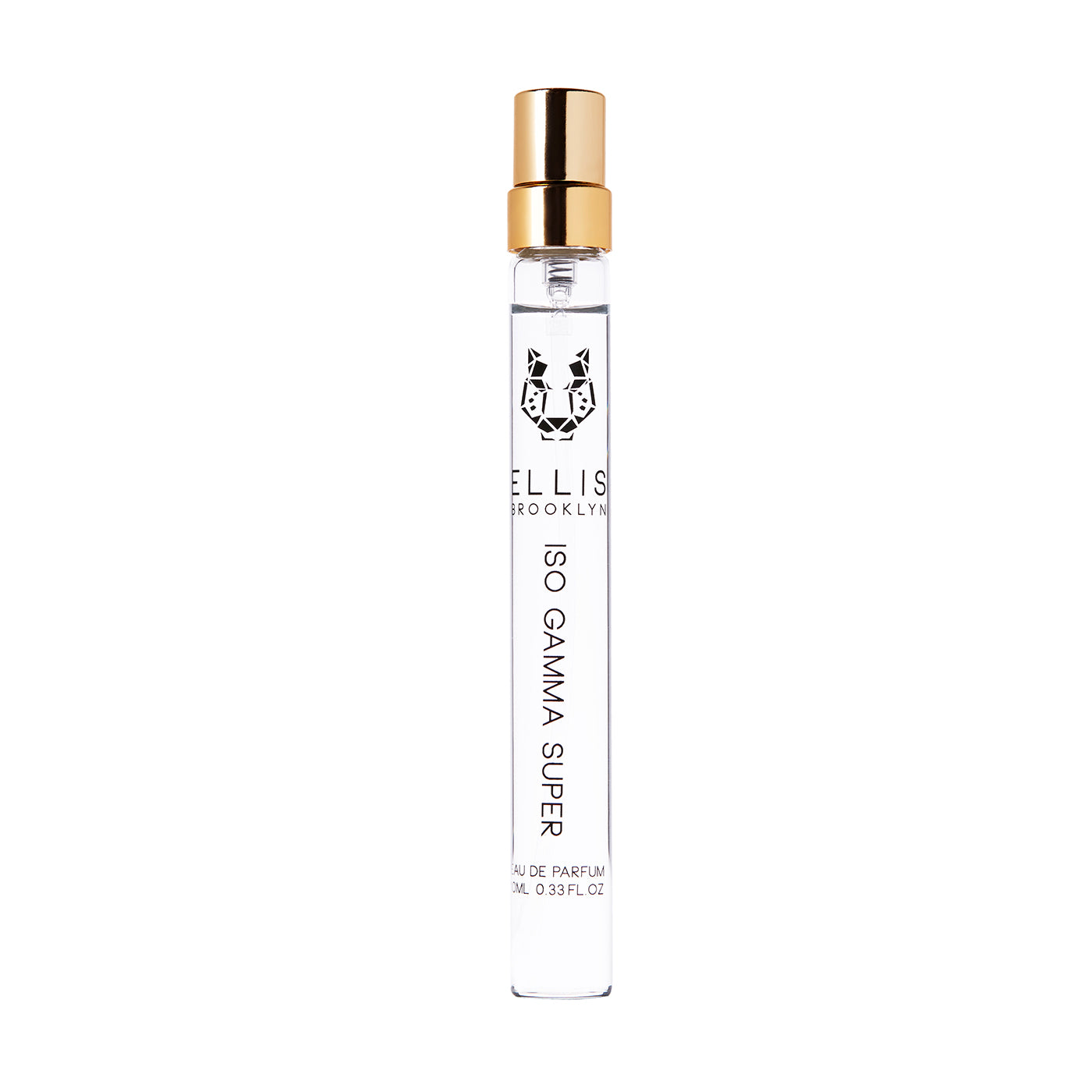 Description
An intriguing, allergen-free note with hints of cedar, vetiver, and ambergris / .33 oz
Ellis Brooklyn ISO GAMMA SUPER is a subtle, woodsy scent unlike any other. It reads as a cross between cedarwood, vetiver, and ambergris, but is in fact a single synthetic note created through green chemistry. The advantage of being created through green chemistry, in this case, is major: it's hypoallergenic, so even those who typically can't enjoy perfumes can wear it.
This unisex scent can be used on its own or added to your favorite scent to uplevel it, making its top notes stronger and base notes deeper.   
Like all the Ellis Brooklyn scents, ISO GAMMA SUPER is free of endocrine-disrupting phthalates and parabens, but far more complex than the typical essential-oil fragrances that are typically the only option if you're avoiding those questionable ingredients. It's no wonder the Ellis Brooklyn scents are so excellent: they've been created by Bee Shapiro, a beauty and style writer for The New York Times and Vogue, along with star perfumers known for creating some of the chicest scents on shelves worldwide.
The phthalate-free, allergen-free fragrance, made in small batches in New York, is housed in an environmentally-friendly glass bottle from an Ecocert supplier.
How to Use
Spritz on the pulse points or on the body as desired. Layer other fragrances on top of ISO GAMMA SUPER to deepen the scent.
Ingredients
Notes profile: Cedar, Ambergris, Vetiver
---
All Ingredients
Alcohol denat., Parfum (fragrance)
Alcohol denat., Parfum (fragrance)