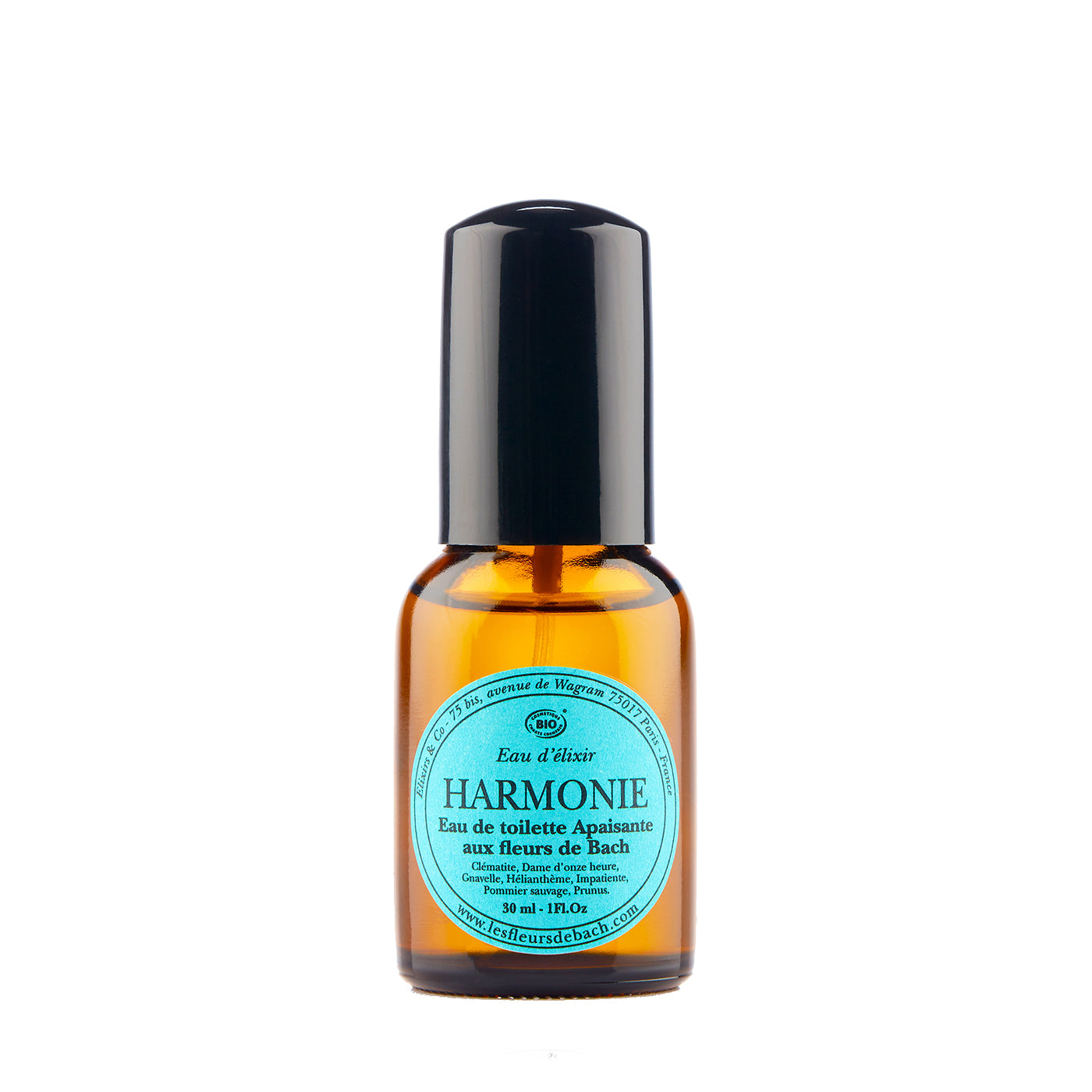 Description
Soothing, warm fragrance designed to bring a sense of immediate calm and comfort  / 1 oz
Les Fleurs de Bach is a small company, based in Paris, that is devoted to the preparation of the most effective Bach flower essences in the world. (You can read about their exacting methods on our blog, and check out our Instagram Stories to see their founder, Gérard, looking for wildflowers in remote corners of the French Alps with Dara.)
Like us, they believe in the power of Bach flowers to encourage our emotions towards a sense of positivity and optimism; also like us, they believe in meeting people where they are. So, even if you don't take Bach flower elixirs, Les Fleurs de Bach has found ways to work them into our daily routines — and their delightful, accessible fragrances might be among our favorite ways to do so. Few can compete with France where fragrance is concerned, and we think these Parisians have found the perfect balance between wellness and elegance with their scents.
Harmonie, one of Dara's favorite fragrances, is soothing and warm, designed to bring a sense of immediate calm and comfort. The soothing, "non-perfume-y" scent opens with lush green figs and a touch of melon, then warms into a bourbon-y vanilla that you just want to keep smelling.
The bonus: included in the fragrance are Bach flower essences of Clematis, Star of Bethlehem, Scleranthus, Rock Rose, Impatiens, Crab Apple, and Cherry Plum. This blend is one of our hands-down favorites for immediate soothing and grounding, and it's also found in the wildly popular Urgency Elixir (also known as Rescue Remedy). To learn more about what each essence is designed to encourage, check out "Key Ingredients." As our friends at Les Fleurs de Bach put it, the essences are intended to help you "be ready to take advantage of the surprises and benevolences in everyday life." Isn't that lovely?
If you'd like to smell the fragrance first, visit us at our SF studio or request a blotter sample in your notes at checkout.
How to Use
Spray over body, focusing on pulse points.
Ingredients
Organic Bach flower essences for the following specific situations:
- Star of Bethlehem is the remedy that suggests to us that healing is possible and that life can be gentle. It's like a hug from those we have loved and lost.
- Rock Rose is the remedy for terror — when a situation leads to shock or panic. This may also arise when an accident in the past leads to extreme fear of a related situation.
- Scleranthus is the remedy for those who may know their eventual goal but aren't sure how to get there, struggling to choose between options.
- Impatiens for those who move quickly and get frustrated by those who don't. Here, it's included to help calm tightly-wound nerves.
- Clematis is for those who can find themselves in a bit of a dreamy or tuned-out state. Here, it is included to encourage a stronger sense of focus and balance between the worlds of reality and fantasy.
- Crab Apple for perfectionists and those who feel shame around their appearance. Here, it's included to encourage you to stop the exhausting effort for perfection.
- Honeysuckle is for those who live in the past in some way. Here, it is included to help restore involvement in the present.
- Cherry Plum is the remedy for those whose nerves can feel they're stretched to a breaking point, and who may fear losing control in an irrational or regrettable explosion of words or actions.
---
All Ingredients
Alcohol Denat**, Aqua (Water), Parfum (fragrance), Clematis vitalba (Clematis) flower extract*, Ornithogallum Umbellatum flower extract*, Scleranthus Annuus flower extract*, Helianthemum Nummularium flower extract*, Impatiens Glandulifera flower extract*, Malus Sylvestris flower extract*, Prumus Cerasifera flower extract*, Citral, Citronellol, Farnesol, Geraniol, Linalool. *Organic **Made from organic ingredients (Ecocert)
Alcohol Denat**, Aqua (Water), Parfum (fragrance), Clematis vitalba (Clematis) flower extract*, O...
See All