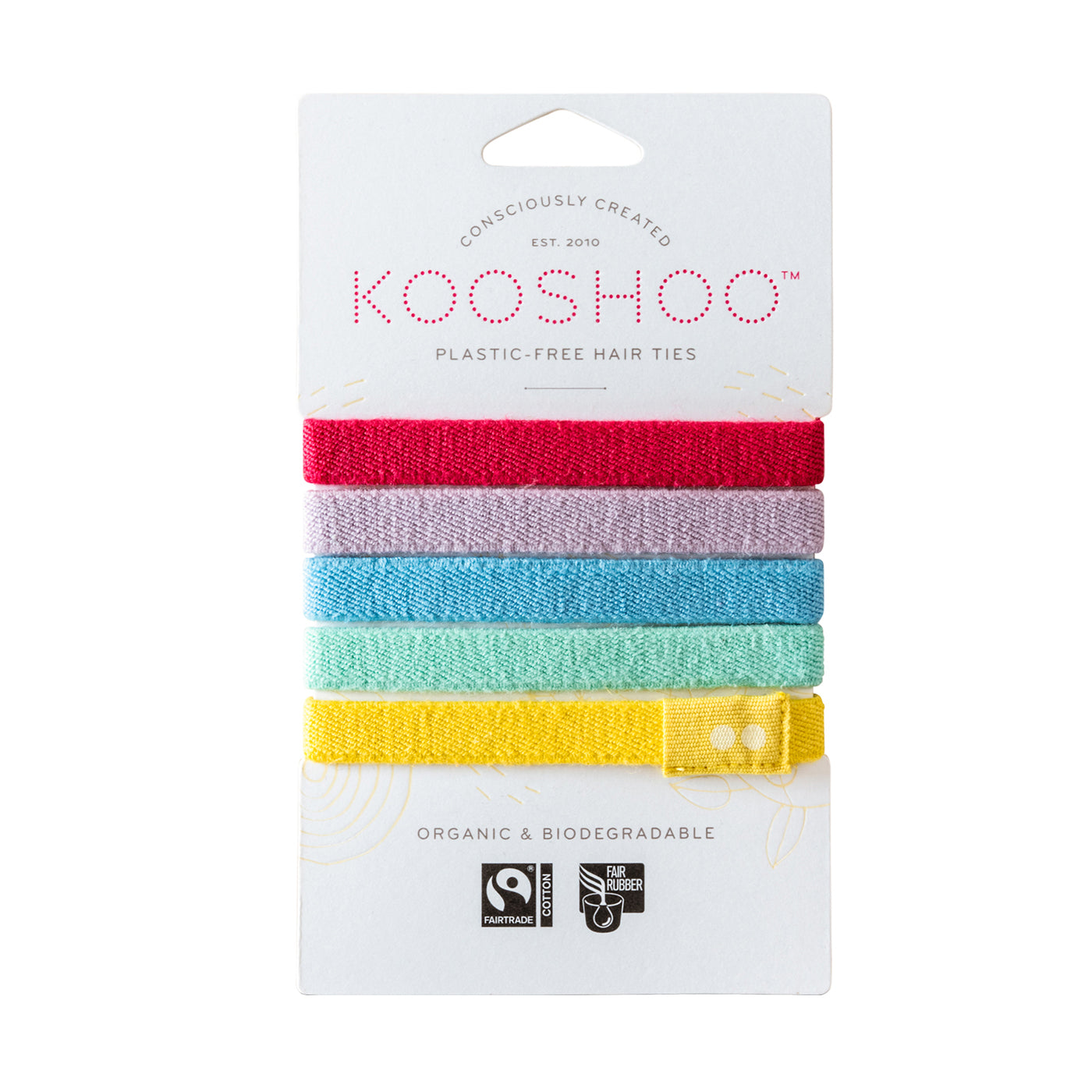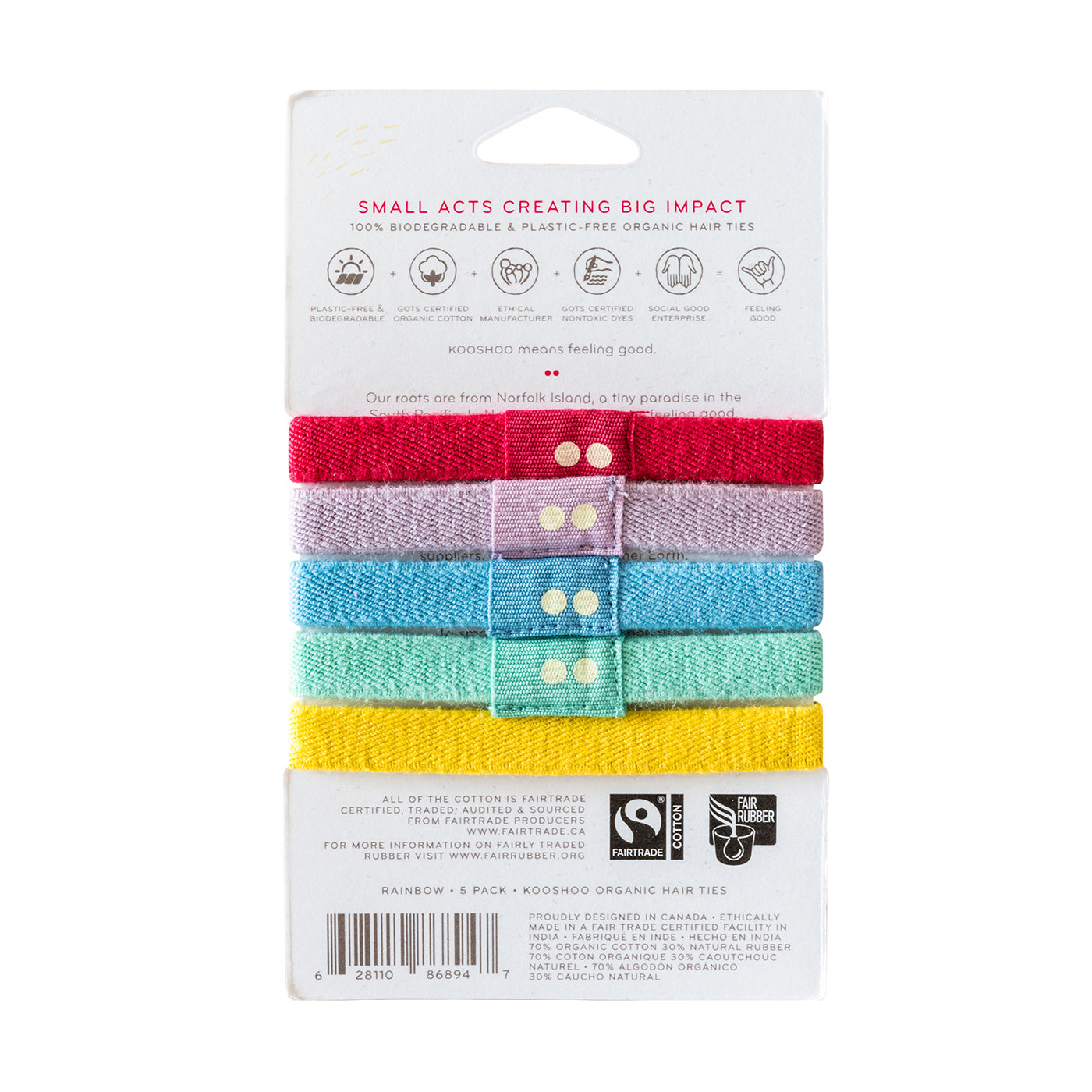 Description
Plastic-free, 100% biodegradable hair ties made with organic cotton / 5 hair ties per pack
Kooshoo's Organic Cotton Hair Ties are plastic-free and 100% biodegradable, which, quite frankly, hadn't really occurred to us as a hair tie possibility until we heard of them. (They are, in fact, the only organic cotton and plastic-free hair ties in the world.) But now that we know it's possible, and we're convinced of the importance of minimizing plastics in clothing — and the hair ties that get stuck in pockets, then washed — we're hooked.
But the best part is that these creaseless hair ties just happen to be the best ones we've ever used on hair that's long, thick, or both. Their grippiness is unrivaled, so they won't slide off, making them the perfect things not only to hold hair in place during a vigorous workout but also to secure that slippery, shiny hair that many kids have. (Oh, to have that beautiful, untouched-by-age-and-chemicals hair again!) And they look a lot nicer stored on your wrist than anything you might pick up at the drugstore.
Once you try Kooshoo's hair ties, you can't go back. These "Rainbow" ones are particularly fun. Apologies in advance for spoiling you forever. 
How to Use
Use as you wish, then wash in cold water and lay flat to dry. We suggest washing them with like colors — they're hand dyed using low impact dye (of course), so colors can run a bit when you first wash them.
Ingredients
75% Organic Cotton, 25% Natural Rubber
---
All Ingredients
75% Organic Cotton, 25% Natural Rubber
75% Organic Cotton, 25% Natural Rubber