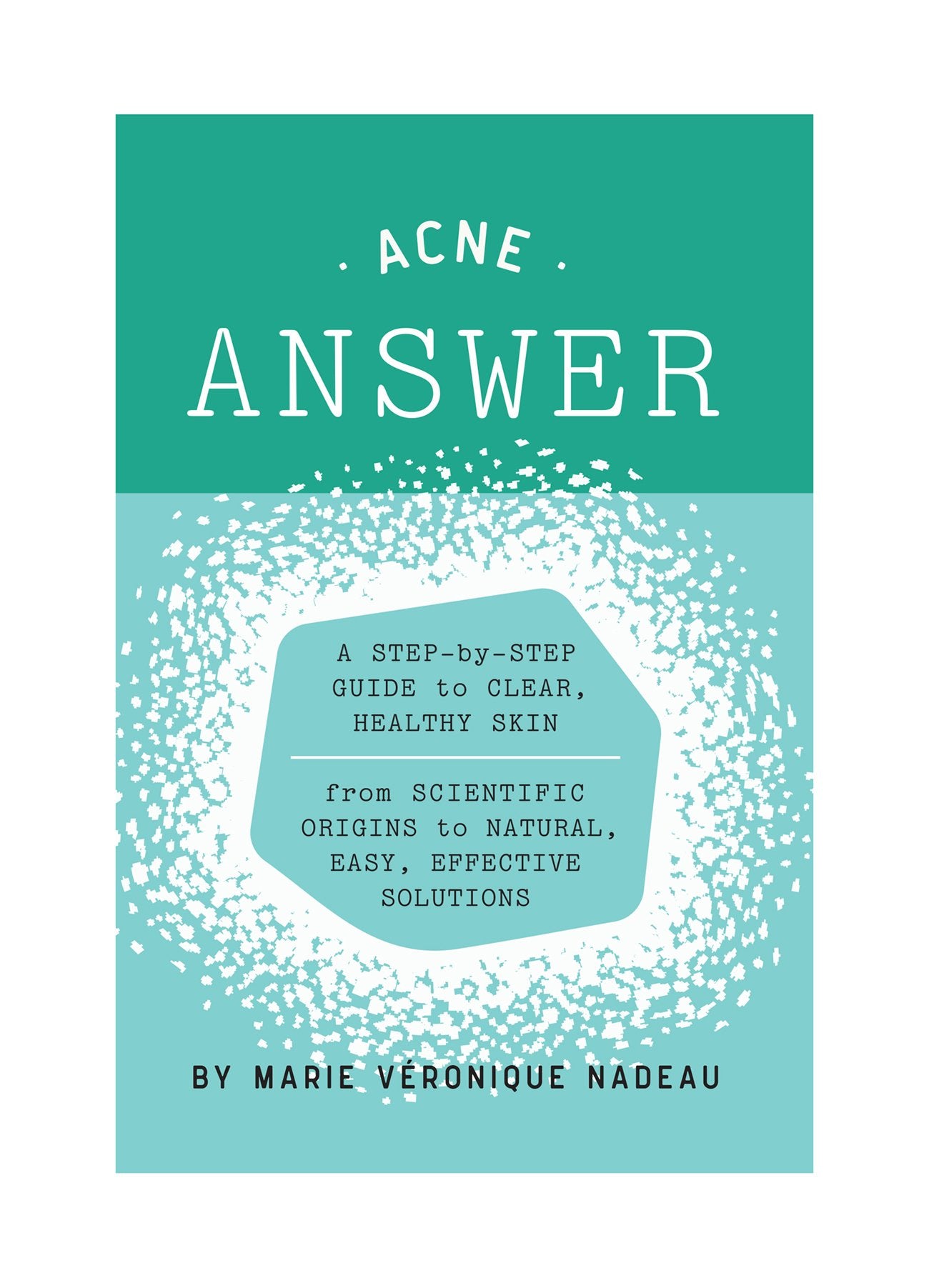 Description
Acne- and rosacea-fighting handbook / Paperback, 207 pages
We know, we know. We're not in the business of selling books. But if you're picking up Marie Veronique's Treatment products from us, we figured you might want to pick up all of Marie's knowledge, too. And this little book is teeming with tips on how to address acne with topical treatments, internal supplements, and perfectly reasonable lifestyle changes that — together — could help you squelch acne once and for all.
Here's Marie's brief description of her book: "The Acne Answer is intended for adults and teenagers who suffer from acne, ranging from chronic to the occasional breakout, who are looking for alternatives to conventional treatments that either do not work, have undesirable side effects, or both.  Other inflammatory disorders like rosacea come under the acne umbrella, as it turns out that one of the major causes of both conditions is inflammation secondary to microbial dysbiosis.  I believe this is the first skin care book that, in addition to discussing both the role played by microflora in keeping skin healthy and the risks of using too many antimicrobials, also offers alternative treatment suggestions that actually work!"
Also included in the book is a short play called "Zit Alors!" whose cast of characters includes a variety of microbes. Yes. It's very charming and wacky and Marie, and you should read it.
How to Use
Find a quiet reading corner