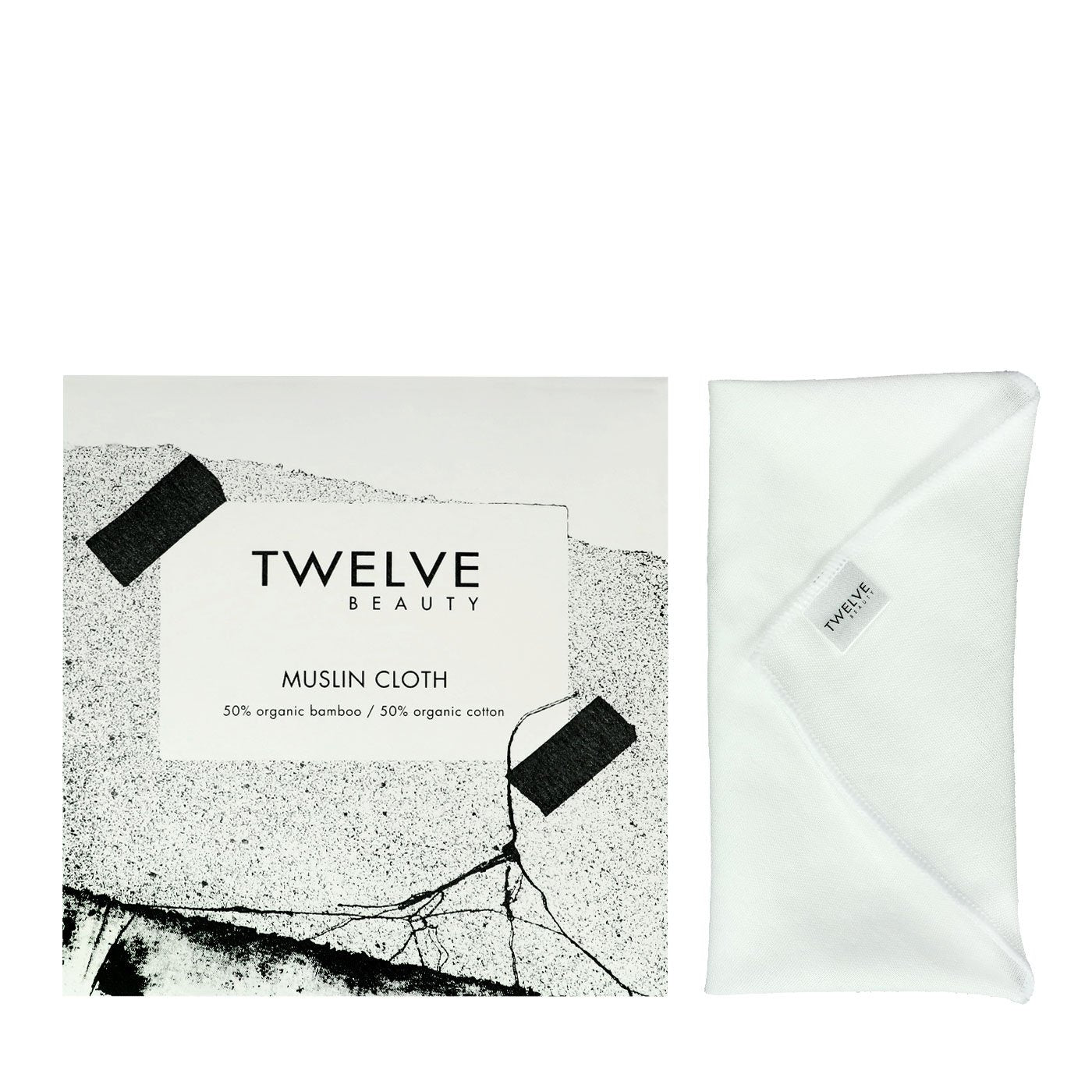 Description
It actually is the softest muslin cloth (we checked) / 1 cloth
TWELVE Beauty's Softest Muslin Cloth is just what you'd expect from this stellar Spanish brand. It is beautifully, almost impossibly soft — and of course it is: its creator, Dr. Pedro Catalá, finds the idea of scrubbing away at your skin to be positively frightful. With this 50% organic cotton and 50% organic bamboo face cloth, he tells us, "The whole idea was to create the softest possible fabric to minimize the dreaded friction on the skin."
The beautiful, giftable packaging is an exclusive design by Spanish artist Ángel Baeza, a unique master of colors and shapes.

It's the perfect partner for the TWELVE Beauty Clementine Cleansing Balm — use these two stars together, and any impurities, makeup, and sunscreen on your face won't stand a chance. Soft really can be strong. 
How to Use
Dampen the cleansing cloth with lukewarm water and sweep your cleanser off from your skin over closed eyes. This particular cloth was created with the TWELVE Beauty Clementine Cleansing Balm in mind.
Ingredients
- Organic cotton
- Organic bamboo
---
All Ingredients
Organic cotton (50%), Organic bamboo (50%)
Organic cotton (50%), Organic bamboo (50%)