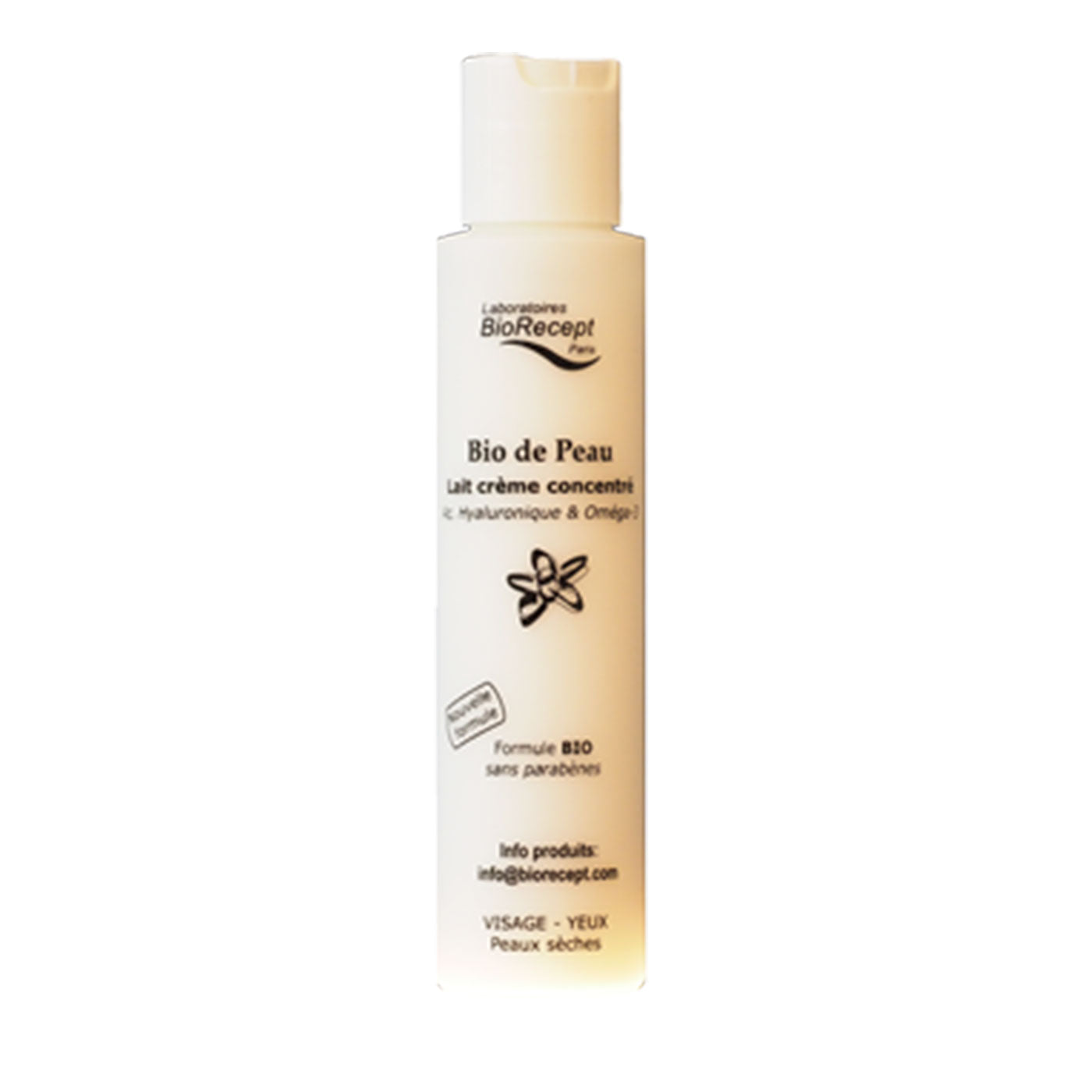 Description
A beautifully versatile, concentrated cream to remove makeup, cleanse, & moisturize / 3.4 oz
BioRecept Bio de Peau is like the tried and true cold creams of yesteryear, but so much better; it's also like the culty Embryolisse cream that's a backstage fixture at Fashion Week, but so much cleaner. This ultra-soft, multitasking treatment allows for the removal of makeup and gentle cleansing of the face and eyes without the need for rinsing, making it appropriate for even the most fragile, delicate skin. It can even be left on as a light moisturizer. And if you prefer to rinse it off with water, go right ahead — it's one of those products that you simply can't use the wrong way.
One of the reasons why Bio de Peau is such an all-in-one wonder is that it features all the goodies that we know and love for healthy skin. This little (TSA-friendly) wonder is packed with hydrating hyaluronic acid and glycerin; soothing aloe and lemon balm water; protective plant-based squalane; and moisturizing, skin-friendly oils like sesame, apricot kernel, and sweet almond. Its ingredient list reads like a list of skincare all-stars, but what's most brilliant about it is the way they all work together to strengthen and hydrate skin's barrier and deeply nourish and restore suppleness to skin. 
If you're looking for a beautiful makeup remover, gently massage it onto dry skin with fingers or a cotton pad, then rinse or wipe off with a damp cotton pad or washcloth. If you're looking to be a super-low-maintenance, one-product person, leave some on as a lightweight moisturizer. And if your skin is so sensitive that it has trouble tolerating water, gently massage it on with fingers and leave it on your face so that its nourishing ingredients can help restore your skin back to a beautifully healthy state.
How to Use
Apply Bio de Peau on a cotton pad and gently massage the face and eyes with it. Repeat this process until the cotton pad is clean. No rinsing required.

Can also be used as a daily moisturizer.
Ingredients
- Hyaluronic acid to hydrate the surface layers of the epidermis
- Apricot oil with nourishing and moisturizing properties
- Sesame oil to restore suppleness to the skin
- Omega-3 to strengthen the moisture barrier of the skin and maximize hydration of the superficial layers of the epidermis

---
All Ingredients
Aqua (water), Sesamum Indicum (Sesame) Seed Oil Melissa, Officinalis Flower/Leaf/Stem Water, Glycerin, Glyceryl Stearate Citrate, Behenyl Alcohol, Caprylic/Capric Riglyceride, Prunus Armeniaca (Apricot) Kernel Oil, Sodium Hyaluronate, Squalane, Xanthan Gum, Aloe Barbadensis Leaf Juice Powder, Tocopherol Sodium Hydroxide, Prunus Amygdalus Dulcis (Sweet Almond) Oil, Prunus Persica (Peach) Fruit Extract, Dehydroacetic Acid, Sodium Benzoat, Benzyl Alcohol, Potassium Sorbate
Aqua (water), Sesamum Indicum (Sesame) Seed Oil Melissa, Officinalis Flower/Leaf/Stem Water, Glyc...
See All