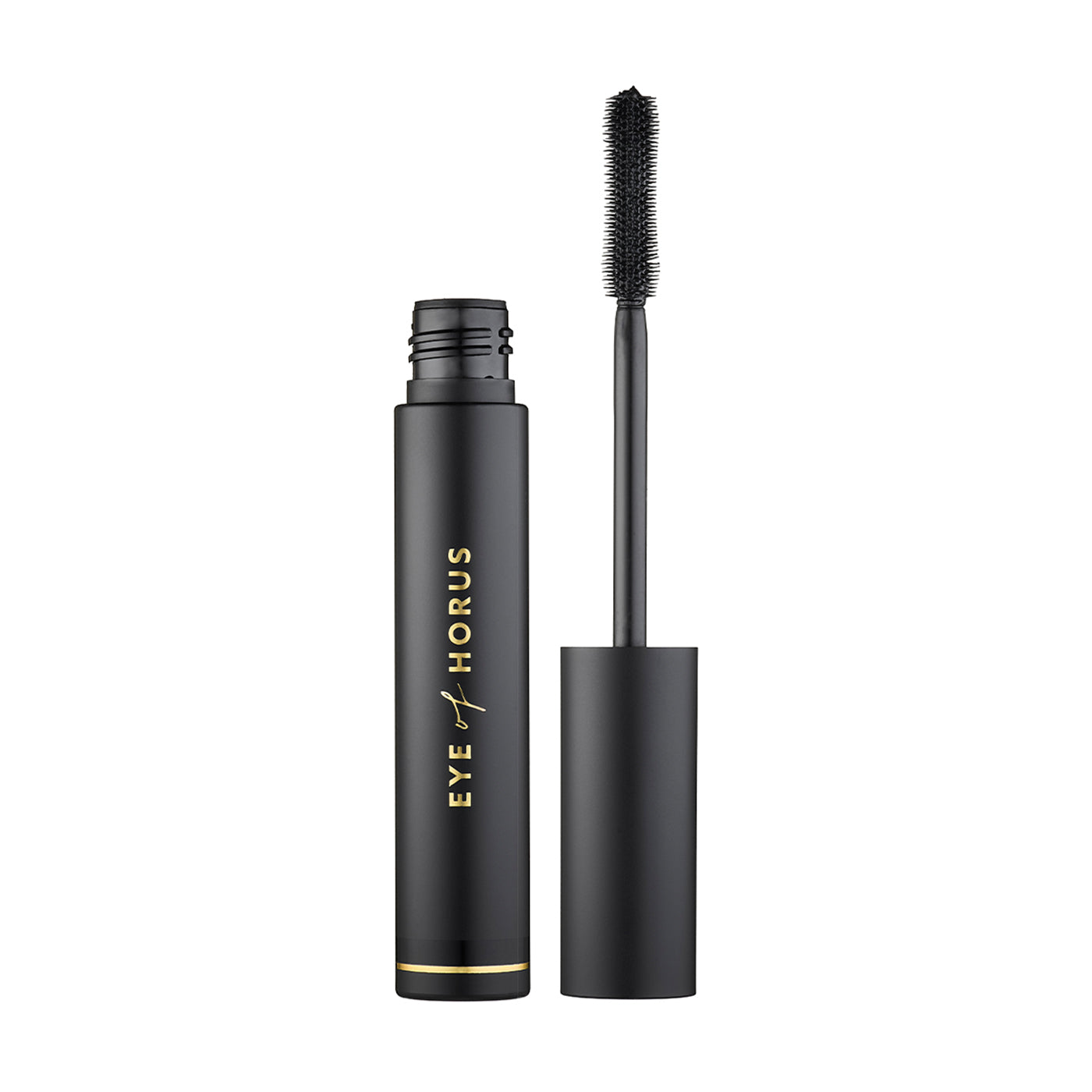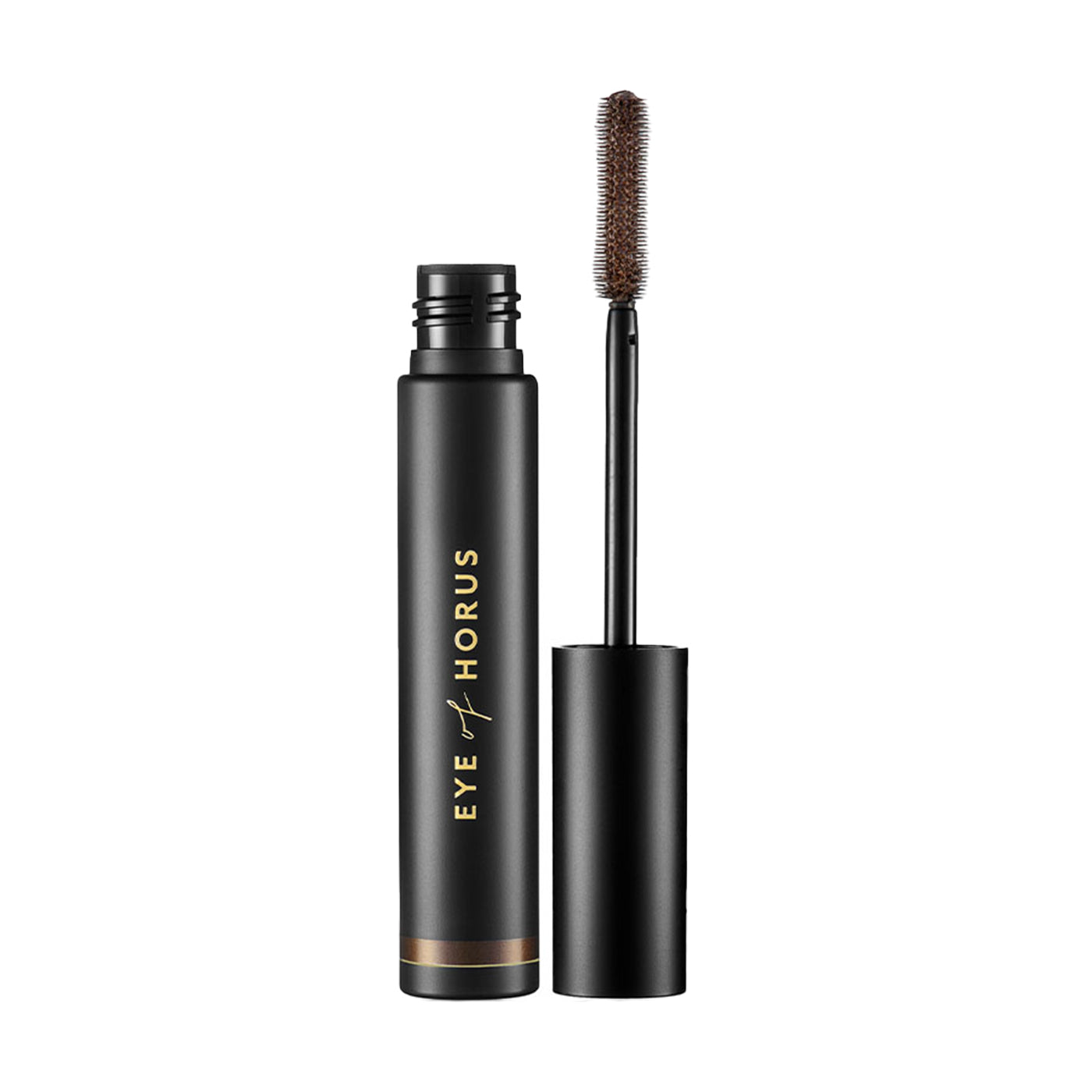 Description
Incredibly smudge-resistant, water-resistant, buildable mascara / .28 oz

Eye of Horus Goddess Mascara is the first product that was created by this amazing Australian brand, and it's still their worldwide best seller. (It's also still winning awards — most recently, "Editors' Choice" at the 2023 Beauty Shortlist Awards.)
A favorite of many Australians with sensitive skin and eyes, this mascara gives you beautifully natural, feathery-looking lashes with just one layer; it's also eminently buildable for a more dramatic look, thanks to its wax-based formula that doesn't clump like others often do.
Perhaps most exciting: that wax base is what also makes it smudge- and water-resistant. Truly. You can even exercise or swim in it, and it won't run. If you've struggled with either good-for-you mascaras that smear or smudge-resistant formulas that irritate your eyes, you've got to try this one. 
Its user-friendly nature even extends to its removal at the end of the day: Goddess Mascara removes almost like a tubular mascara, easily sliding off with very warm water that softens and melts its natural waxes.
Like all Eye of Horus products, Goddess Mascara is cruelty-free and all ingredients have been ethically sourced. Because it contains beeswax, it is not vegan; if you're searching for a beeswax-free mascara, check out Eye of Horus Lash Lift Mascara. The payoff is similar, but it's less buildable and not smudge- or water-resistant.
Goddess Mascara is available in classic black as well as brown (a great alternative for a softer look, or those with lighter hair).
How to Use
Apply to top and bottom lashes, starting at the base of the lashes and wriggling the wand to the tip of the lashes for maximum impact. To remove, use very warm water to melt the formula's natural waxes (we like to do this with cotton pads soaked in very warm water), then rinse clean.
Ingredients
- Beeswax, carnauba wax, and rice bran waxes provide a smudge-proof, water-resistant experience
- Moringa seed oil conditions lashes
---
All Ingredients
Aqua, Acrylates Copolymer, Cera Alba, Cera Carnauba Carnauba Wax, Oryza Sativa Cera, Rice Bran Wax, Candelilla Cera, Candelilla, Stearic Acid, Palmitic Acid, Glyceryl Stearate, Pvp, Polyvinylpyrrolidone, Moringa Oleifera Seed Oil, Caprylyl Glycol, Phenoxyethanol, Hexylene Glycol, Chlorphenesin. May Contain: CI 77266
Aqua, Acrylates Copolymer, Cera Alba, Cera Carnauba Carnauba Wax, Oryza Sativa Cera, Rice Bran Wa...
See All