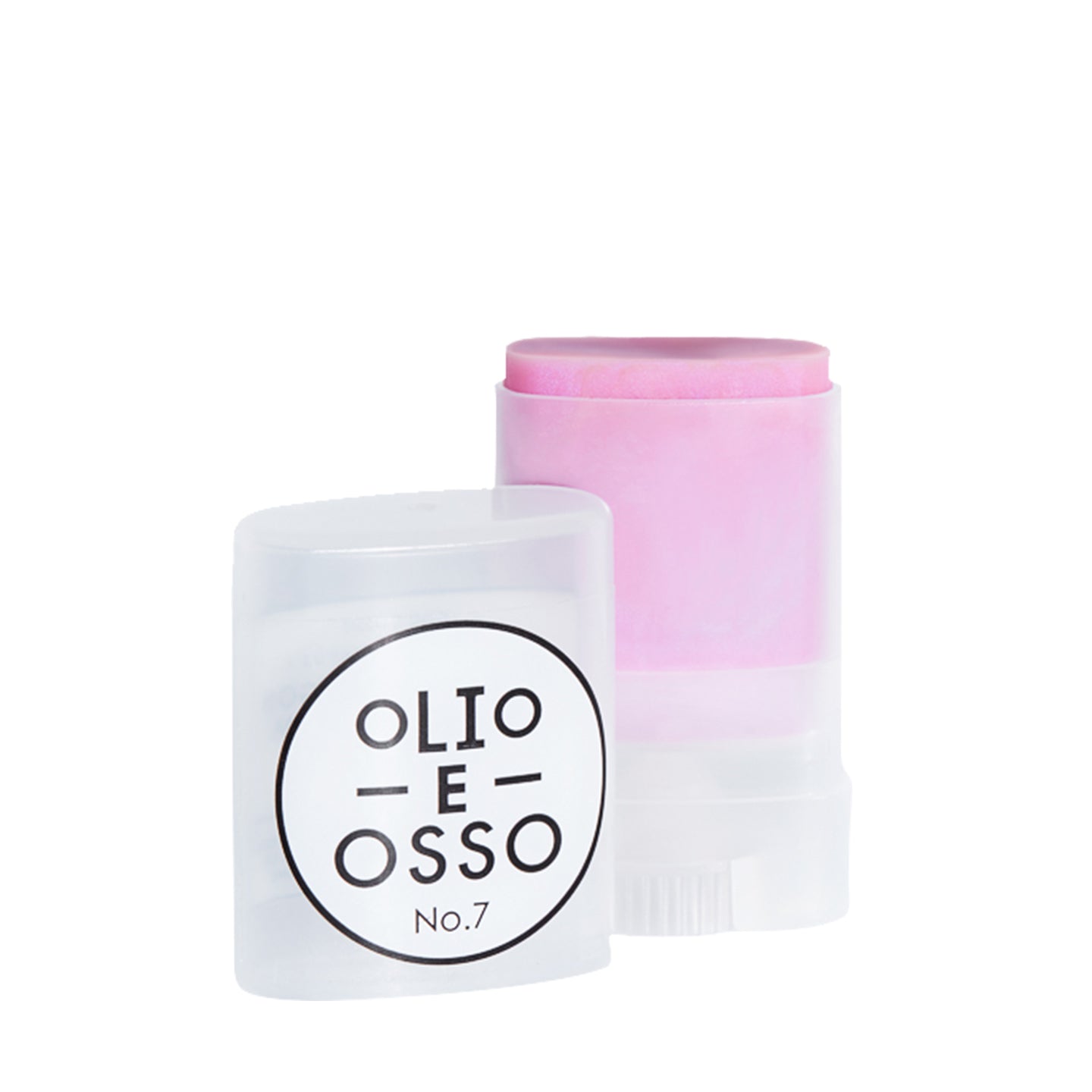 Description
Sheer tinted balm for lips and face with a beautifully flattering, naturally dewy finish / 0.35 oz
Olio E Osso's Tinted Balms have a major cult following among celebrities and pro athletes alike. They appeal to just about everyone because a) they're adorable, b) they're extraordinarily portable and easy to use, c) they leave you looking like the freshest, brightest, prettiest version of yourself — not like someone who's wearing makeup. They give lips and cheeks a sheer wash of color that moisturizes and nourishes, leaving behind a dewy glow.
In addition to color, these super hydrating, lightly grapefruit-scented balms contain just four carefully chosen ingredients — organic olive oil, shea oil, beeswax, and grapefruit essential oil — that condition lips and highlight cheekbones perfectly. They were created by a makeup artist, Paola LaMorticella, who has worked with top athletes for the last 25 years, including the US Women's Soccer Team: its members needed a makeup product for their shoots that didn't look or feel like makeup, so she whipped up these tinted balms. 
Blush Shimmer is a subtly brightening highlighter that works on lips, cheeks, and browbone. It softens and adds brightness to any other Olio E Osso color, so like the Bronze Shimmer, it's a must-have in our book. 
Olio E Osso's balms are handmade in Portland in small batches. (But of course.)
How to Use
Sweep over lips and cheeks. A brush (a smaller blush brush or a foundation brush with some fluff to it) works well for application on the cheeks.
Ingredients
- Organic Olive Oil
- Natural Shea Oil
- Natural Beeswax
- Natural Grapefruit Essential Oil
- Mica
---
All Ingredients
Organic Olive Oil, Natural Shea Oil, Natural Beeswax, Natural Grapefruit Essential Oil, Mica
Organic Olive Oil, Natural Shea Oil, Natural Beeswax, Natural Grapefruit Essential Oil, Mica