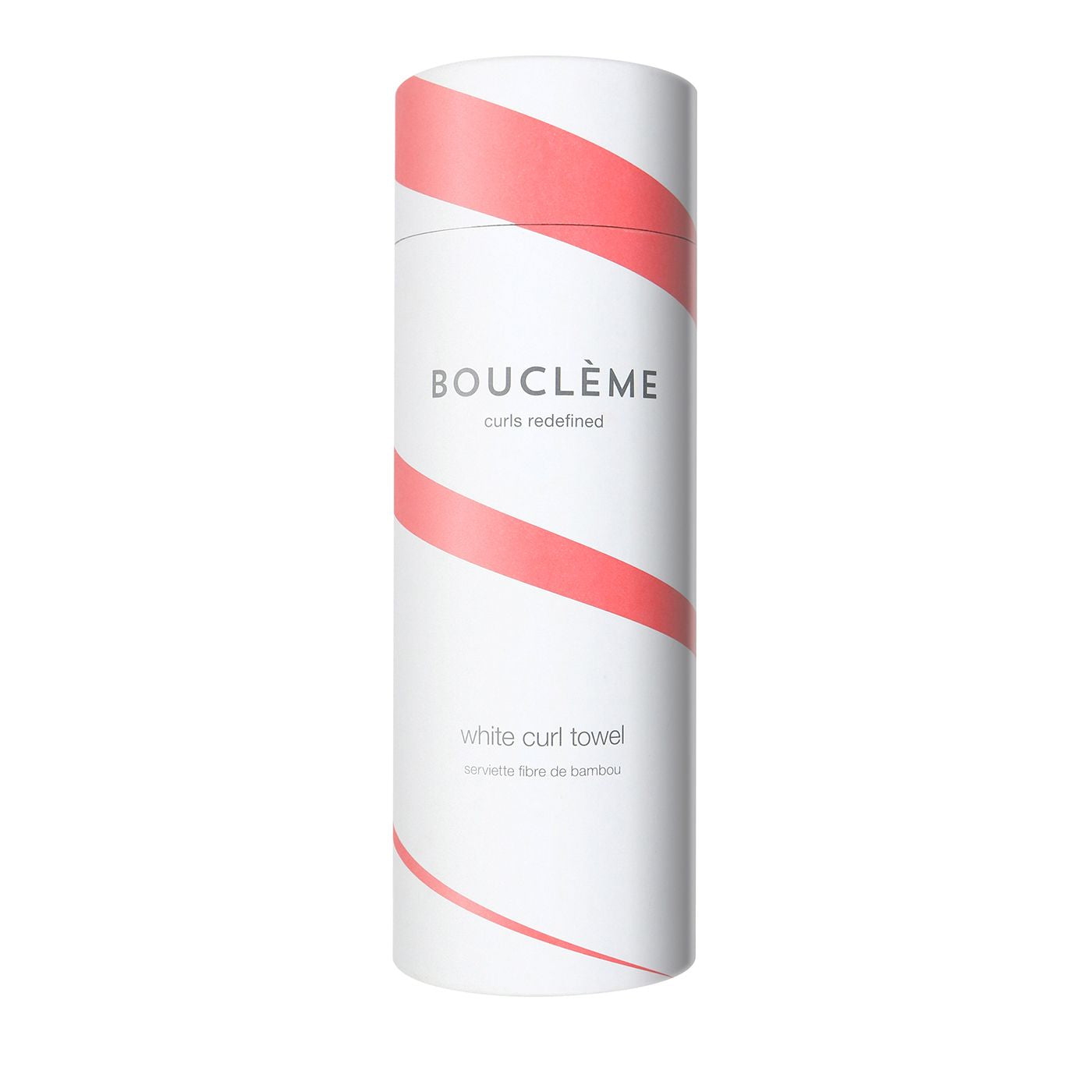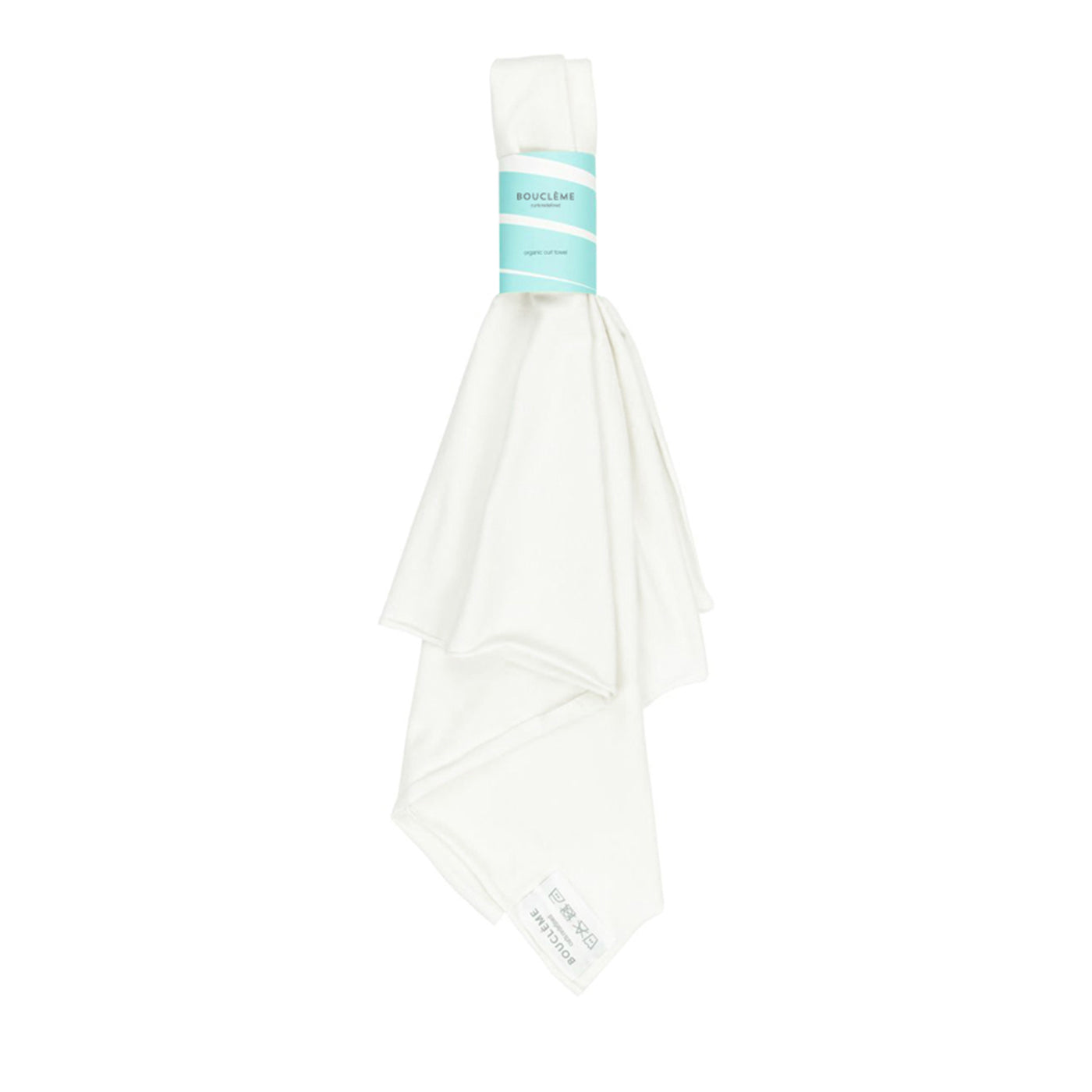 Description
Super-soft towel for perfect curls / 1 towel
The common terry towel is a curly girl's nemesis: It draws moisture from the hair, ruffles the hair cuticle, and messes up the curl pattern. This super soft jersey curl towel is made from 46% organic cotton, 46% bamboo and 8% elasthene, absorbing excess water only — so curls retain maximum hydration. For the very best results, please read the detailed usage instructions below.
And it's not just for curly girls. It's an excellent tool for frizz-prone hair, too, and it's a great style-while-you-sleep tool for straight or wavy hair: Wash hair, apply styling product, then wrap it up in this paragon of softness and go to bed. When you wake up, shake out fabulously smooth waves. Great hair just got exceptionally easy.
How to Use
Place towel on a flat surface. Lower curls, then head, onto the middle of the towel. Flip the towel over the back of your head and twist to tie. Curls are now piled on top of your head, encouraging curl formation as they dry — particularly helpful for looser curls.
(Was that unclear? We know...sorry, we tried. Bouclème made a very helpful video that will actually show you what we're talking about. Just
click here
to see it.)
If you have porous curls — if your hair tends to absorb and lose moisture easily — leave the towel on for 15-20 minutes while you get dressed and do your skincare routine.
Normal-porosity and looser curl types can benefit from leaving the towel on longer (up to 2 hours); experiment and see what works best for you.
After removing the towel, leave hair to air dry, diffuse, or use a hooded dryer. Try not to touch your curls while they're drying, since this creates frizz. Once curls are completely dry, tip head forward and shake at the roots, then scrunch to break the gel cast and create volume.
To care for your towel: machine wash, but please do not tumble dry.
Ingredients
- organic cotton
-bamboo
-elasthene
---
All Ingredients
46% organic cotton, 46% bamboo and 8% elasthene
46% organic cotton, 46% bamboo and 8% elasthene
"I absolutely LOVE this product! I have curly, wavy, Medusa-like hair in Houston, TX, which is known for its horrible humidity. This is NOT the place to live if you want good hair! But my towel helps against the elements here!"
Stephanie K.