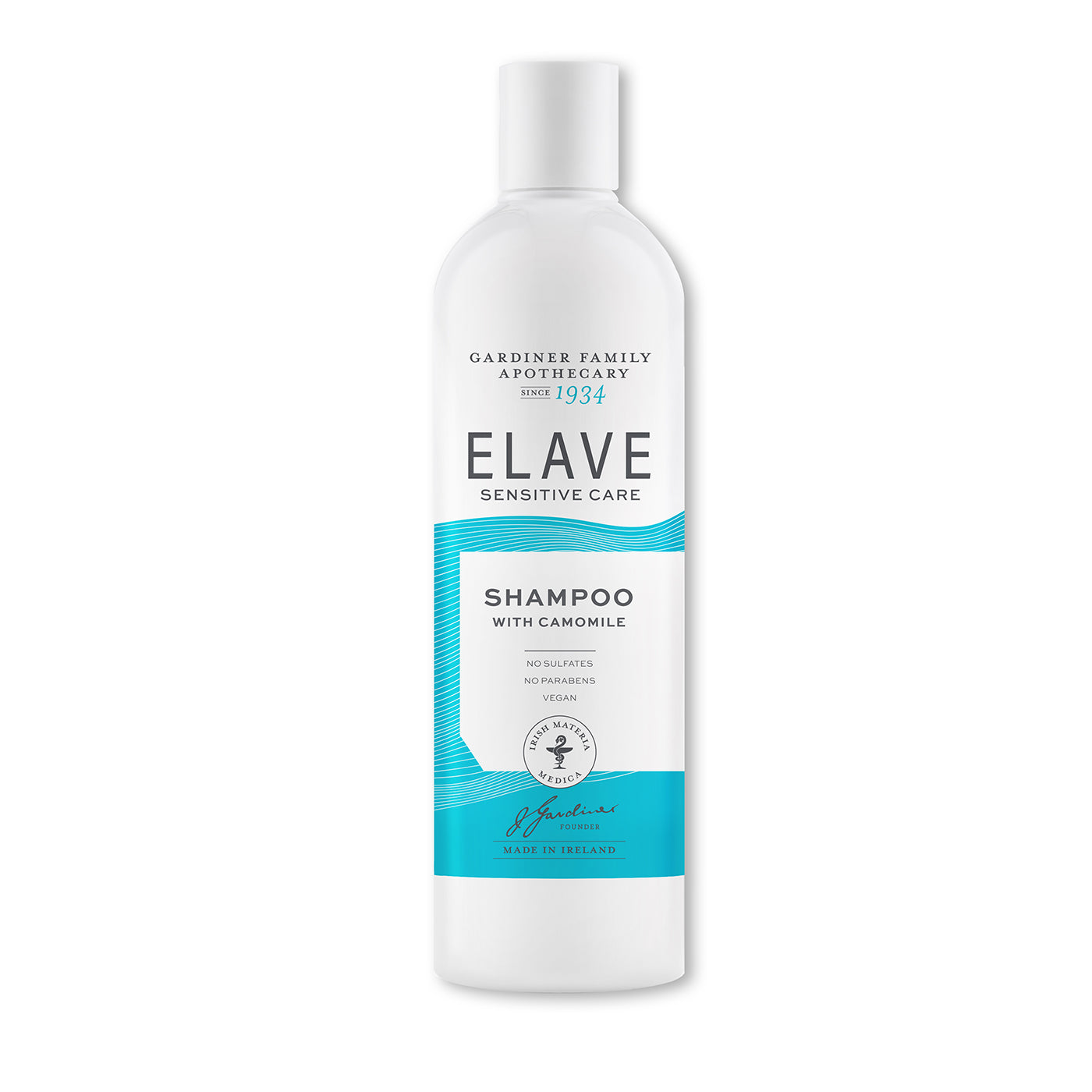 Description
Incredibly gentle, fragrance-free shampoo for all hair types / 8.5 oz 
Elave Sensitive Shampoo is, hands down, our founder's favorite shampoo. She loves all the other ones we carry, too, but has a particular soft spot for this one from Elave.
What's to love? First, its effect: it leaves all hair types feeling utterly light and clean, with perfectly balanced hydration. Secondly, its incredibly simple, fragrance-free formula, which feels very soothing on the scalp: it's clinically proven to be kind to skin and is even pediatrician-approved for newborns. Elave kept the formula oil-free as well in order to better serve customers with rosacea and dermatitis. Thirdly, the fact that it is an absolute whopper of a tube — which is a good thing because you'll be crushed when you run out of it. It's so, so good.
Here's the thing to remember, which may just be the key to its perfection: Elave Sensitive Shampoo doesn't have any bells and whistles. It's not intended to volumize or leave hair super-moisturized or coddle a very specific hair type or condition. Instead, it's intended to gently clean all hair types in a balanced, incredibly gentle manner. While many healthy shampoo formulas, as wonderful as they might be, can leave certain hair and scalp types feeling "coated," others can veer too far in the other direction, leaving it feeling a little too stripped. This one plays it straight down the middle, beautifully. And sometimes that's just what you need.
We also adore Elave's smart, sensible formula, which may at first glance sound a little puzzling since it's not filled with lovely-sounding botanicals. But rest easy: the surfactants are all naturally derived from renewable sources, and the gentlest preservatives – in the lowest possible concentrations — are kind to even the most sensitive skin. (Another thing to love: Elave has the clinical studies to prove it.)
In keeping with Elave's formulation approach, this shampoo is free of parabens, alcohol, sulfates, sodium lauryl sulfate, sodium laureth sulfate, formaldehyde and formaldehyde releasers, synthetic dyes and colors, lanolin, fragrance compositions, and other unnecessary ingredients.
How to Use
Apply shampoo to wet hair. Gently massage into the scalp and hair, then rinse thoroughly with water.
Ingredients
- Sodium Lauroyl Methyl Isethionate, derived from coconut oil, is an extremely mild cleanser that can be used as a primary or secondary surfactant and creates dense, luxurious foam, and imparts an elegant after-feel.
- Glycerin is available naturally in vegetable oils. It works to draw moisture onto your hair and provides a barrier to keep the moisture locked in. As a humectant, it swells the hair shaft giving volume to the hair, increases lather and bubbles. It also strengthens hair to prevent breakage and offers some thermal protection to hair when using heat.
---
All Ingredients
Aqua (Purified Water), Sodium Lauroyl Methyl Isethionate, Sodium Cocoamphoacetate, Glycerin, Lauryl Glucoside, PEG-120 Methyl Glucose Dioleate, Disodium Cocoyl Glutamate, Phenoxyethanol, Chamomila Recutita (Camomile) Flower Extract, Maltodextrin, Disodium EDTA, Polyquaternium-10, Citric Acid.
Aqua (Purified Water), Sodium Lauroyl Methyl Isethionate, Sodium Cocoamphoacetate, Glycerin, Laur...
See All
"My scalp is happy, my hair shedding has drastically reduced, and my hair has never looked healthier."