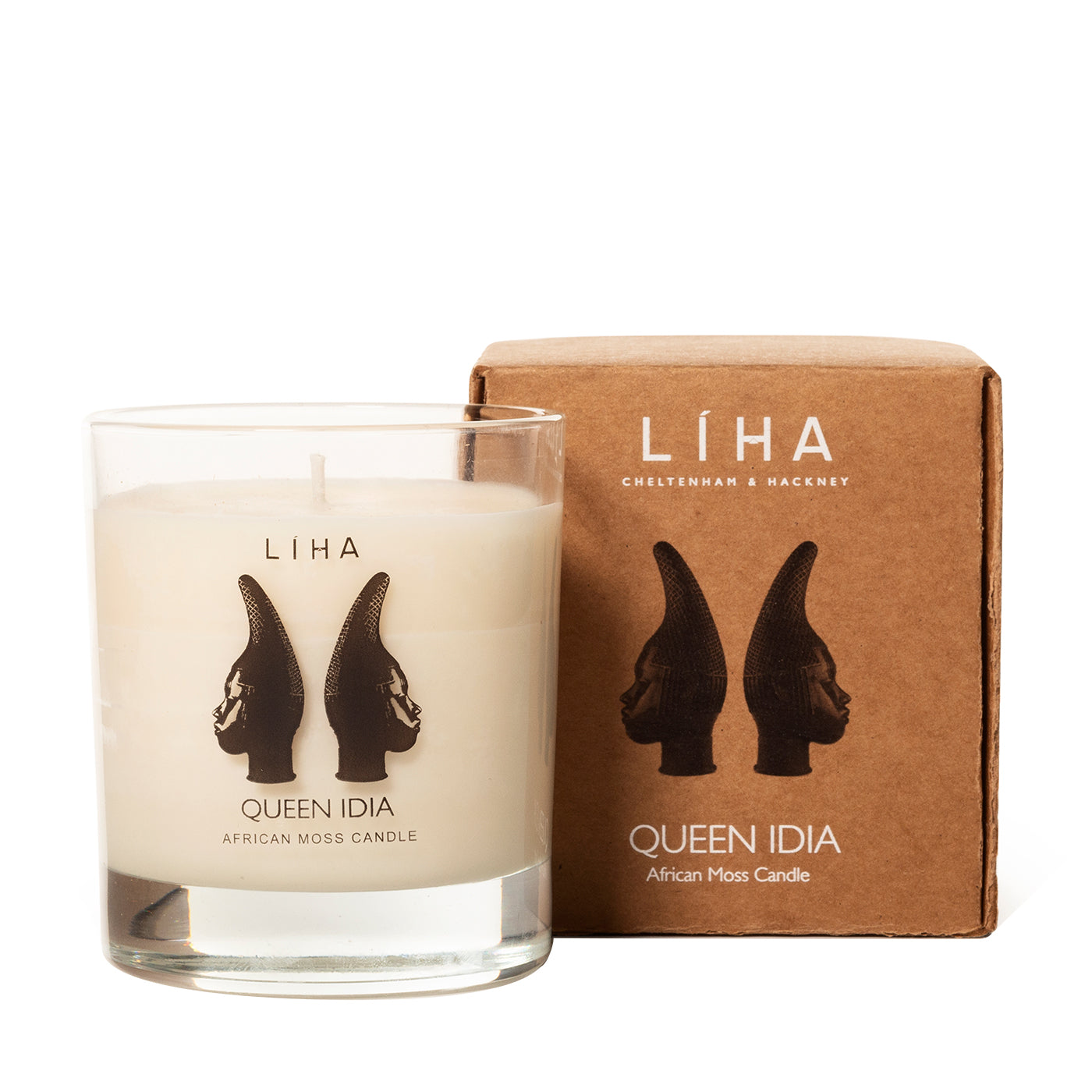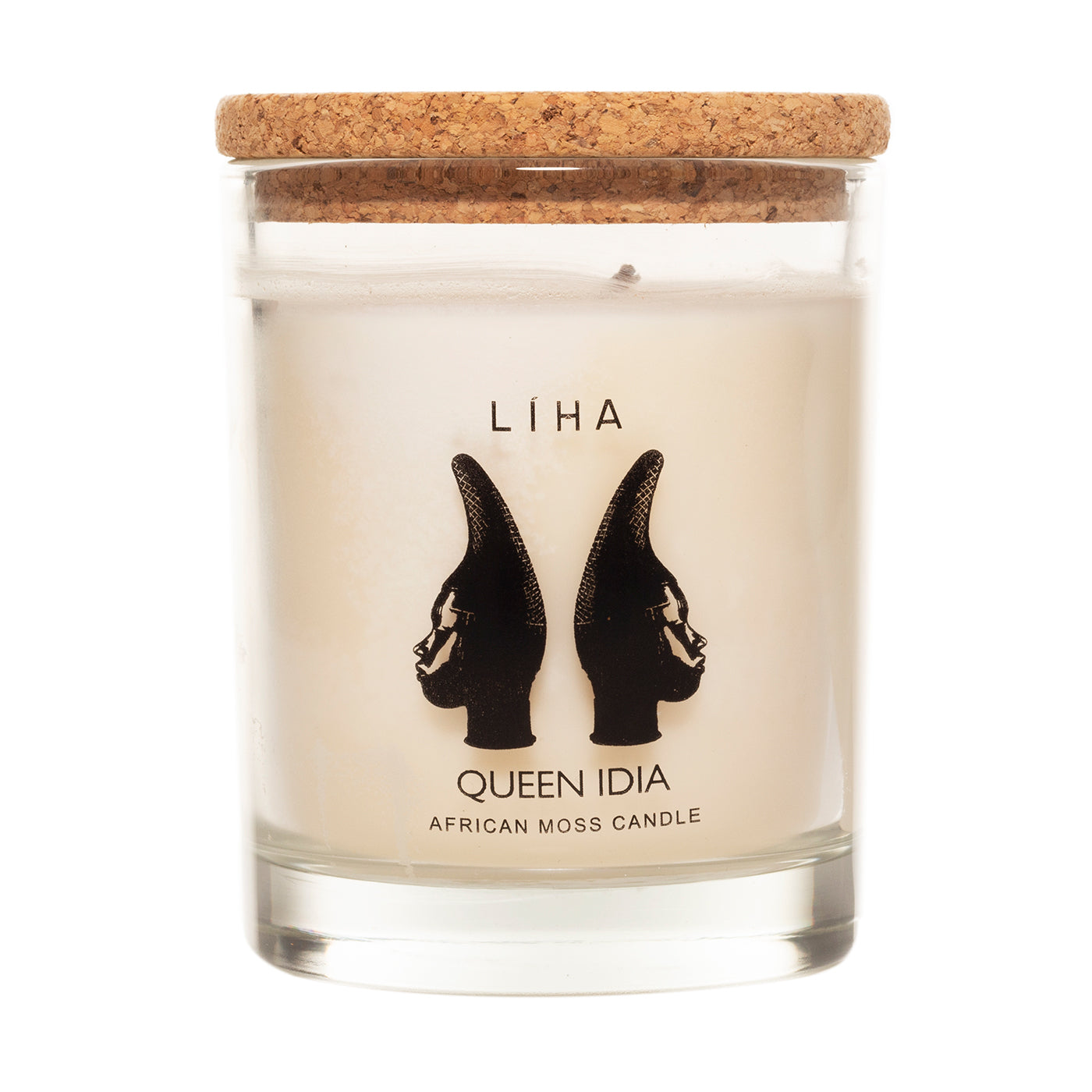 Description
Clean burning, sustainable coconut wax candle with a warm floral scent / 10 oz & 3 oz 
LIHA's Queen Idia Candle is one of those things that we didn't think we'd need — but upon smelling it and learning more about the inspiration behind it, it was clear to us that it was a must for the Ayla shelves.
First, there's the warm, almost fruity floral fragrance, with top notes of lavender and hibiscus invoking soft African moss, and base notes of geranium and frankincense adding depth. It's blended into coconut wax, then hand-poured into a reusable glass container with a cotton wick.
Secondly, but no less importantly, there's its inspiration. Founders Liha and Abi created this candle in homage to the famous Yoruba Queen Idia, a symbol of female empowerment and proof of ancient matriarchal societies. Queen Idia ruled a special position in the court of the kingdom of Benin, in present-day Nigeria, towards the end of the fifteenth century; legend has it that two medicine-filled incisions on her forehead were the source of her metaphysical power. History buffs can learn more about her in the Met's recap of Women Leaders in African History.
Burn time for the large candle is 60-65 hours, while burn time for the mini is 22 hours. Both make excellent gifts, and as the LIHA team puts it, "You need the Queen Idia candle on the side of your bath at all times in case of emergency! Light the candle, sit back, and relax." Particularly perfect when paired with a Sea Soak.
How to Use
For best performance, burn candle for a maximum of 2 hours. Keep wick trimmed regularly to 5 mm.
A burning candle should never be left unattended. A candle must never be placed on a material sensitive to heat.
Ingredients
- Clean-burning coconut wax blend.
- Fragrance: base notes of Geranium and Frankincense, top notes of Lavender and hibiscus invoking the fragrance of soft African Moss.
---
All Ingredients
Coconut wax blend with phthalate-free fragrance of geranium, frankincense, lavender, hibiscus. Cotton wick.
Coconut wax blend with phthalate-free fragrance of geranium, frankincense, lavender, hibiscus. Co...
See All