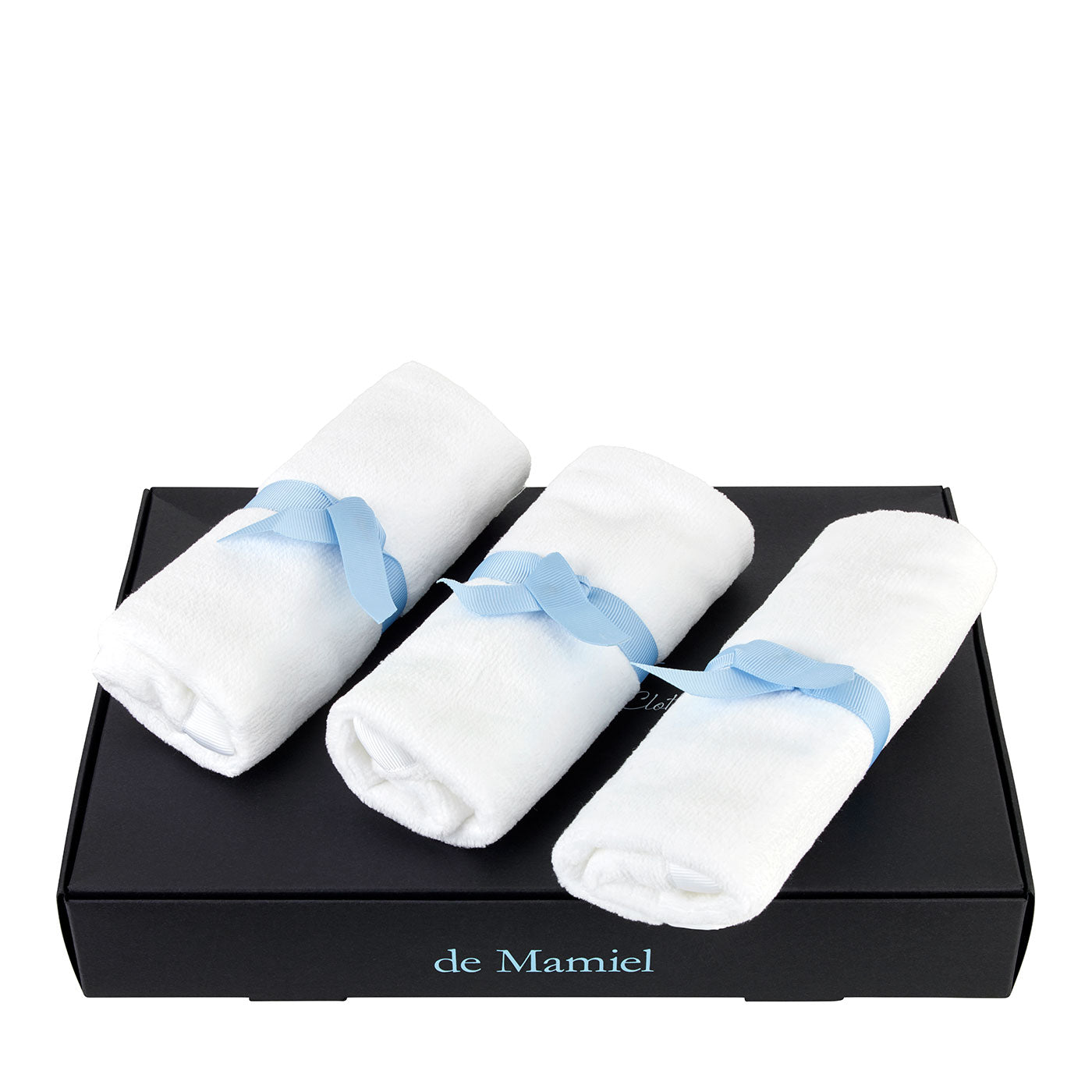 Description
Dual-textured, soft-as-clouds cleansing cloths  / set of 3 cloths
de Mamiel Luxury Cleansing Cloths might, at first glance, seem like nice-to-haves. "They look pretty and fluffy, but I can just use a washcloth, right?"
You could. But like everything in the de Mamiel lineup, there is a very specific reason why these exist. And, once you'll try them, you'll know why they took two years to get just right. Here are the thoughtful features that make them so perfect (and must-haves, in our view, if you're using the magical Restorative Cleansing Balm).
First, there's the size. They're extra-long, made to be used horizontally — exactly the right size to cover the sides of your face completely (without also covering your hair or your neck in the other direction).
Then, the texture. There are two sides: one of 100% cotton velour that feels like a cloud, and the other made of double-layered, fine-weave muslin that ever-so-gently exfoliates congested areas.
And then there are the thoughtful details: the hook, so that you can hang it in your bathroom, and the edges, which are beautifully finished.
But the meaningful extra bonus, for those of us who are sustainability-minded, is the fact that this set of three beautifully-made cloths will last and last. They're luxurious, to be sure. But also, from this perspective, really quite sensible.
To learn more about de Mamiel, check out our Brand Spotlight interview with creator Annee de Mamiel.
How to Use
To remove your oil or balm cleanser, use the soft cotton velour side in circular movements. Rinse cloth well in warm water, then use the muslin side for a gentle exfoliation as the final residue is polished away.
Ingredients
100% cotton
---
All Ingredients