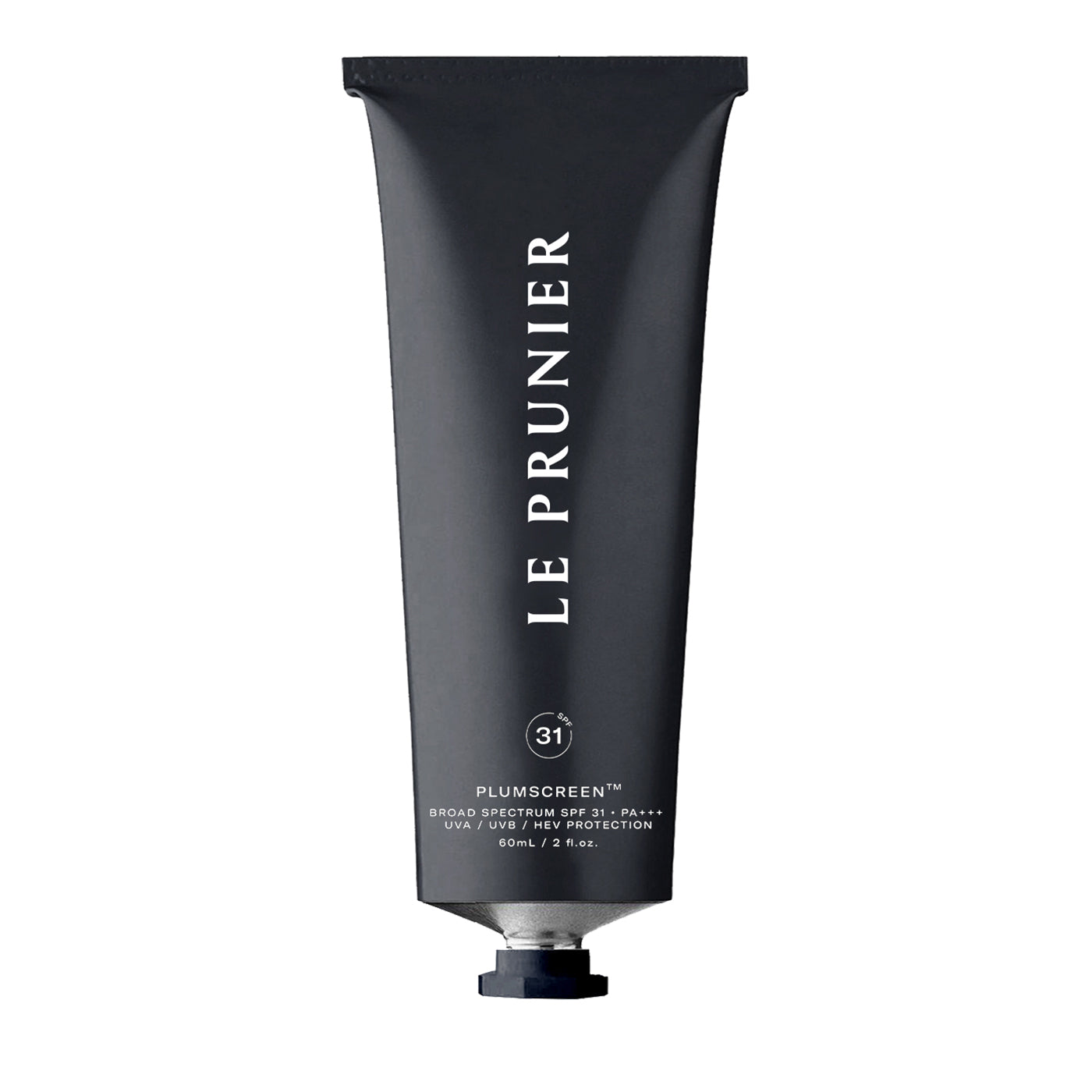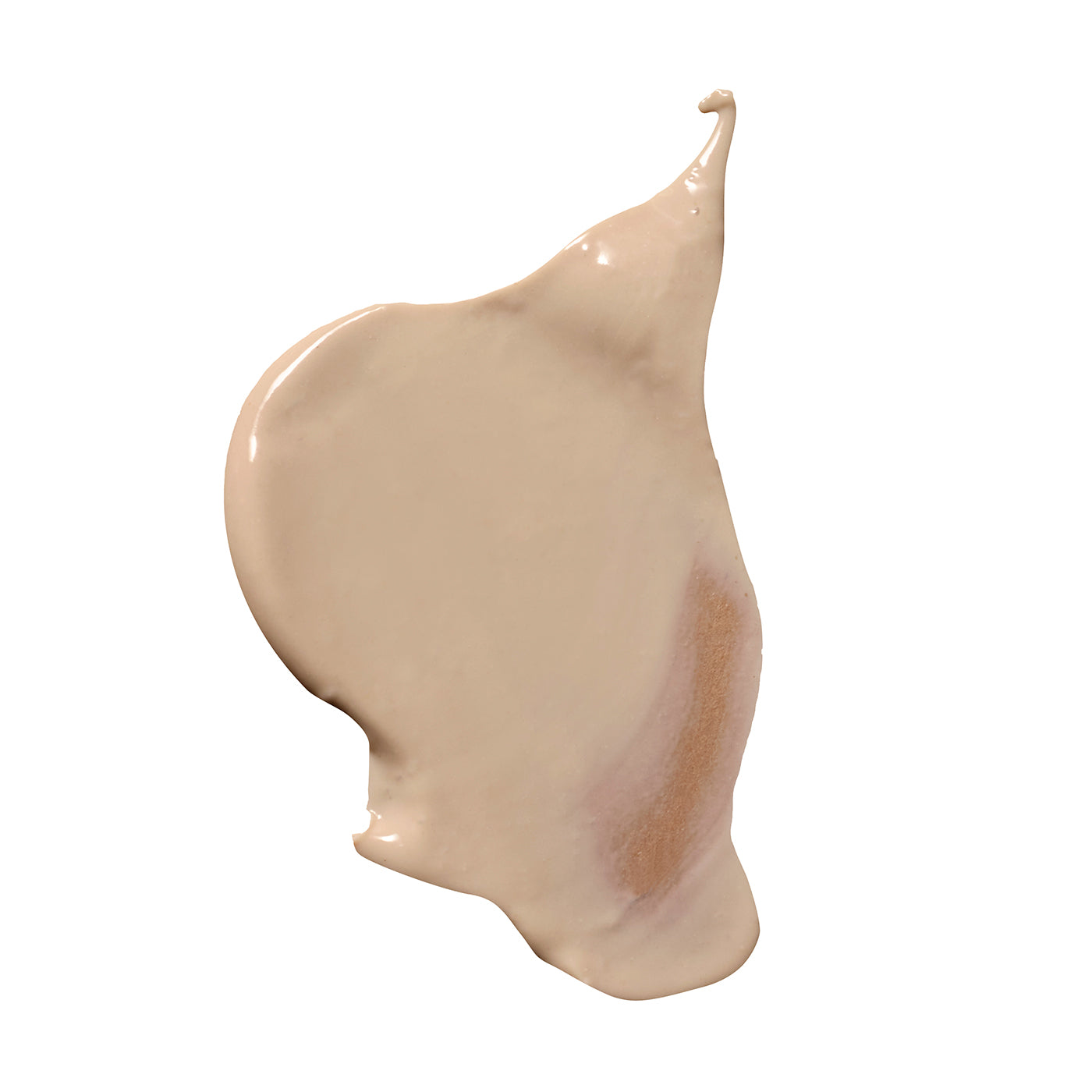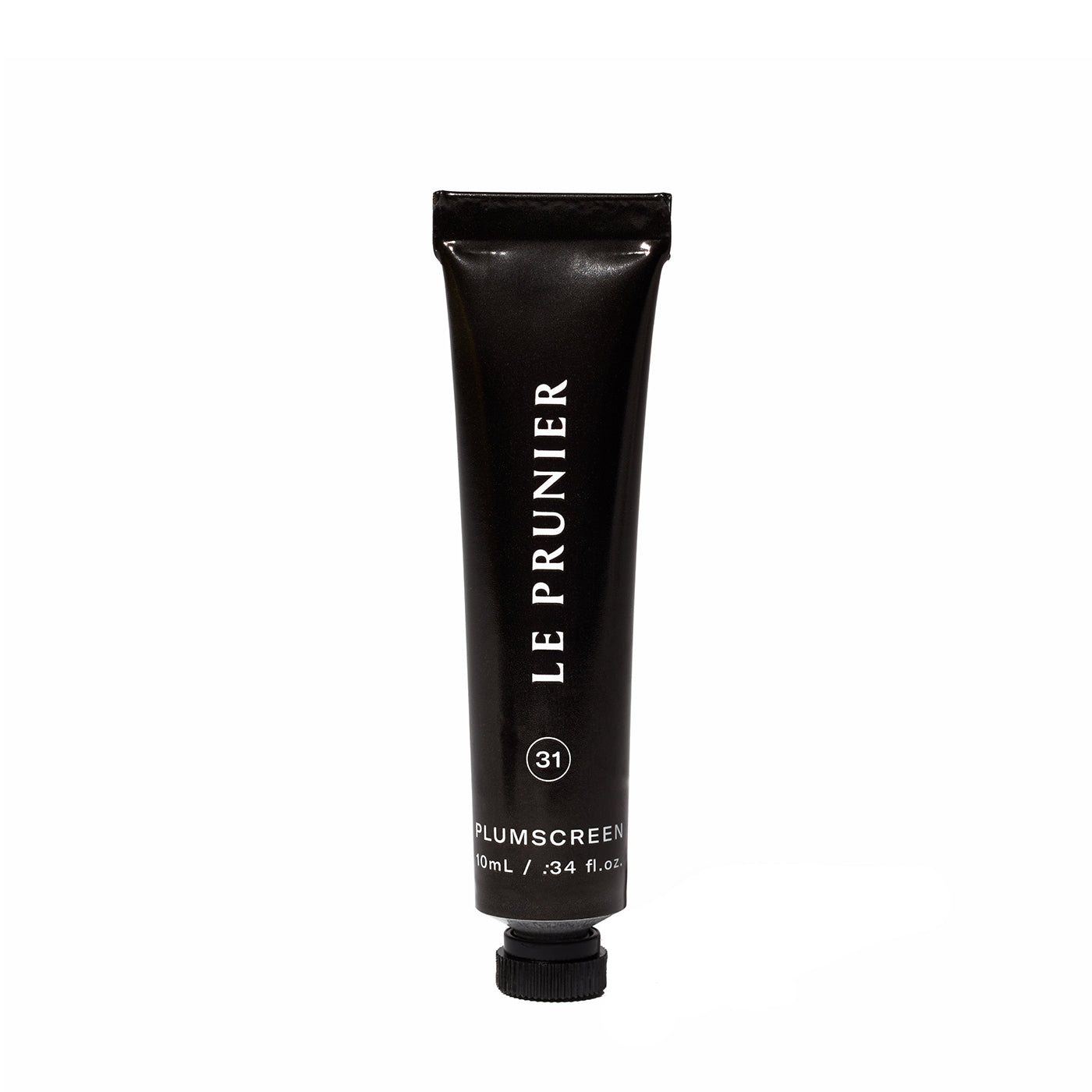 Description
Impossibly lightweight sunscreen you'll love to wear / 2 oz
Le Prunier Plumscreen SPF 31 is a product we've been waiting years for — and it was so worth the wait.
Dara clearly remembers her first conversation with Le Prunier co-founders Jacqueline and Allison Taylor back in 2018: they casually mentioned the naturally sun-protective, hyperpigmentation-fighting properties of their plum oil and blew her mind with the clinical studies they had to prove it. Their Plum Beauty Oil has since become a sensation — and given its natural SPF boost, a sunscreen couldn't be a better follow-up product.
But here's the thing: Plumscreen SPF 31 doesn't feel like a sunscreen, nor does it really look like a sunscreen or wear like a sunscreen. It feels more like a cushy, whipped moisturizing cream that absorbs like a light lotion with no shine, no stickiness, and no white cast. "Sounds amazing. But...how?" you might ask.
Plumscreen does indeed boast an SPF of 31, but you'll notice that its percentage of non-nano zinc oxide is 4.7%, well below that of other (pastier) sunscreens. Its secret lies in the same plum oil and plum extracts that Dara got so excited about in 2018: they're clinically shown to deliver UVA, UVB, and HEV protection that boosts the effect of zinc so that less of it is required in the formula. Along with seaweed from the coast of Portugal, these ingredients work together to moisturize and protect skin from pollution as well as blue light and UV damage.
And that's not all: in a consumer study, 100% of Plumscreen's users showed a reduction in dark spots after 6 weeks as well as an improvement in overall appearance, texture, and smoothness. This speaks to the plum oil and plum extracts' powerful skin-tone-evening properties — the same ones that blew Dara away in the beginning — making us all think that plums belong among the supers of all superfruits. 
Plumscreen is beautiful on all skin types, tones, and conditions, including acne-prone, allergy-prone, and extremely sensitive; it's fragrance free, too, and it leaves a perfectly of-the-moment finish that's just matte enough. We particularly love it on combination skin types and any skin that likes a weightless finish.
Would it be our top pick for the day that you run the Boston Marathon or spend hours playing beach volleyball? No; for those days, we'd recommend anything from MDSolarSciences. But if you're looking for a non-comedogenic, non-irritating daily sunscreen that provides blue light protection and that you'll actually be excited to wear — really, truly — this one is top notch.
We're not the only ones who think so, either. Plumscreen is the winner of Oprah's Daily O-Award for "Best SPF for Combo Skin," the recipient of SHAPE Magazine's award for "Best SPF," and listed in W Magazine's "Best New Sunscreens for Every Skin Type."
How to Use
Apply liberally in the morning after moisturizer (e.g., Le Prunier Plum Beauty Oil) and before makeup. For best results, apply small drops of your face oil onto cleansed skin. Then, apply Plumscreen SPF 31 and wait a few seconds for the products to absorb into the skin and set. At that point, you can apply any makeup you wish.
Reapply at least every 2 hours. Use a waterproof sunscreen if swimming or sweating. If used as directed with other sun protection measures, decreases the risk of skin cancer and early skin aging caused by the sun.
Ingredients
-Plum Superfruit Complex, made from upcycled plum ingredients found on the Taylor family farm, delivers UVA/UVB/HEV protection.
- Plum Beauty Oil helps calm irritation and seal in moisture without clogging pores.
- Zonaria Tournefortii Extract (seaweed from Azorean sea) hydrates while helping to defend skin against environmental pollutants.
---
All Ingredients
Active Ingredient: 4.7% Non-Nano Zinc Oxide
Other Ingredients: Water (Aqua), Coco-Caprylate/Caprate, Prunus Domestica Seed Oil, Prunus Domestica Extract, Hydrolyzed Prunus Domestica Fruit Extract, Glycerin, Cetearyl Alcohol. Ceterayl Olivate, Sorbitan Olivate, Propanediol, Zonaria Tournefortii Extract, Sodium Stearoyl Glutamate, Silica, Xanthan Gum, Tetrasodium Glutamate Diacetate, Polyhydroxystearic Acid, Caprylhydroxamic Acid, Caprylyl Glyceryl Ether
Active Ingredient: 4.7% Non-Nano Zinc Oxide
Other Ingredients: Water (Aqua), Coco-Caprylate/...
See All