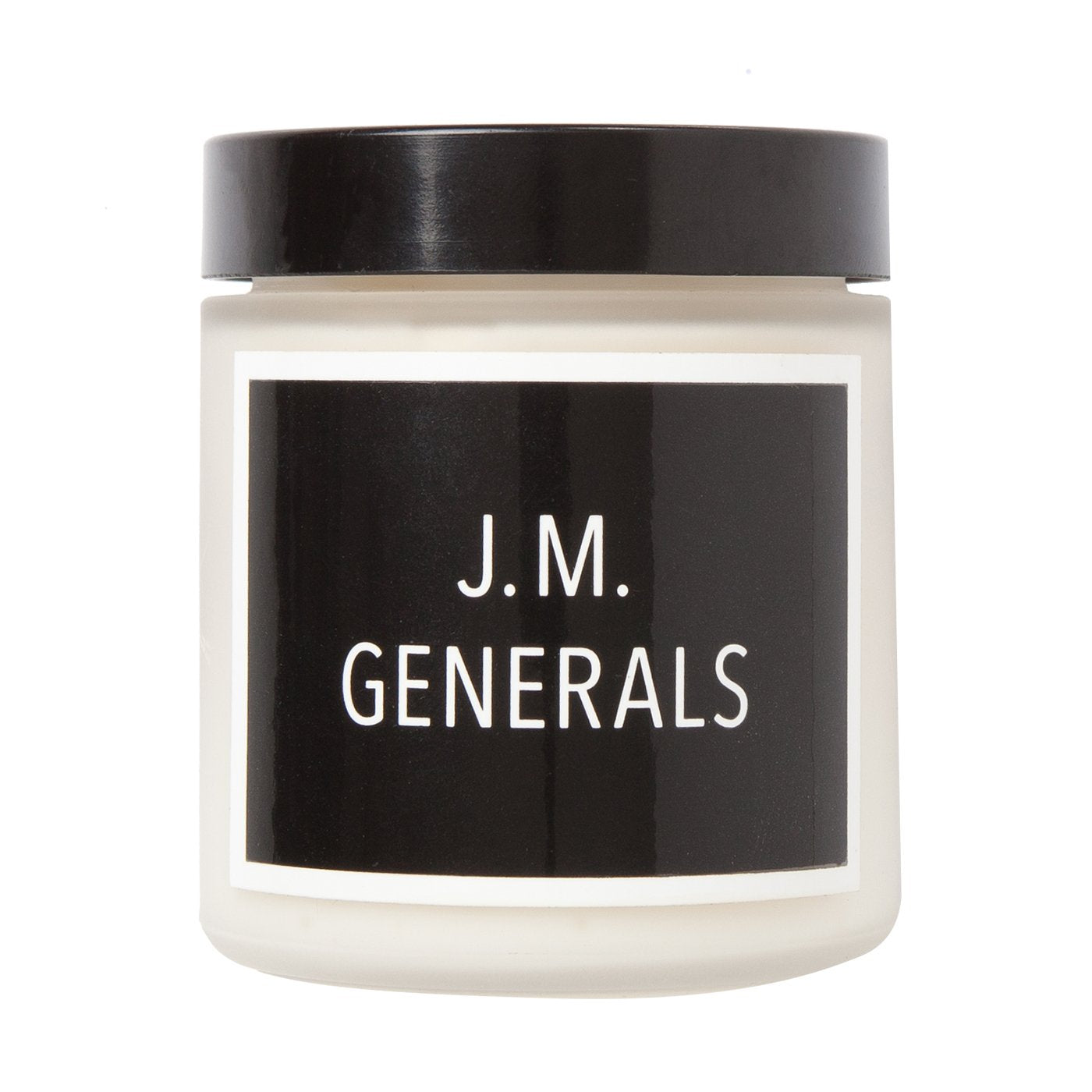 Description
Extra-rich body cream that's moisturizing enough for dry hands and feet / 4.5 oz
Created exclusively for Ayla by J.M. Generals, this ultra hydrating, ultra pure cream has a satiny feel and a texture that's rich enough for dry hands and feet as well as all-over body use.
The Organic Goat's Milk Body Cream is packed with deeply nourishing ingredients, including raw, organic fresh goat's milk; organic aloe juice; organic shea and cocoa butters; organic hemp seed and jojoba oils; and extracts of olive leaf, African red bush, ginkgo biloba and green and white teas, which provide antioxidant and anti-aging benefits. It's then blended with the Ayla signature scent of mood-boosting Orange, Cardamom, and Petitgrain, along with Bergamot — prized by aromatherapists for building confidence and alleviating stress.
In developing the scent for us, Jeffrey of J.M. Generals used the best-quality essential oils he could get his hands on. We love the result, which is light enough that it won't interfere with your favorite perfume, but it'll smell heavenly while you're applying it.
This cream has been thoughtfully sourced and produced entirely in the USA. It's packaged in a recyclable, nightstand-worthy and giftable glass jar (also crafted in the USA). 
How to Use
Apply a dollop to damp or dry skin (to heal very rough, dry hands and feet, try it on damp skin). Marvel at how satiny-soft and nourished your skin feels.
Ingredients
- Fresh, raw, organic goat's milk is rich in moisturizing essential fatty acids and lactic acid, which gently sloughs off dead skin cells to help heal and hydrate
- Aloe is a powerful skin soother
- The Ayla Enlighten aromatherapy blend of orange, cardamom, petitgrain, and bergamot essential oils has uplifting, stress-alleviating, confidence-boosting properties
---
All Ingredients
Organic Goat's Milk, Organic Aloe Juice, Organic Shea Butter, Organic Sunflower Oil, Organic Cocoa Butter, Organic Hemp Seed Oil, Organic Jojoba Oil, Kosher Vegetable Glycerin, Pure Vitamin E, Vegetable Stearic Acid, Emulsifying Wax NF, Witch Hazel, Olive Leaf Extract, African Red Bush Extract, Ginkgo Biloba Extract, White Tea Extract, Distilled Water, Phenoxyethanol, Caprylic Glycol, Sorbic Acid, Pure Essential Oils of Orange, Cardamom, Petitgrain, and Bergamot.
Organic Goat's Milk, Organic Aloe Juice, Organic Shea Butter, Organic Sunflower Oil, Organic Coco...
See All
"I have dry skin with the complication of "Grover's Disease," which is pretty much incurable. It is worsened by dry skin, so I slather on moisturizer every day. This is my favorite!"
Martha