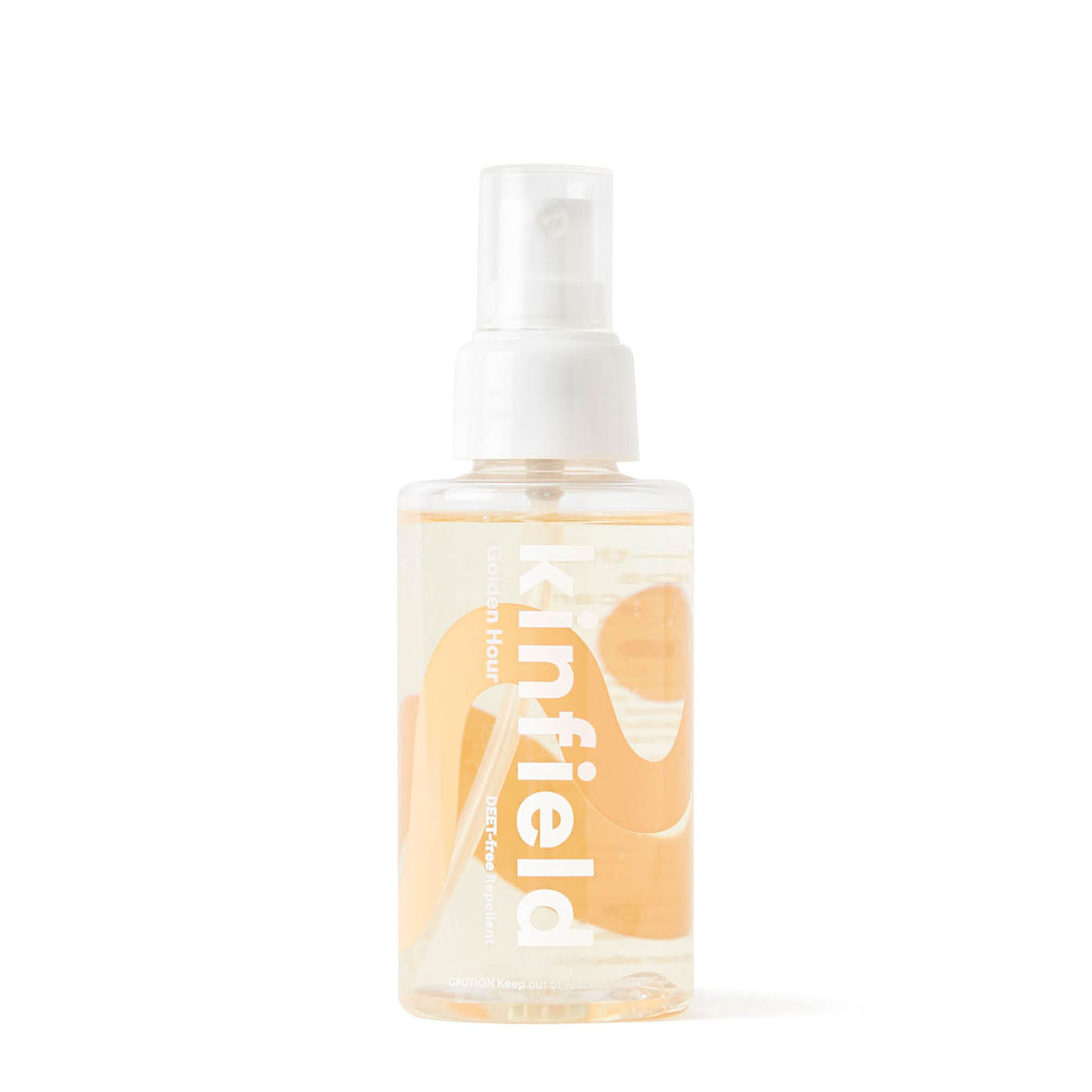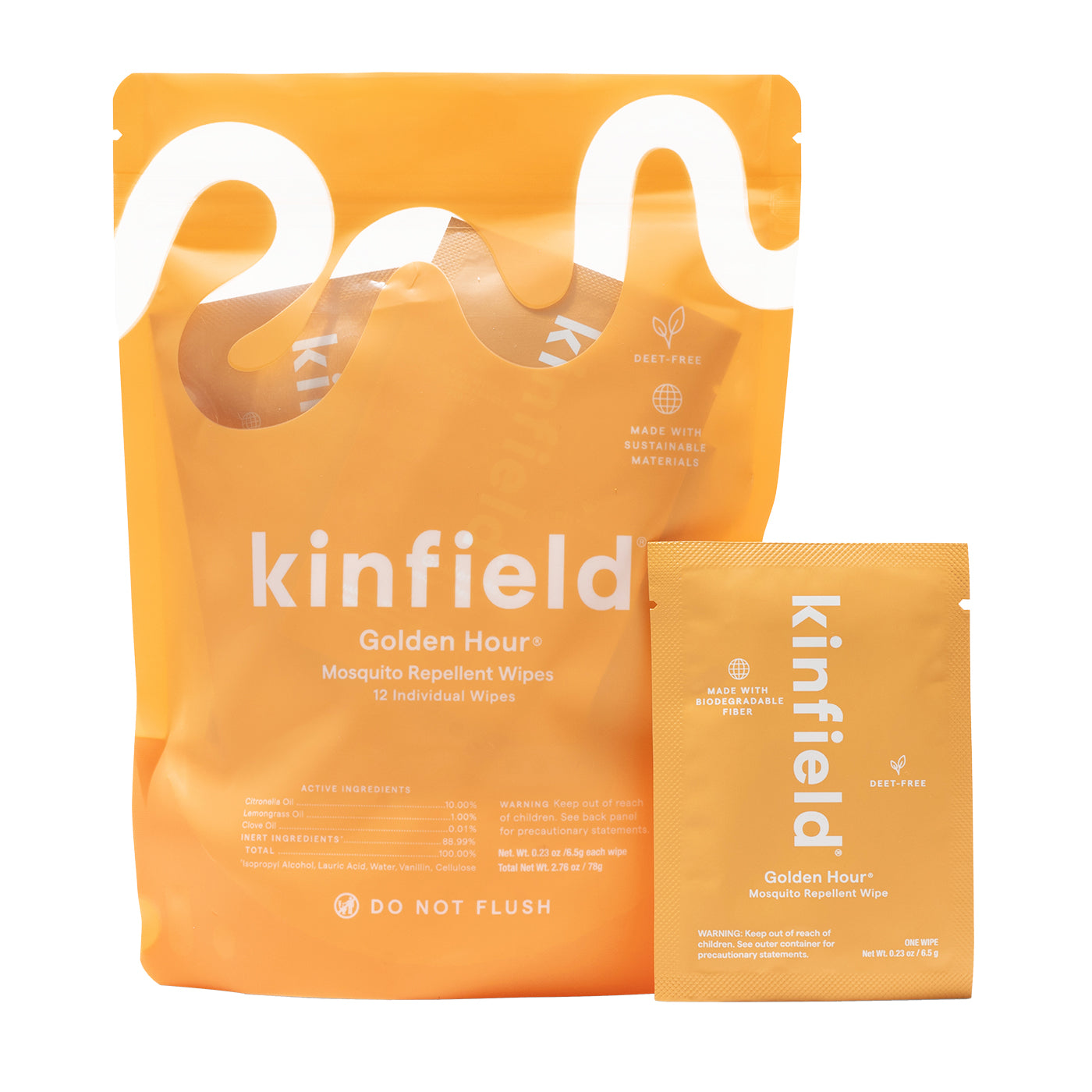 Description
DEET-free bug spray that really works  / 3 oz (bottle) or 12 wipes (pouch)
Kinfield Golden Hour is the only bug spray we carry. When you come across an "it's the only one of its kind that we carry" situation with us, it's a sure sign of two things: a) this is an extraordinary product, and b) it's really hard to make something that does what it does — and does it well.
Golden Hour is DEET-free, instead relying on a specific strain of Indonesian citronella to repel mosquitoes. And repel it does: Kinfield has invested in independent trials with an entomology lab to ensure efficacy against the specific mosquito variety, Aedes Aegypti, that's most widespread in the US and tends to be a vector for mosquito-borne illnesses. Members of our team also put it to the test in Hawaii and Mexico and found it delightfully effective.
It smells lovely, too, in a refreshing departure from the noxious bug sprays you may remember from your childhood. Instead, it warms your skin with a vanilla-citrus scent that you'll actually be glad to spray on before venturing out into the beautiful, buggy world knowing that those mosquitoes won't turn to you for their snacking needs.
As you might imagine, there's a great story behind this product. Read all about it in Dara's interview with Kinfield's founder, Nichole, on our blog.
Note: Golden Hour is now available in the form of easy-to-use, perfect-for-travel wipes, too. Each bag contains 12 individually packaged wipes made of plant fiber.
How to Use
Spray liberally over exposed skin. Use adult supervision when applying to children. When applying to your face or to children, spray into hands first and pat to apply. Do not use on the hands of children. Reapply every 2 hours or as often as needed.
Ingredients
- A special strain of Indonesian citronella, which is hand-sourced and has much higher amounts of the chemical compounds that repel mosquitos than its counterparts
- Lemongrass is packed with antioxidants and provides a bright, uplifting scent (one that we love, but mosquitos don't!)
- Clove Bud offers a radiant glow to skin and repels certain mosquitos
- Lauric Acid is a naturally occurring fatty acid from coconut oil known for its moisturizing and anti-inflammatory properties
---
All Ingredients
Active Ingredients:
Citronella Oil (10.00%), Lemongrass Oil (1.00%), Clove Oil (0.01%)

Inert Ingredients (88.99%):
Isopropyl Alcohol, Lauric Acid, Water, Vanillin
Active Ingredients:
Citronella Oil (10.00%), Lemongrass Oil (1.00%), Clove Oil (0.01%)

See All