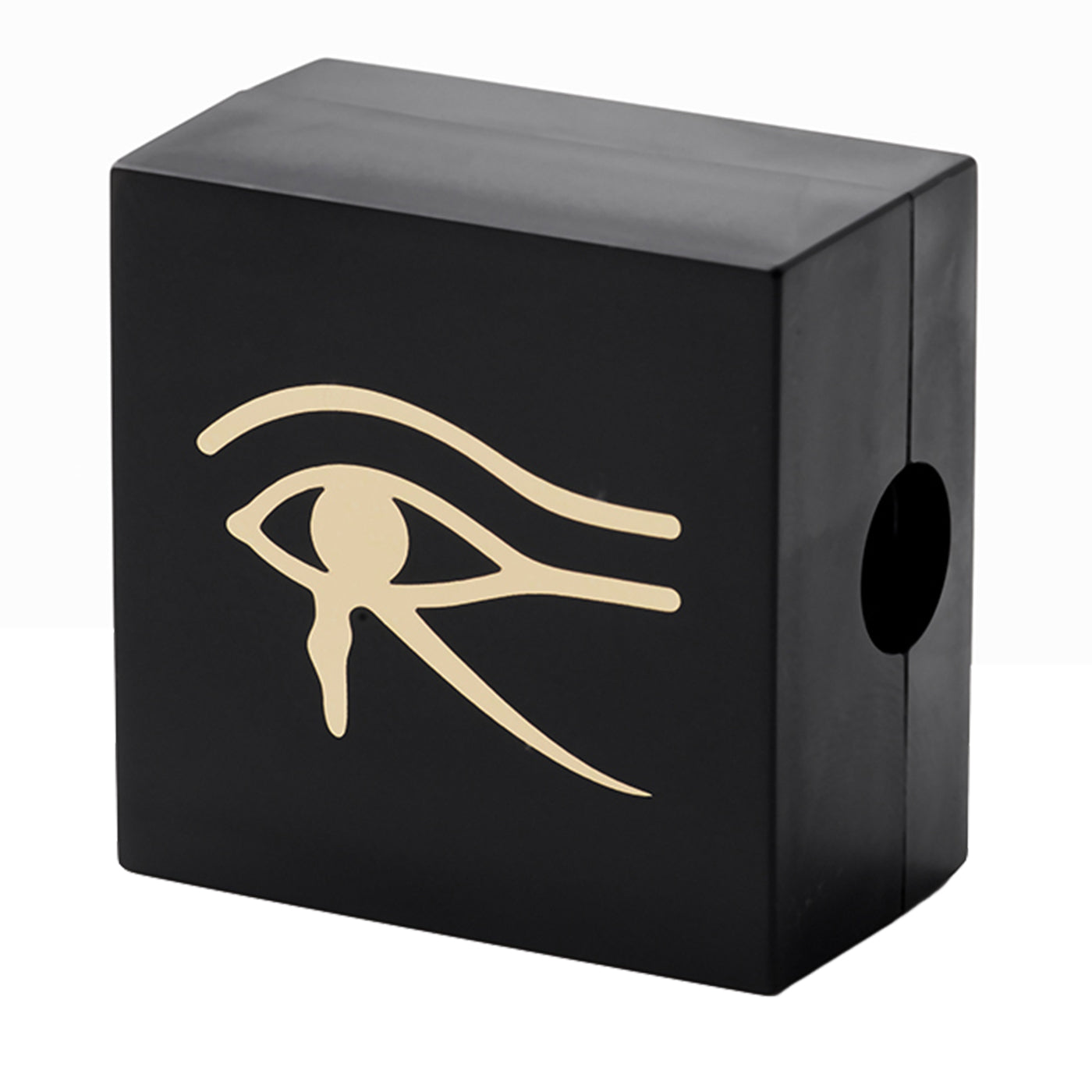 Description
The perfect sharpener for soft eyeliner pencils / 1 sharpener
The Eye of Horus Cosmetic Sharpener Square is a staple for every makeup collection, especially those that include the company's amazing Goddess Pencil.
We're sticklers about hygiene and strongly suggest sharpening your eye pencils every time you use them; this one features a sharp, premium cosmetic-grade blade from Germany that's a perfect fit for the soft Goddess Pencil tips. (You might notice that other sharpeners make a mess of this pencil.) 
To ensure optimal eye hygiene, the internal blade is protected, allowing your Goddess Pencil to remain bacteria-free.