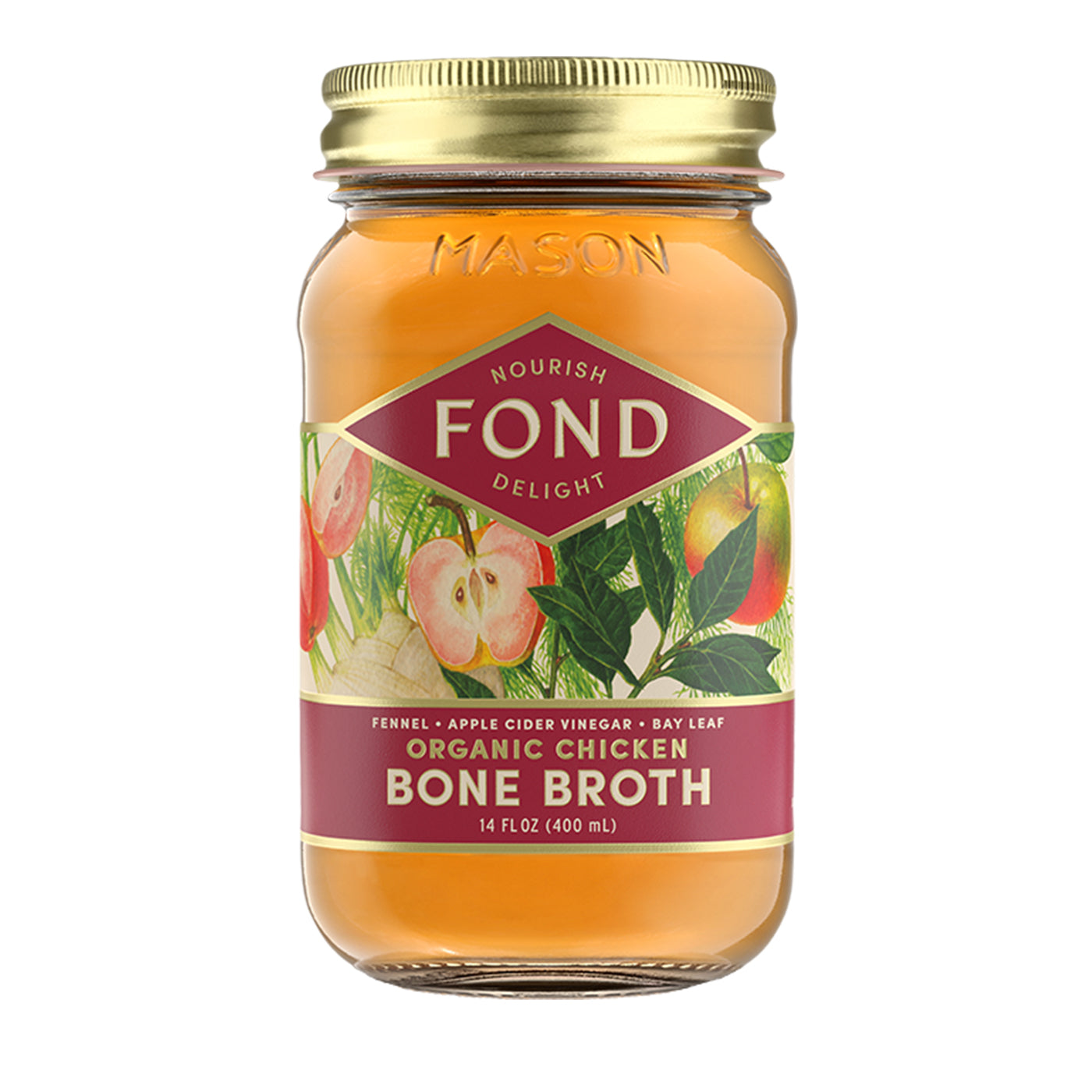 Description
The most delicious bone broth, hands down / 4-pack
We're been fans of bone broth for years due to the amount of nutrition it packs into one easy-to-sip cup...and its effects on your skin, as described by Dr. Sara Gottfried in our interview with her about ingestible collagen.
FOND Bone Broth is by far the most delicious we've ever tried (thank you, Anne Easthope, for the recommendation!), and it's excellent for both sipping and cooking (braise your vegetables in it and they'll be out-of-this-world good). Bonus: it's shelf-stable and packaged in glass. 
We've partnered with FOND to bring this to you directly from their HQ. Order on FOND's website, and get either 20% off your first one-time order or an additional 10% off your subscription order with the code AYLA at checkout.
For ingredients and additional information, please check out the FOND website. In case you're curious, Dara's favorite flavors are Mother's, The Spur, and Conductor.