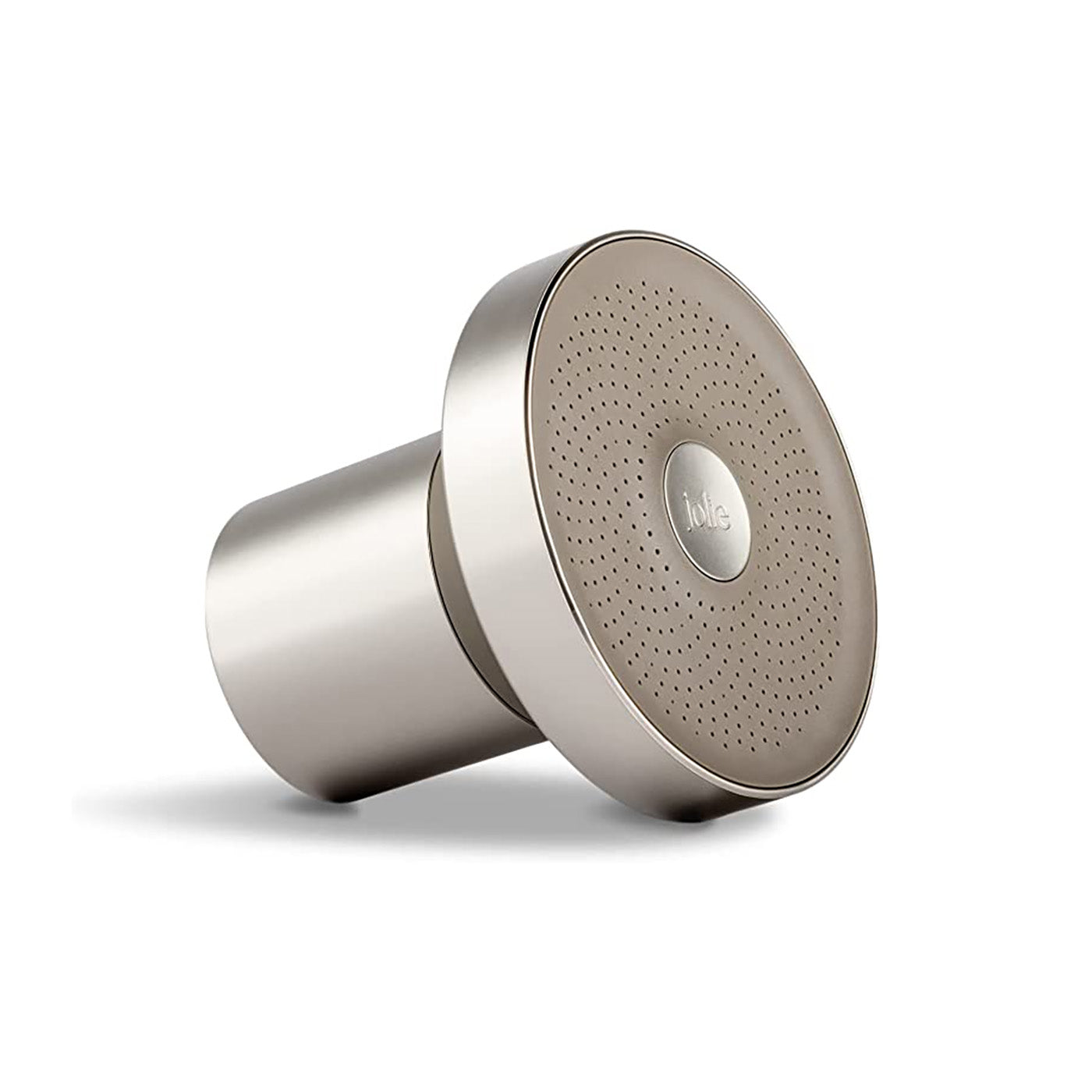 Description
If you've ever found that your skin and hair behaved differently while traveling, it probably wasn't because they thought, "Heyyy, we're on vacation! Let's get crazy!" It's probably due to the water — especially if your skin tends to be sensitive or your hair tends to be porous.
Or perhaps you've noticed that at home, your skin and scalp tend to be itchy and dry no matter what you do, and your hair seems dull, tangle-prone, or greasy at the roots. The mineral-rich water that comes from most of our taps is generally good for us, but those minerals can wreak havoc on hair and skin. (The hard-water struggle is real. You can learn more about it in this comprehensive article from Byrdie.)
Our solution for skin is usually the Kristina Holey + Marie Veronique Hypotonic: its ability to remove mineral residue from water is one of the reasons why we think it works so well. But for hair, it's tough unless you're willing to do a final rinse with Evian, a practice that has vague "I'm on a reality show" overtones. We prefer to use a filter — specifically, the incredibly easy to install, very effective, and decidedly cute one from Jolie. It removes chlorine, heavy metals & other contaminants from your shower water using what they describe as the "Ferrari of water filters." Thankfully, it does not cost as much as a Ferrari.
Jolie, like FOND and Seed, is one of those products that we adore but decided not to carry ourselves since we focus on products rather than appliances. But we love everything about this product and have partnered with them to bring it to you.