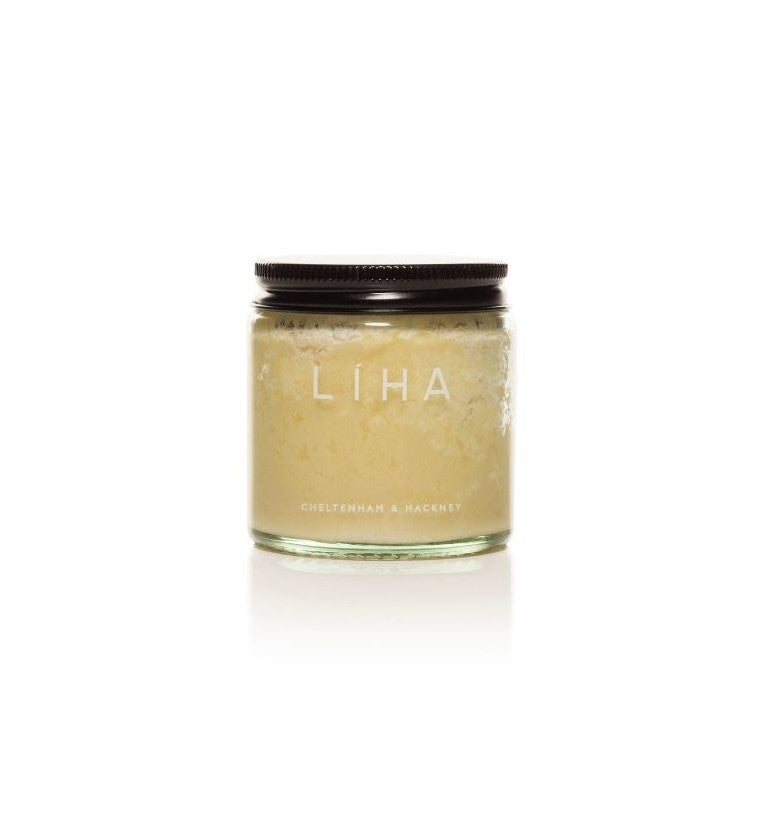 Description
Extra-nourishing, multi-purpose Nigerian shea butter / 15 ml
LIHA Ivory Shea Butter is, we're guessing, unlike any other shea butter you've tried.
Shea butter, in general, is considered by many to be the ultimate African beauty secret, having been used as a soothing and protective treatment for skin and scalps for centuries due to its naturally occurring fatty acids and vitamins (A and E, specifically).
So, how do you use it? 

Skin & scalp treatments
- Gently rub it into dry, flaky, and itchy scalps to soothe and nourish: it's particularly helpful for those who suffer from eczema
- Smooth it onto both larger areas of the body as well as on the lips, hands, and feet
- Use it on the face as a moisturizing mask: leave it on the face for 10 minutes, then gently wipe it off with a cloth soaked in warm water
Gentle solutions for mom & baby
- Smooth it onto stretch marks and scars during and after pregnancy
- Rub it in gently as a nipple balm during nursing
- Use it on babies as a pure and natural nappy balm
How to Use
Using a small amount, let it melt between your hands and apply everywhere.
Ingredients
- Shea butter is known for its high content of fatty acids and its naturally occurring content of Vitamins A and E. This top quality Shea Butter is ethically sourced from Nigeria.
---
All Ingredients
Butyrospermum Parkii (Shea butter).
Butyrospermum Parkii (Shea butter).