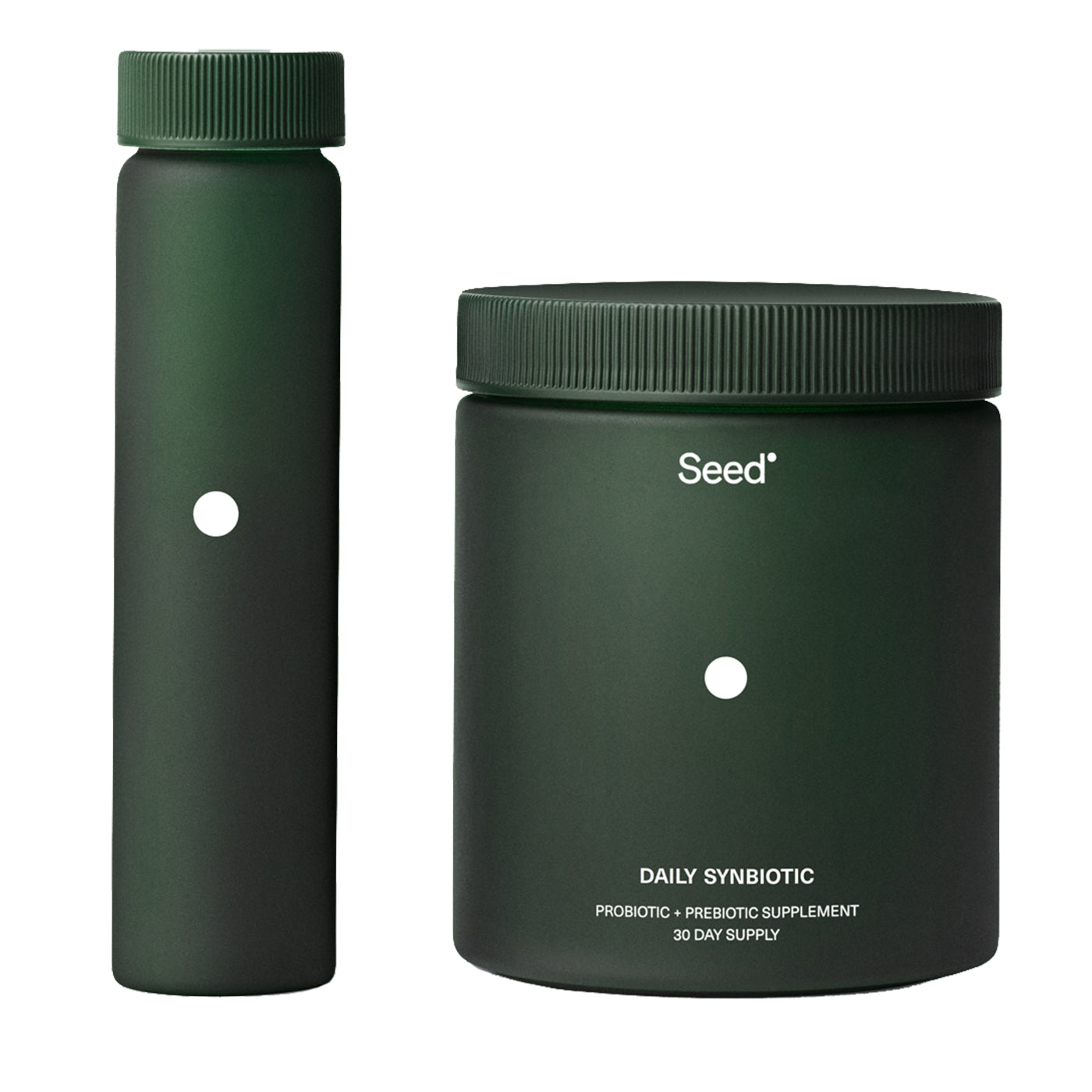 Description
If you're looking to upgrade your probiotic, we can't recommend this one more highly.
Seed's DS-01 Daily Synbiotic formula includes 24 clinically studied, naturally-occurring probiotic strains (many of which aren't found in yogurt or fermented foods and beverages) combined with a patented, non-fermenting probiotic for whole-body health. Along with your digestion, it's proven to support heart, skin, immune, and metabolic health — all the things that can suffer during periods of prolonged stress and uncertainty.

For skin health specifically, Seed contains four strains that are clinically shown to support the skin and a healthy SCORAD score (a scale for measuring atopic dermatitis). Also key: its vegan and gluten-free blend of probiotics and prebiotics come in a stabilized (no refrigeration needed), precision-release system that delivers 100% of the starting dose of its live bacteria to the lower small intestine and into the colon. 
Order it directly from Seed here and use the code DARA at checkout for 15% off your first month's supply of the DS-01 Daily Synbiotic. Seed's refill system is fantastic and easier to manage on their site, so we're sending you to them rather than selling it ourselves.

For ingredients and additional information, please check out the SEED website.