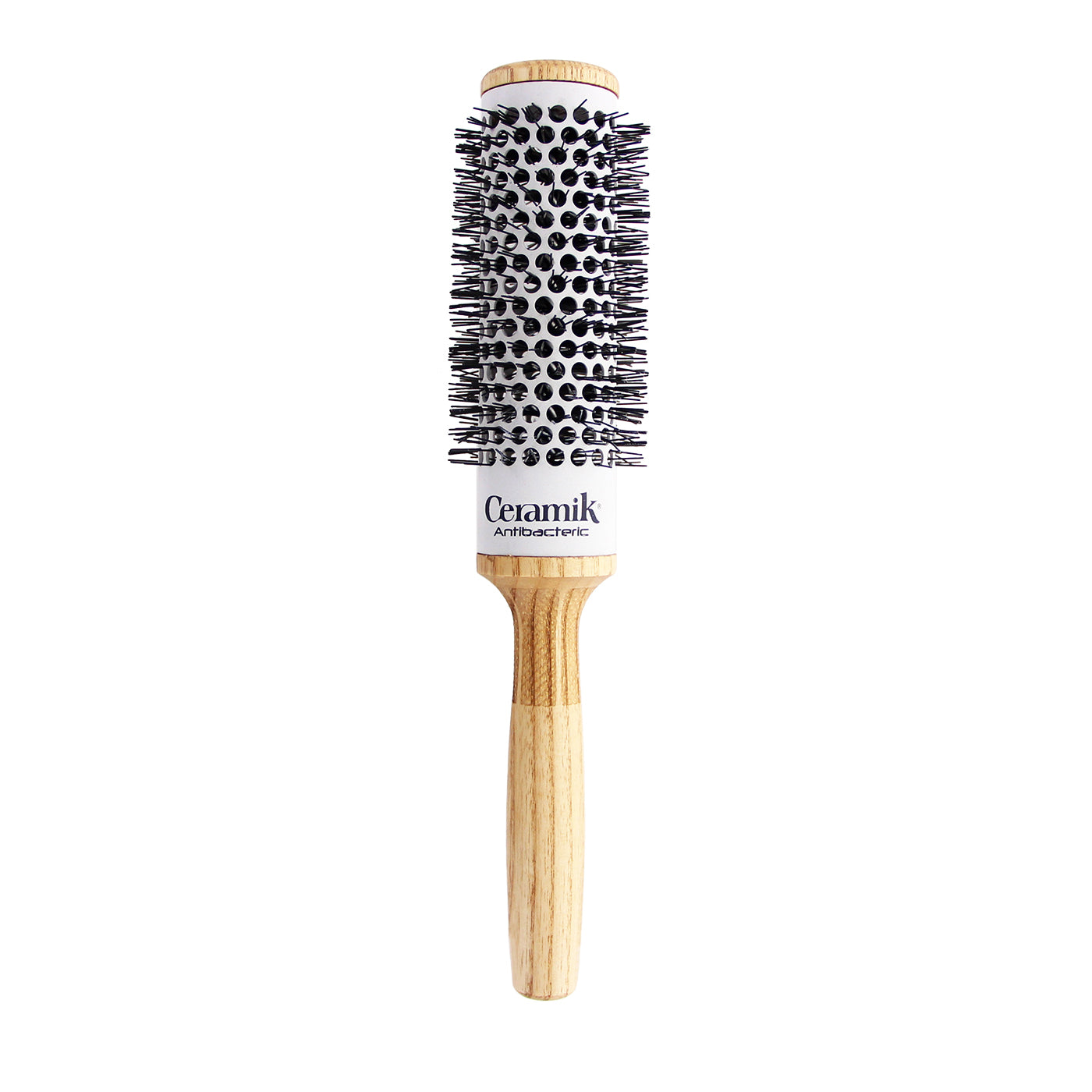 Description
Ceramic vented round brush for a faster, better-for-you blow dry / 1.42" diameter 
TEK Ceramik has become our favorite blow-drying tool. Did you know that TEK was the first in the world to create a ceramic brush? We didn't either, but it's true — and these brushes have even been tested and certified by ISTEC-CNR, the Institute of Science and Technology for Ceramics, which is in Italy and sounds intriguing on many levels.
Aside from the history and intrigue, though, this is just a stellar brush. Its ceramic core distributes heat more evenly through the hair, preventing thermal damage and static for shinier hair, longer-lasting color, and styles with better hold. The vents in the core allow hair to dry faster, too, and the antibacterial bristles are temperature resistant. In a nod to TEK's wooden-brush origins, the handle is made of 100% FSC-certified ash wood. 
The 1.42" diameter on this brush works nicely across both shorter and longer hair styles. If you like a polished-looking blow dry, this is a must have.  
How to Use
For the lazy woman's blow dry (our favorite), save your arms by rough-drying hair until it's 80% dry. Then, turn your heat setting down a bit and use the round brush to create tension and smoothness as you finish the drying process. After drying each section, hold it taut for a moment to let it cool away from the blow dryer's heat. This will hold your style longer.
Ingredients
Ceramic core, antibacterial bristles, wooden handle
---
All Ingredients
Ceramic core, antibacterial bristles, 100% FSC-certified ash wood handle
Ceramic core, antibacterial bristles, 100% FSC-certified ash wood handle