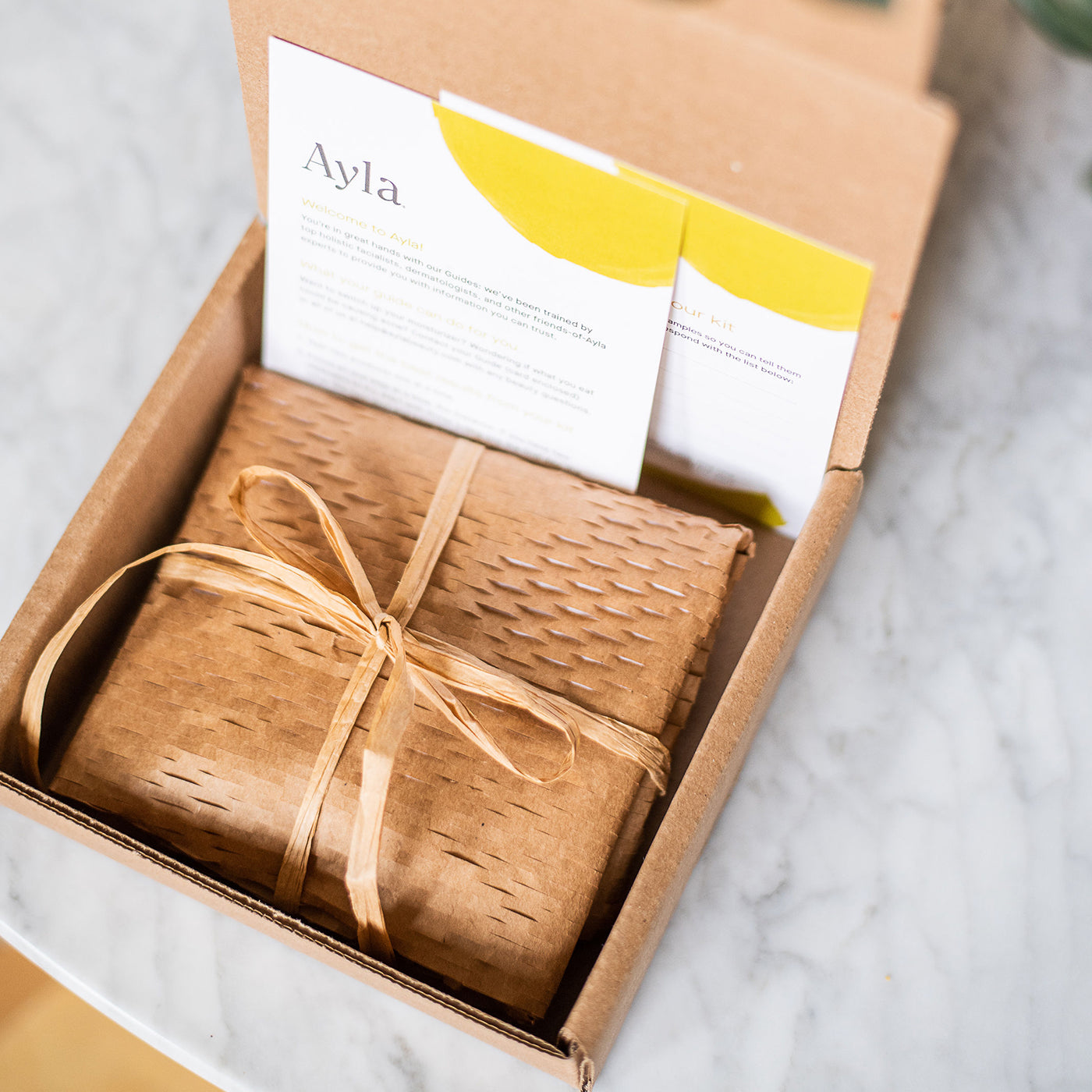 Description
Our In-Depth Guide Consultation includes a custom sample kit, made just for you!

Please start the consultation process by ordering your sample kit first. Here's what will happen after you place your order:
1. Within a few minutes of your purchase, you'll receive an email that includes a link to a consultation form to complete, instructions on booking a phone or video call with your Guide (if you wish), and your $5 coupon code for your next purchase with us. Be sure to check your Promotions and Spam/Junk folders for it if you don't see it quickly!

2. Your Ayla Guide will pore over your answers (really — we spend a ton of time on each one of these kits). She'll then choose 4-6 samples specifically for you; if you do the consultation via phone or video, you'll get to be a part of this process. 
3. We'll custom-craft your kit (we often prepare the samples ourselves to make sure you get exactly the right products for your skin situation) and ship it off to you along with a card with insider tips for product testing and special instructions just for your skin.
Each sample contains at least 2 applications (except for mask samples, which contain 1-2 applications since that's all it usually takes to decide if you like a mask or not). This should be enough for you to see if the product agrees with your skin. Please note that the sample sizes we provide are ample, but they are not intended to be compared to those in a deluxe-sample subscription box or department store gift-with-purchase bag!
You'll receive your made-just-for-you kit in about a week after you complete your consultation, and you can sample away. We hope you love this service as much as we love providing it. 
How to Use
You'll receive a card with product usage recommendations from your guide.
Ingredients
Varies by kit.
---
All Ingredients