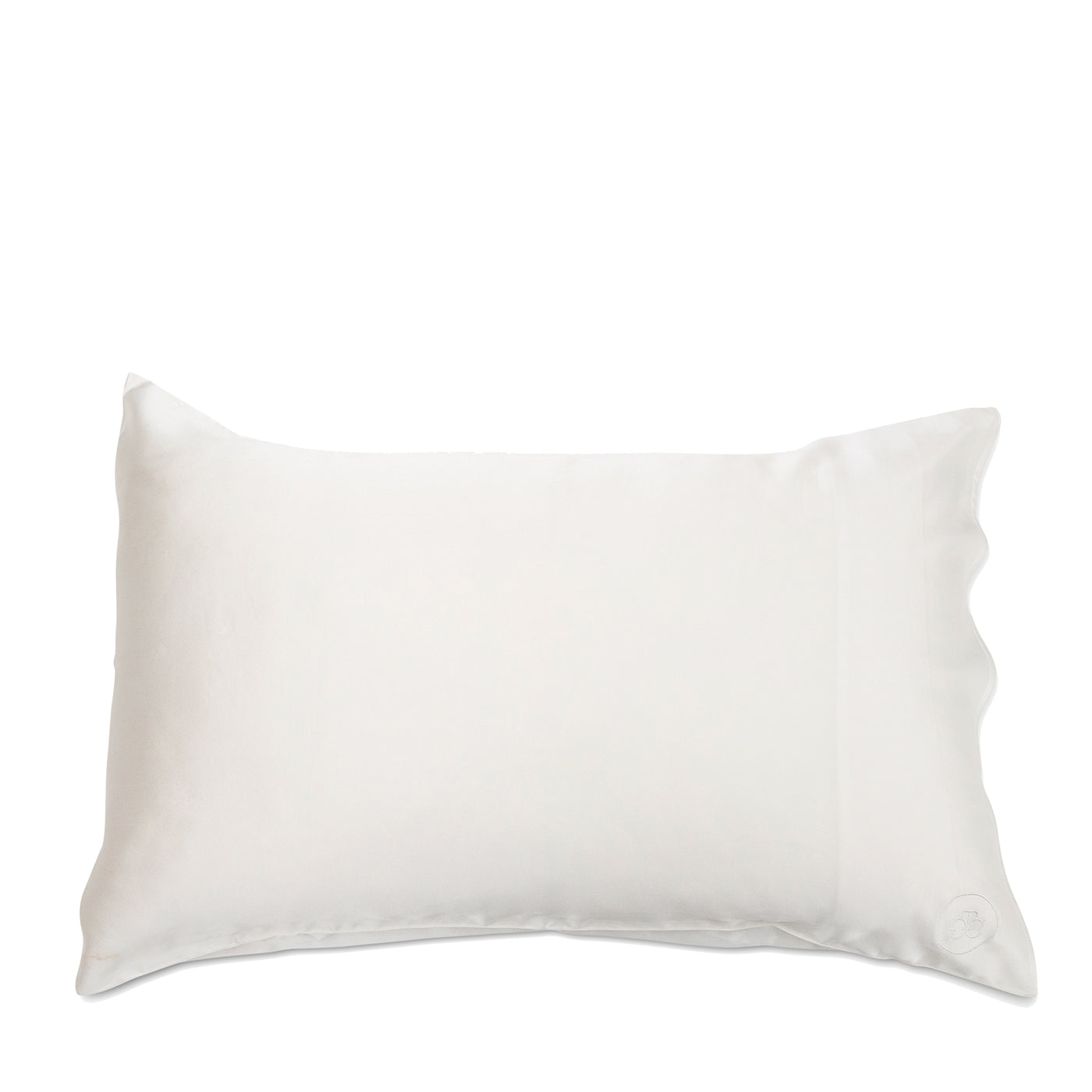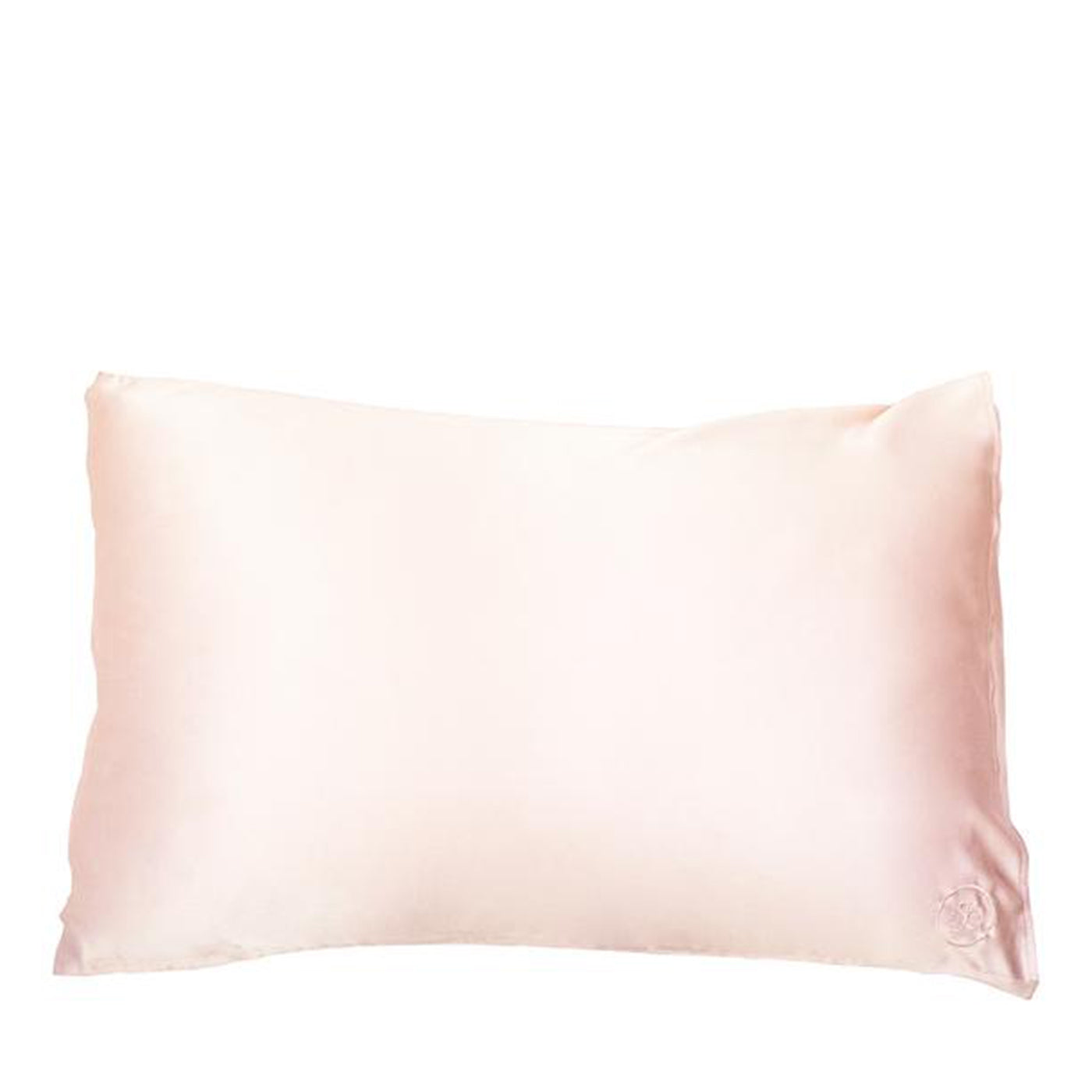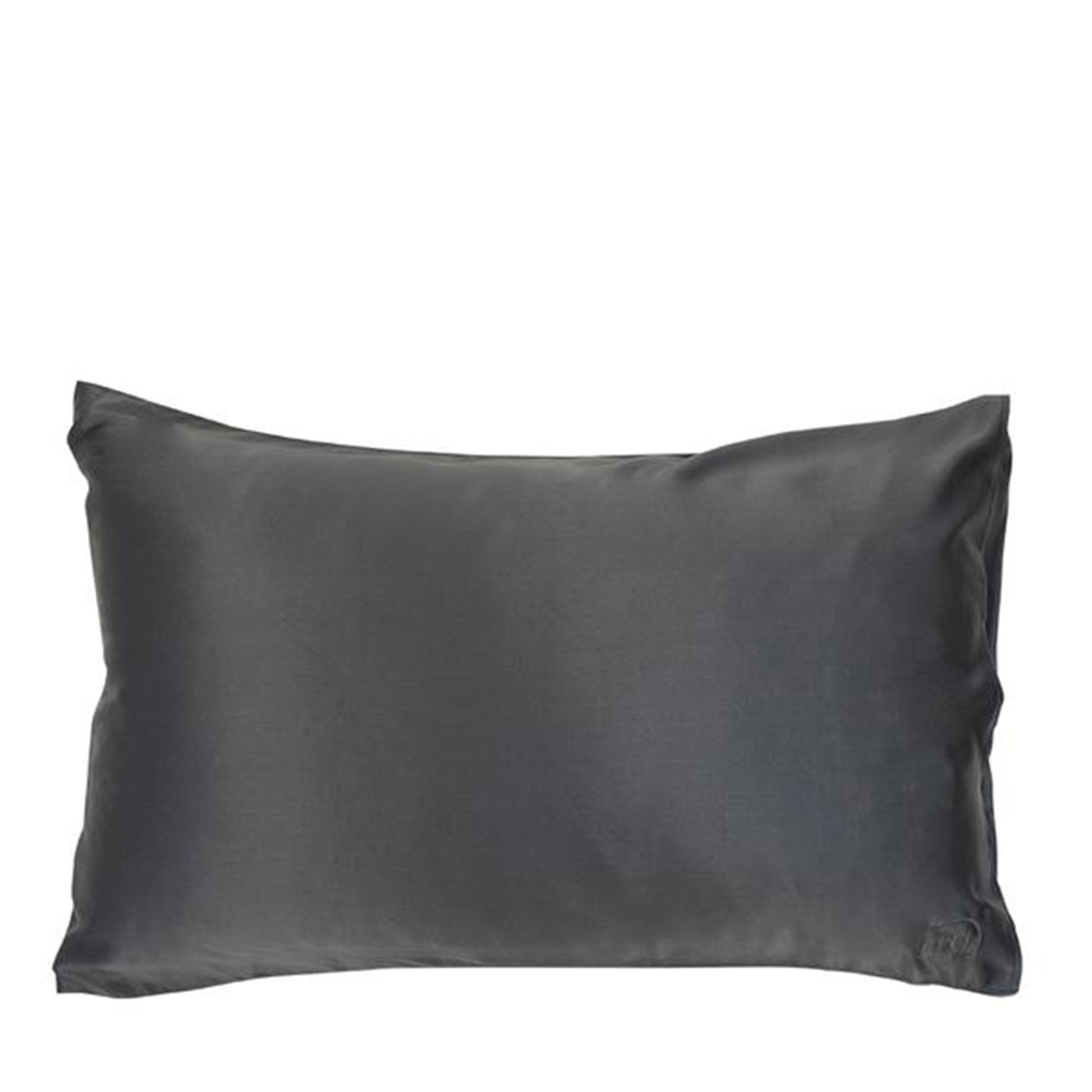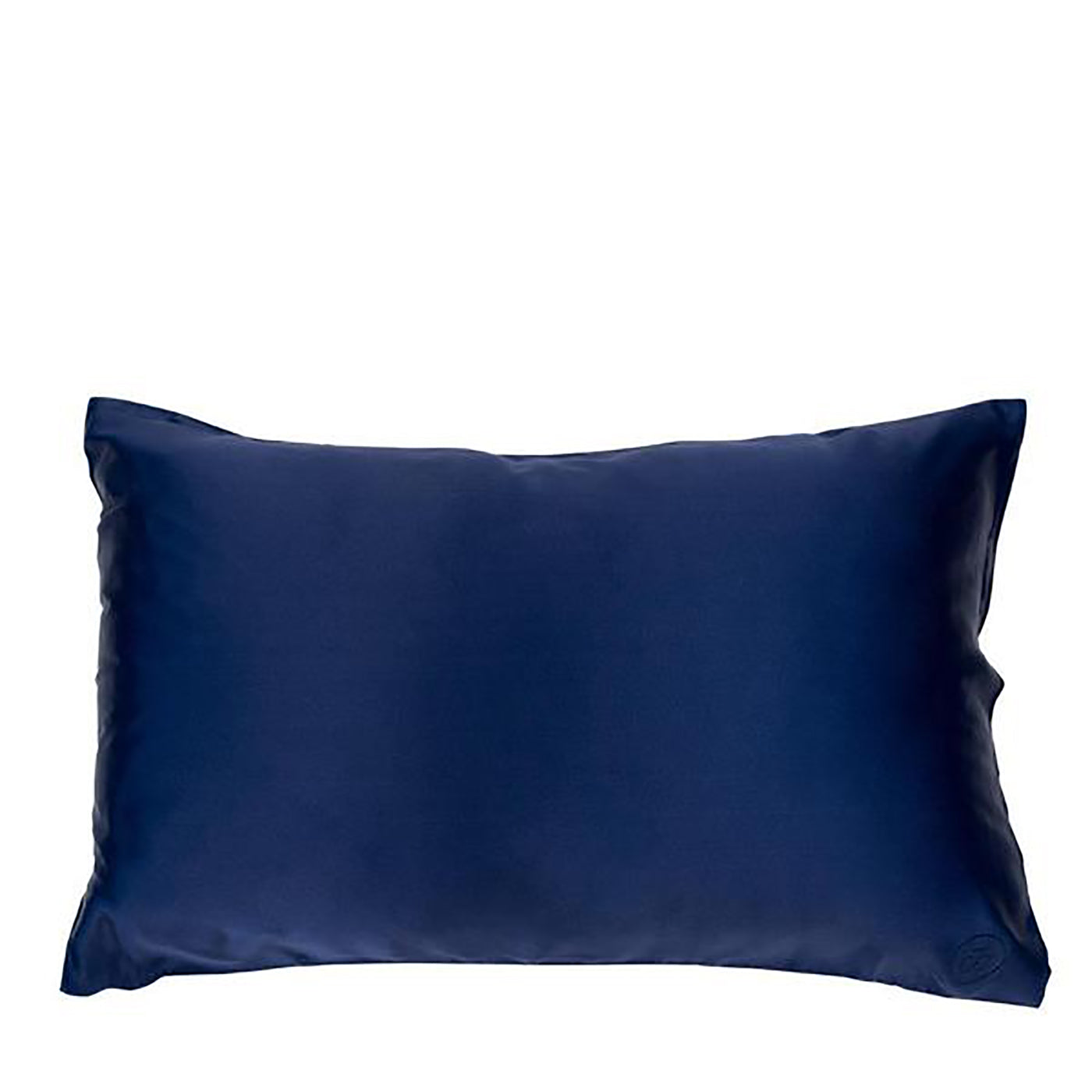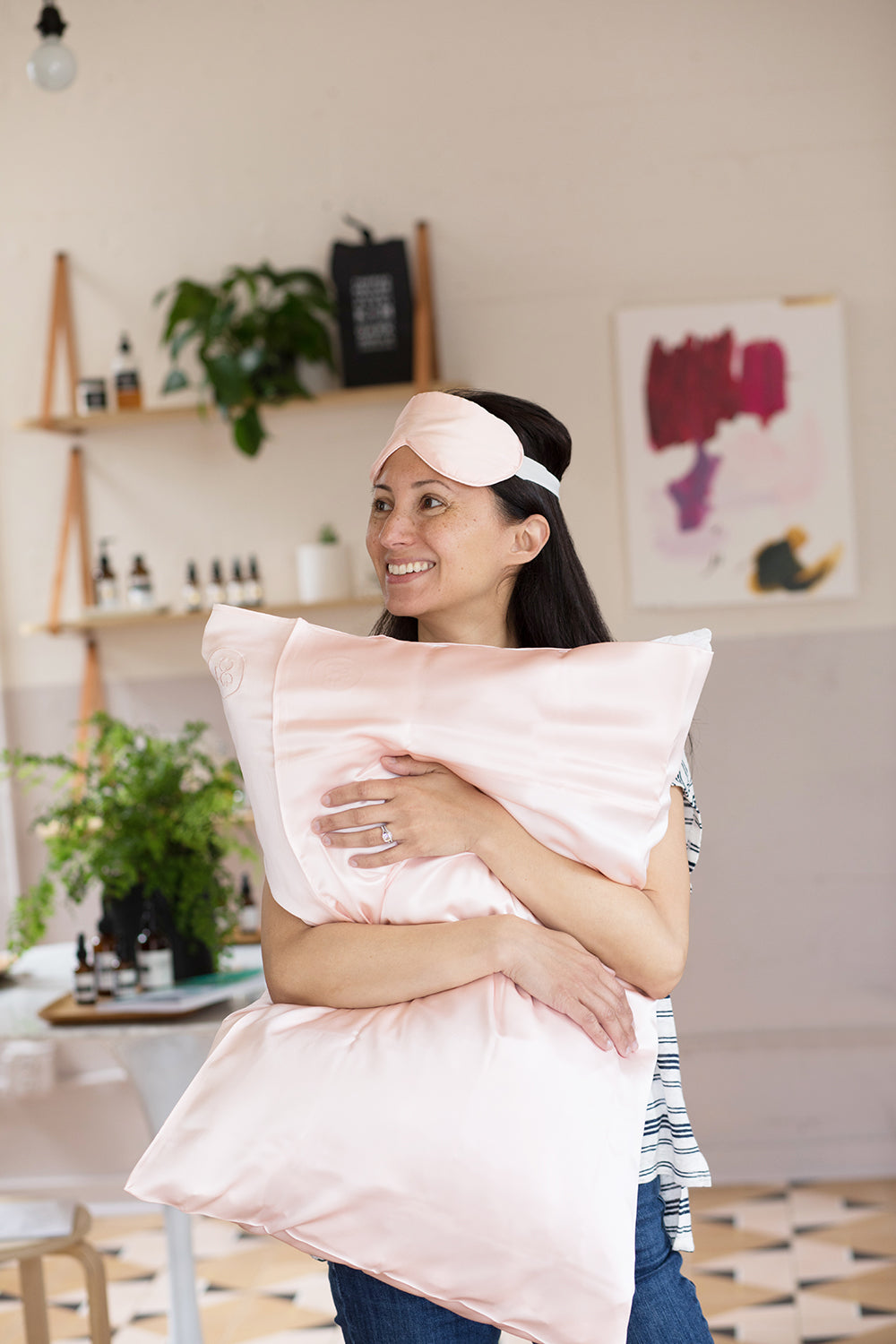 Description
Anti-frizz, anti-face-crease pillowcase made from the highest quality silk available
The Goodnight Co's luxurious Silk Pillowcases were developed by two Australian mums who wanted to make a good night's sleep easier to come by. Made from the highest quality 22 momme mulberry silk — the best on the market, with a 600 thread count — they not only feel incredible, but also boast myriad benefits for hair and skin. 
Silk of this caliber is significantly gentler on hair than cotton: because it creates less friction, it tugs far less on hair, allows blowouts and other styles to last longer, and minimizes frizz. If you wear extensions, get your hair blown out, struggle with frizz or fragile hair, or want your natural curls to live their best lives, this pillowcase is a must. 
It's also great for your skin. Because 22 momme silk is so luxuriously smooth, it dramatically reduces face creases, even for stomach-sleepers. And, while we thought we might be crazy when we felt as though we woke up with better-looking skin, it turns out we're not. (Relief!) The smooth, tight weave of natural silk helps keep moisture in the skin, unlike cotton, which is very absorbent.
And there are extra side benefits: silk is a great temperature regulator — it won't sweat like synthetics — and it's naturally dust mite-resistant and hypoallergenic. The pillowcase is available in four beautiful colors, including navy which we just recently added to our collection.
How to Use
Machine wash cold, delicate cycle. Do not tumble dry (but shhhh, we tried it and it turned out OK as far as we can tell). Definitely do not bleach.
Ingredients
100% mulberry silk, 22 momme (the finest available)
---
All Ingredients
100% mulberry silk, 22 momme (the finest available)
100% mulberry silk, 22 momme (the finest available)
"Holy wow! I am in love with this! I am going to order another for myself, and likely additional ones as gifts because it is such a game changer. My skin is chronically dry and even occasionally rash-y and I've been buying a ton of serums and oils and balms trying to get it to hold moisture, only to slather it on at night and wake up with dry, patchy skin on my cheeks. Did not give it a thought until the company's recent blog/post/newsletter about the pillowcase. Solved my issues in two nights. The stuff I put on my face is actually staying on my face, and my skin is at least as moisturized as it was when I went to bed."
Lauren W.