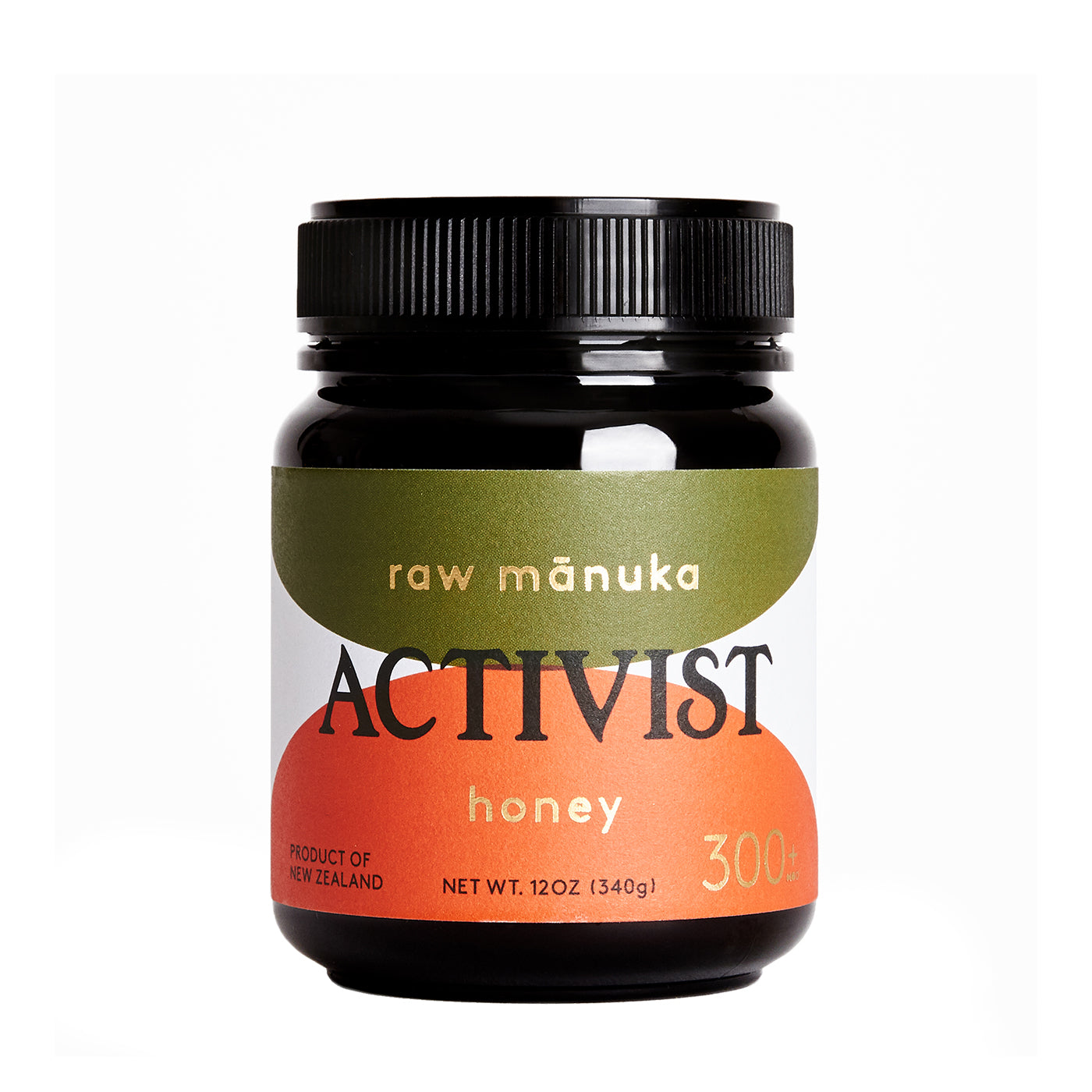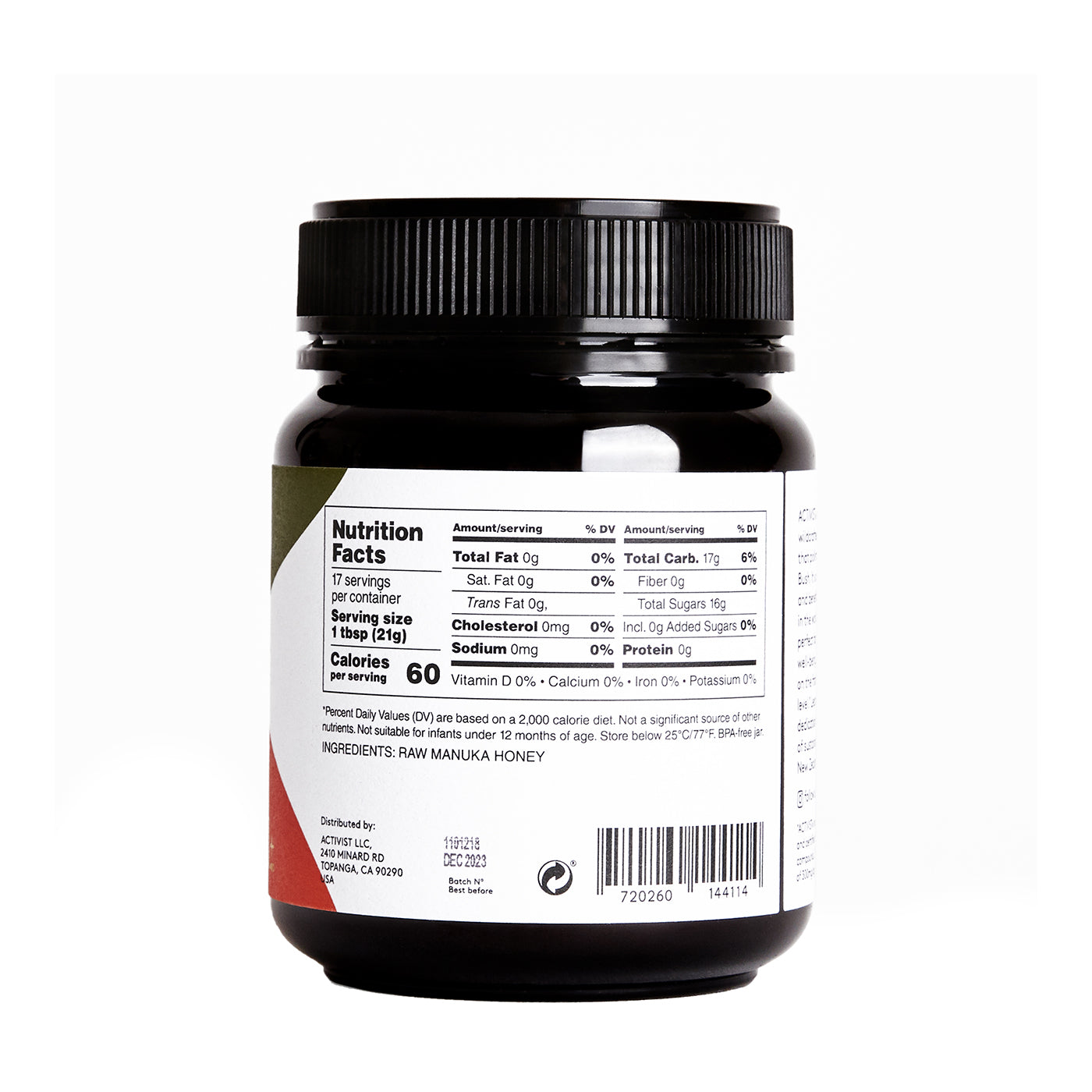 Description
Genuine Manuka honey from New Zealand with antibacterial attributes / 12 oz
Activist Raw Manuka Honey 300+ MGO may not yet be a staple of your breakfast table, but we think it should be. 
Manuka honey comes only from New Zealand, where bees pollinate the native Manuka bush during a very brief seasonal window in the spring and summer. People don't just go wild over it because of its rarity, though. Manuka happens to boast a significantly higher level of beneficial enzymes than regular honey, which lend it anti-inflammatory and antibacterial effects that can address acne and other inflammatory skin conditions and, taken internally, alleviate digestive discomfort and support the immune system.  
Activist's Manuka is unusually potent, as indicated by the MGO scale (which measures the concentration of Manuka's naturally occurring antibacterial compound, methylglyoxal). The 300+ has measurable antibacterial power that makes it the perfect pick for daily immune support. Slather it on your toast, add it to your smoothie, or use it in creator Gabrielle Mirkin's recipe for turmeric tea that you'll find in the Activist spotlight on our blog.
And while you're at it, pick up a container of the super-potent 850+ MGO version, too: it's ideal for treating colds, digestive issues, and inflammatory skin conditions, and it might be our favorite mask for acne-prone, sensitive, fussy skin.
How to Use
Add to smoothies, almond-butter toast, or any other favorite breakfast (or anytime) food
Ingredients
Raw manuka honey, certified 300+ MGO
---
All Ingredients