Activist Raw Manuka honey is in a class of its own. We hadn't spent too much time thinking about honey before spring 2019, to be candid. Then Activist came to us, and everything changed.
We were already familiar with Manuka honey, the antibacterial wonder ingredient from New Zealand that powers acne-fighting products like this moisturizer. And sure, we'd bought Manuka honey from the grocery store before when it was presented to us as an immune booster; it was nice and helped during cold and flu season. But here's the thing: when you try a wonder ingredient, and then you get your hands on what might be the very best, most supercharged version of it out there, your mind enters a completely new dimension and you think, "Oh. OH. This is what all the fuss is about." 
Manuka honey comes only from New Zealand, where bees pollinate the native Manuka bush during a very brief seasonal window in the spring and summer. People don't just go wild over it because of its rarity, though. Manuka happens to boast a significantly higher level of beneficial enzymes than regular honey, which lend it anti-inflammatory and antibacterial effects that can both heal skin topically and, taken internally, alleviate digestive discomfort and support the immune system.  
Activist's Manuka is unusually potent, as indicated by the MGO scale (which measures the concentration of Manuka's naturally occurring antibacterial compound, methylglyoxal). MGO is widely used in the Manuka industry to determine the potency of each batch: the higher the MGO rating, the higher the level of antibacterial activity. Because of this compound, Manuka has been used as a burn treatment and wound dressing with efficacy against even antibiotic-resistant microbes; a treatment for digestive issues and ulcers; a soother of sore throats and early treatment for colds; a healer of acne and eczema; a fighter of Staph infections; and, ironically, as a preventative measure against tooth decay and gingivitis. Yes — this, apparently, is sugar that even your dentist could love.
The 850+ is what you'd parsimoniously dole out to yourself and loved ones to stave off a cold, and it's what you'd apply – a little less parsimoniously — to your face as a soothing, healing, acne-fighting mask. The 300+ is what you'd spread on your toast or add to your smoothie because you find the taste of Activist's honey so incredibly delicious but can't justify slathering the 850+ on your rice cake. (Or maybe you can, in which case, go for it.)
And we wouldn't love a product this much if it didn't come with a beautiful story wrapped around it. Activist was created by two native New Zealanders, Gabrielle Mirkin and Luke Harwood, during their self-imposed sabbaticals from stressful New York careers in fashion and design. They moved back to New Zealand, started making the hippest and most potent Manuka you can imagine, and the rest is history. Gabrielle, Luke, and their adorable son split their time between Topanga, California and the Coromandel Peninsula in New Zealand, where they often go surfing with their beekeepers. 
Side note: we think they'd be fast friends with Robin, Ingrid, and Ellis of MyHavtorn.
Don't you kind of want their life? (It's not just you; they, and their honey, have been gushed about in Vogue and Bon Appetit, among many other publications we adore.) Until that's achievable, try their honey. It's magnificent.
Here are some of Gabrielle's favorite recipes using the 850+ and 300+ honeys.
Activist Manuka Honey 850+ MGO Face Mask
"A face mask is one of the best ways to use our Activist 850+ Manuka honey. This potent honey mask has powerful antibacterial, anti-inflammatory, and healing properties that can beautify, protect, and balance your skin. It helps mitigate acne, dryness, and scarring. Alternatively, you can use Activist 850+ Manuka honey to replace your daily face wash. To do this, simply apply it and rinse the same way as a regular face cleanser."
Ingredients:
1 tsp. Activist manuka honey 850+ MGO
Optional additions:
Cinnamon (to boost circulation)
Spirulina (perfect for sensitive skin)
Matcha (packed with antioxidants)
Rosewater (anti-inflammatory) - try it with Kahina's
Dampen your face lightly with lukewarm water to make application easier. Spread the manuka honey all over your face with clean fingers, and let it sit for a minimum of 20 minutes, up to 1 hour.
Rinse with warm water and pat dry. I even like to leave a little of the manuka honey on my face to soak in overnight.
Apply this mask once or twice per week for best results (or even every day like I do!).
Activist Manuka Honey 300+ Ayurvedic Turmeric Tea (Golden Milk)
Ingredients (Serves 1)
1/2 tsp. organic ground turmeric
1/2 tsp. ashwagandha
1/2 tsp. cinnamon
1/4 tsp. ground ginger
1 pinch ground black pepper
1 tsp. coconut oil
1 tsp. vanilla extract
1 tsp. Activist manuka honey 300+ MGO
1 cup nut milk (I use homemade hemp milk)
Heat all ingredients in a saucepan on low to medium heat, whisking to combine. Blend in your blender for 30 seconds to a minute, to make it frothy. Serve immediately and enjoy every sip!
You May Also like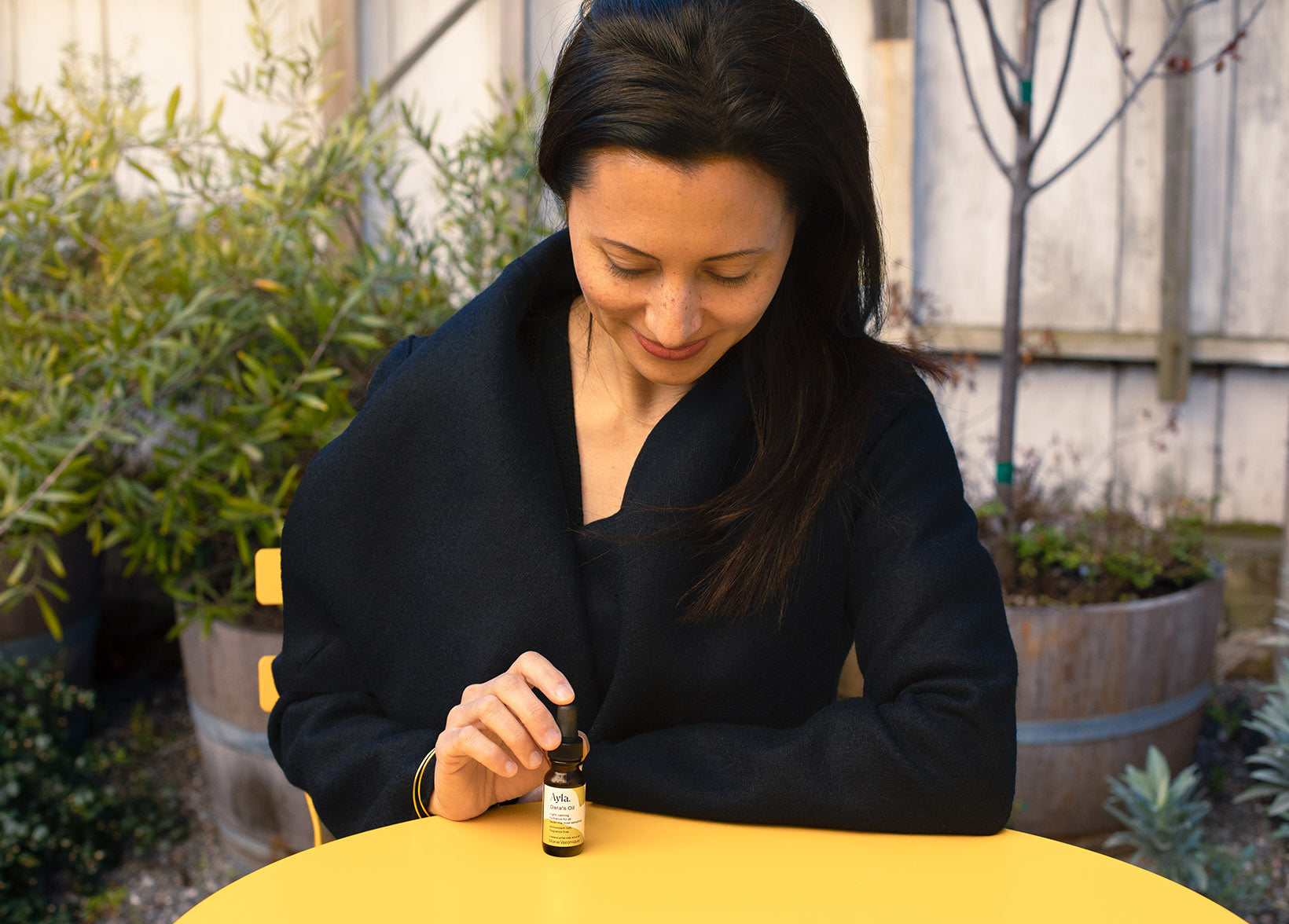 We love Dara's Oil, obviously. But have you wondered why Marie Veronique loves it? We have…so we finally asked her.