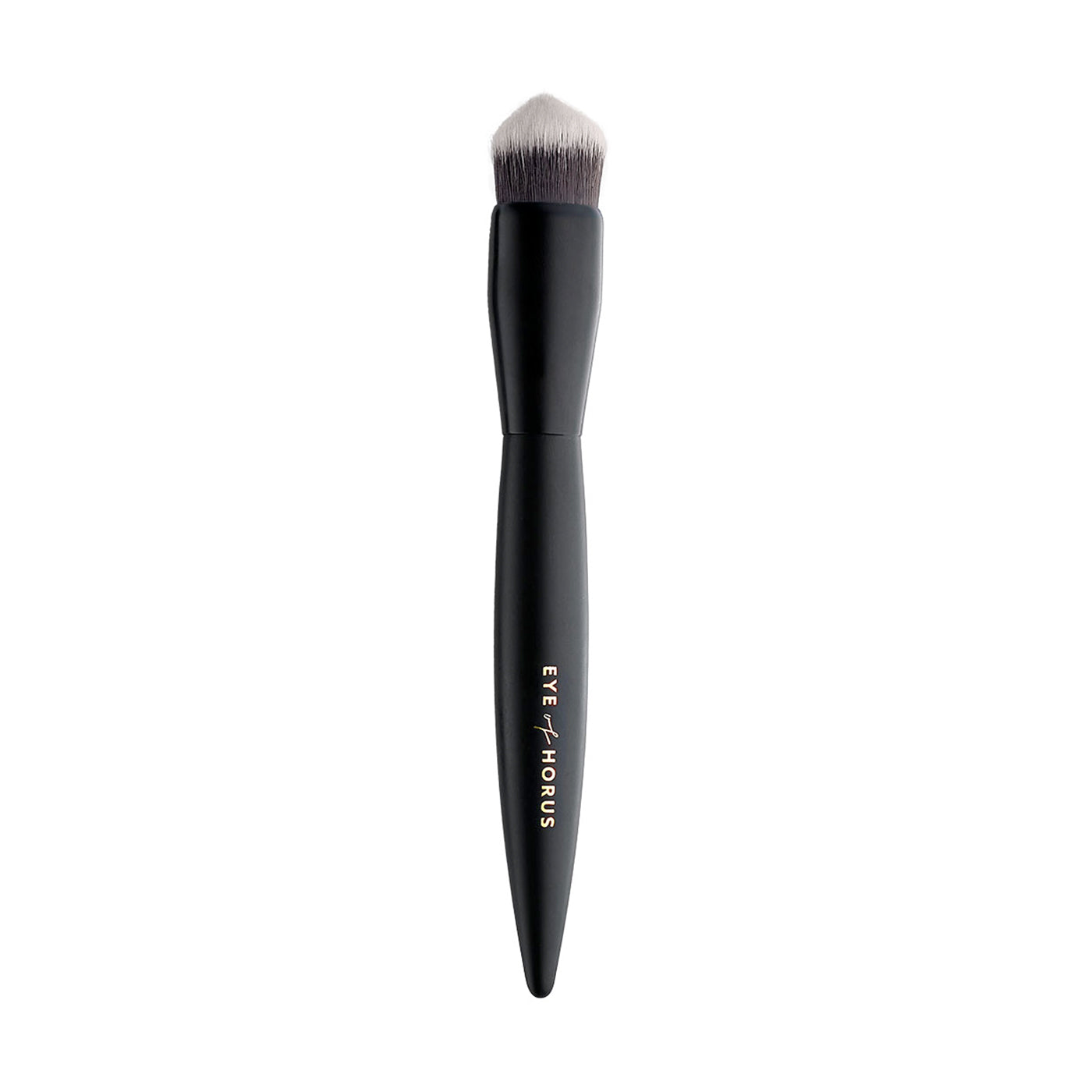 Description
Concealer brush with dense vegan bristles and a tapered tip / 1 brush
Eye of Horus Vegan Concealer Brush is a super-soft brush with vegan, hypoallergenic nylon bristles and an extra long, weighted handle that feels so pleasant to use. This brush allows for precision application and easy blending on all areas of the face and eye area, especially around the eyes and nose; using a brush instead of fingers ensures a concentrated, smooth, flawless finish. And once you try this one, you'll wonder how you went without it for so long.
Our resident makeup artist loves using this brush to smooth the Ritual Skin Foundation Stick on eyelids as a primer for extra-long-lasting looks.
How to Use
Apply concealer or foundation stick to skin and blend with the brush. To clean, gently wash with mild soap and water, then lay flat to dry.
Ingredients
Synthetic vegan and hypoallergenic nylon brush fibers
---
All Ingredients