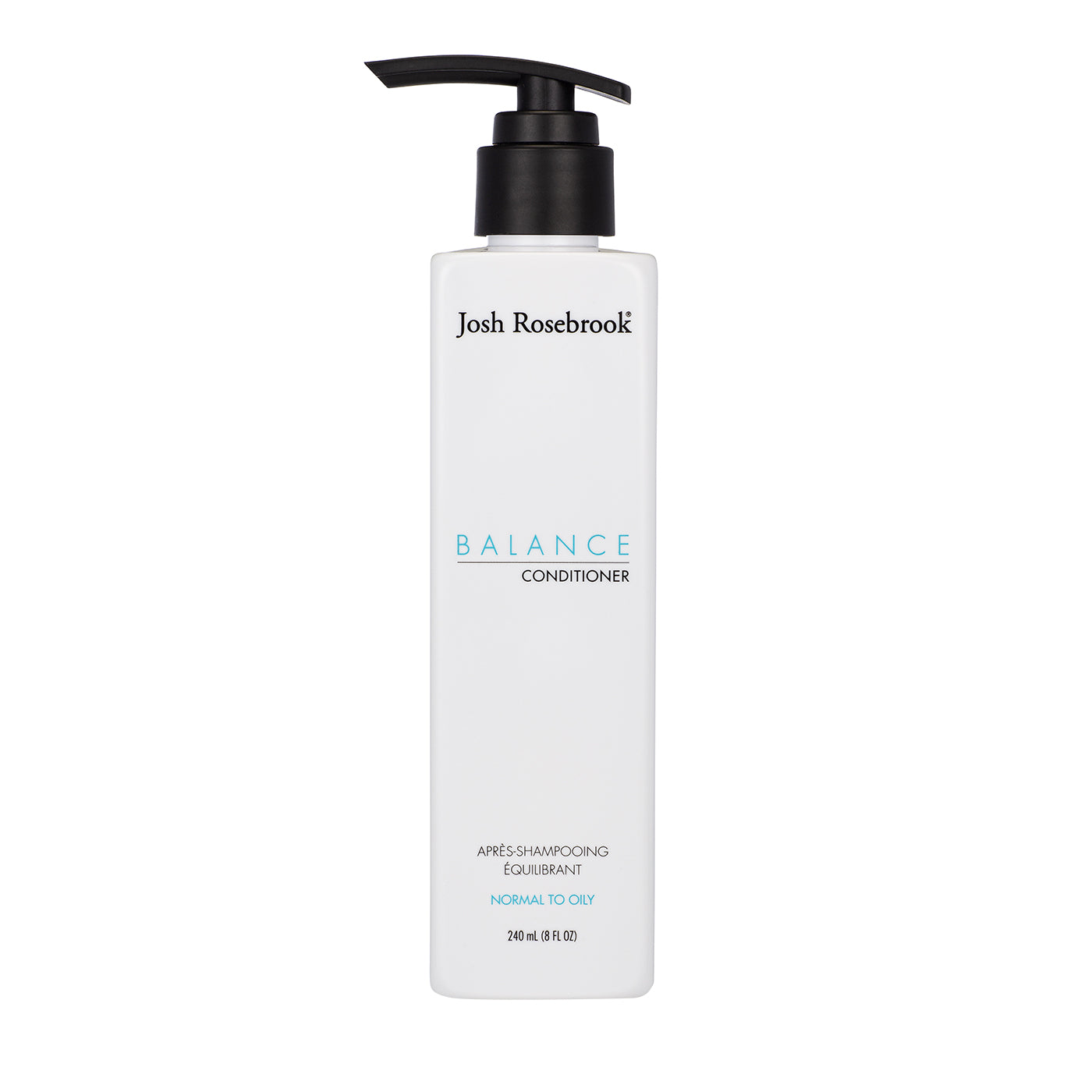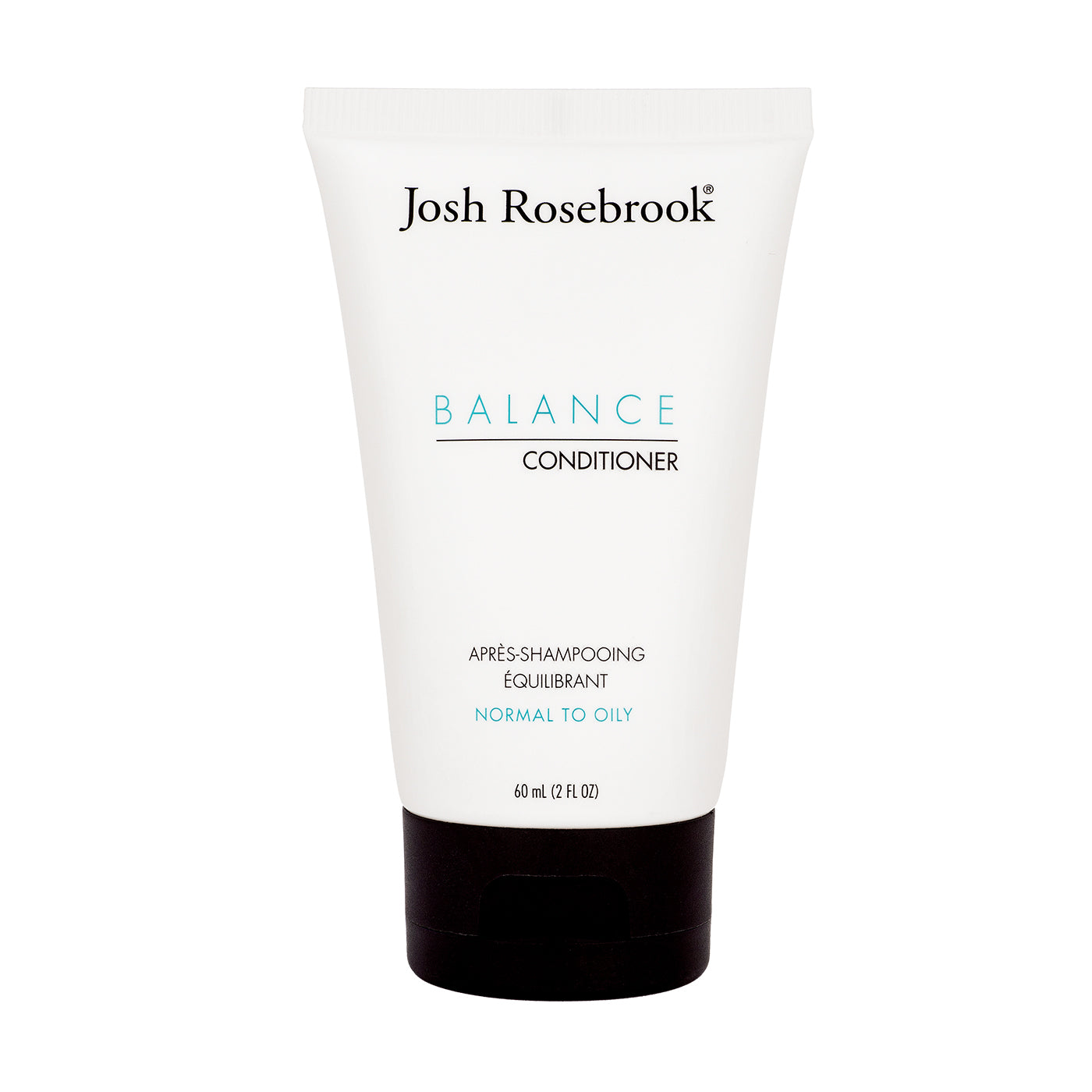 Description
Lightweight, volumizing conditioner / 8 oz full size
Josh Rosebrook Balance Conditioner was developed for all hair types and textures with Balanced to Oily scalp conditions. We love this lightweight conditioner, which is light but creamy and works beautifully on fine, thin hair as well as thicker hair types with low levels of damage or porosity (which require less moisture). It provides hair with softness and shine, but not too much extra moisture or weight.
Our team has enjoyed mixing and matching between Josh Rosebrook's formulas. For example:
- Try the Nourish shampoo with the Balance conditioner when the Nourish shampoo is almost moisturizing enough to forego conditioner, but not quite.
- Try Balance shampoo and conditioner together if you have fine, thin hair: this duo will help it look fuller and more voluminous.
Like the other Josh Rosebrook shampoos and conditioners, it's available in a handy small size, too — great for trial and travel.
How to Use
Use as needed, focusing the product on midshaft to ends of hair. Leave product in 2-4 minutes to penetrate.
Ingredients
- Meadowfoam oil moisturizes and reduces frizz.
- Grape seed oil balances moisture levels and promotes elasticity.
- Aloe calms and soothes, relieving scalp irritation.
---
All Ingredients
*Aloe Vera Leaf Juice, Aqua, *Coconut Oil, *Camelina Oil, *Meadowfoam Seed Oil, *Olive Oil, *Hemp Seed Oil, *Shea Butter, *Vegetable Glycerin, *Rosemary leaf, *Calendula, *Nettle, *Catnip, *Alfalfa, *Rose Hips, *Flax, *Linden flowers, *Peppermint, *Dandelion, *Burdock, *Horsetail, *Sage, *Chamomile, *Ginseng, *Oregano, *Thyme, *Lavender, *Goldenseal, *Cinnamon, *Cayenne, *Guar Gum, §Xanthan Gum, Potassium Sorbate,*Vinegar, †Litsea Cubeba Essential Oil, †Rose Essential oil, †Rosemary Essential Oil, †Orange Essential Oil.

*CERTIFIED ORGANIC

†ORGANIC

‡WILDCRAFTED

§NON-GMO PLANT SOURCED
*Aloe Vera Leaf Juice, Aqua, *Coconut Oil, *Camelina Oil, *Meadowfoam Seed Oil, *Olive Oil, *Hemp...
See All
"I really like this conditioner! You just need a little bit, and it detangles and moisturizes well but it's not heavy at all."
Bradley Crane, our favorite SF hairstylist