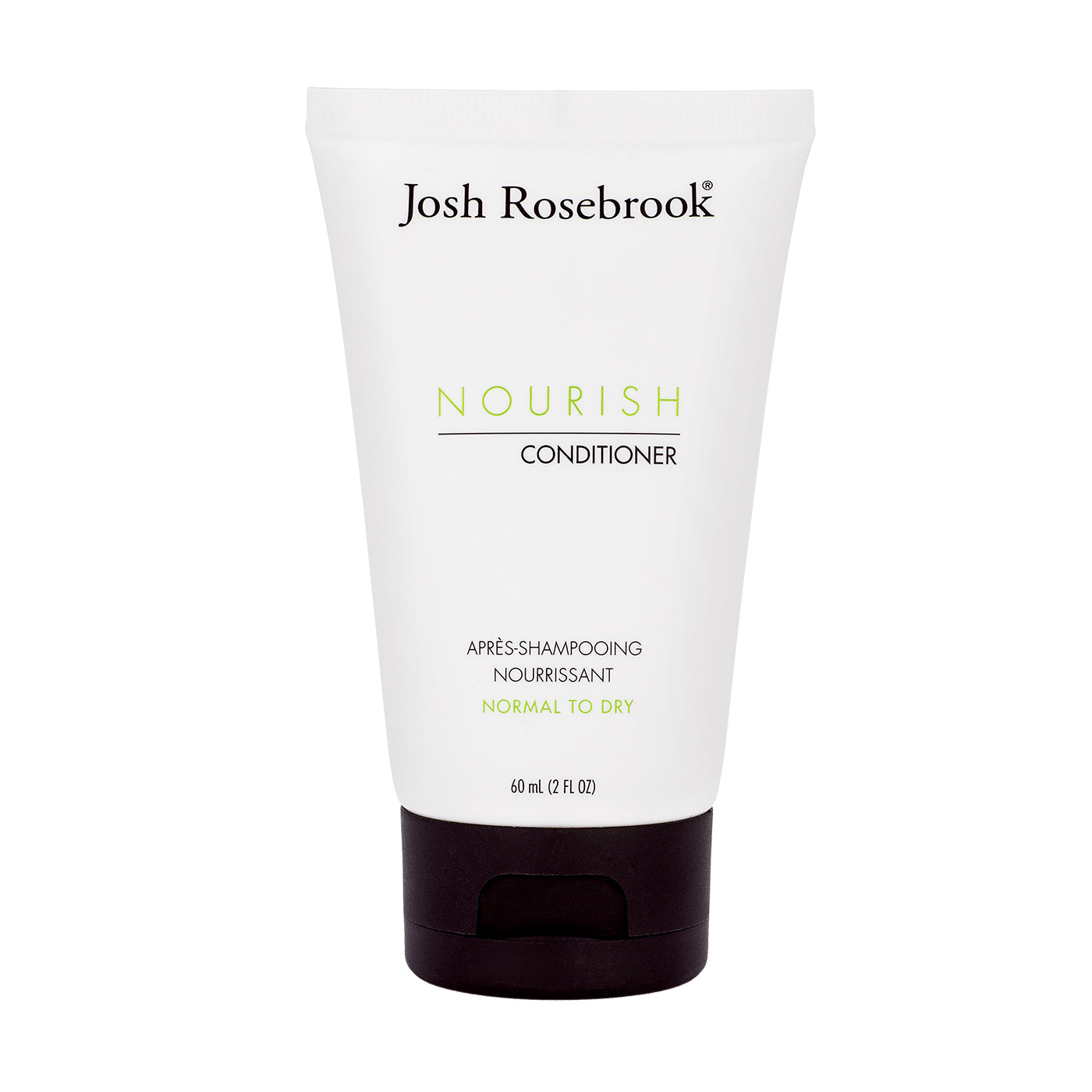 Description
Super-moisturizing conditioner for very dry, damaged hair / 8 oz full size
Nourish is a top conditioning pick for very dry, damaged, and chemically treated hair that doesn't mind a little weight (it's particularly marvelous on coarse and puffy hair). A super-moisturizing blend of camelina, coconut, hemp seed, and olive oils nourish and soften hair, while meadowfoam seed oil helps tame frizz. Shea butter makes for a very creamy, rich formula that can either be rinsed out or partially left in — recommended for very coarse, dry, and damaged hair since it provides deeper conditioning and hair-taming benefits.
Application is really the key to success with Nourish. Short hair only needs a little bit; longer hair should only have Nourish Conditioner applied from mid-shaft to ends. We're telling you: this stuff is deceptively rich.
How to Use
Use as needed. Some hair types will receive enough moisture from the Nourish Shampoo alone and won't need the extra conditioning Nourish Conditioner delivers.
For short hair, use just a small amount.
For longer hair, focus the product on midshaft to ends. Leave in 3-10 minutes, allowing oils to penetrate hair shaft.
When needed, for coarse, dry or damaged hair, a partial rinse of the Nourish Conditioner will retain more moisturizing oils for a deeper conditioning.
Ingredients
- Meadowfoam oil moisturizes and reduces frizz.
- Shea butter softens and adds shine, and adds extra creaminess to the formula.
- Grape seed oil balances moisture levels and promotes elasticity.
---
All Ingredients
*Aloe Vera Leaf Juice, Water, *Camelina Oil, *Coconut Oil, *Meadowfoam Seed Oil, *Olive Oil, *Hemp Seed Oil, *Shea Butter, *Rosemary, *Calendula, *Nettle, *Catnip, *Alfalfa, *Rose Hips, *Flax, *Dandelion, *Linden, *Burdock, *Horsetail, *Sage, *Chamomile, *Ginseng, *Oregano, *Thyme, *Lavender, *Peppermint, *Goldenseal, *Cinnamon, *Cayenne, *Guar Gum, §Xanthan Gum, Potassium Sorbate, *Vinegar, †Lavender Essential Oil, †Orange Essential Oil, †Rosemary Essential Oil, †Ylang Ylang Essential Oil.

*CERTIFIED ORGANIC

†ORGANIC
*Aloe Vera Leaf Juice, Water, *Camelina Oil, *Coconut Oil, *Meadowfoam Seed Oil, *Olive Oil, *Hem...
See All