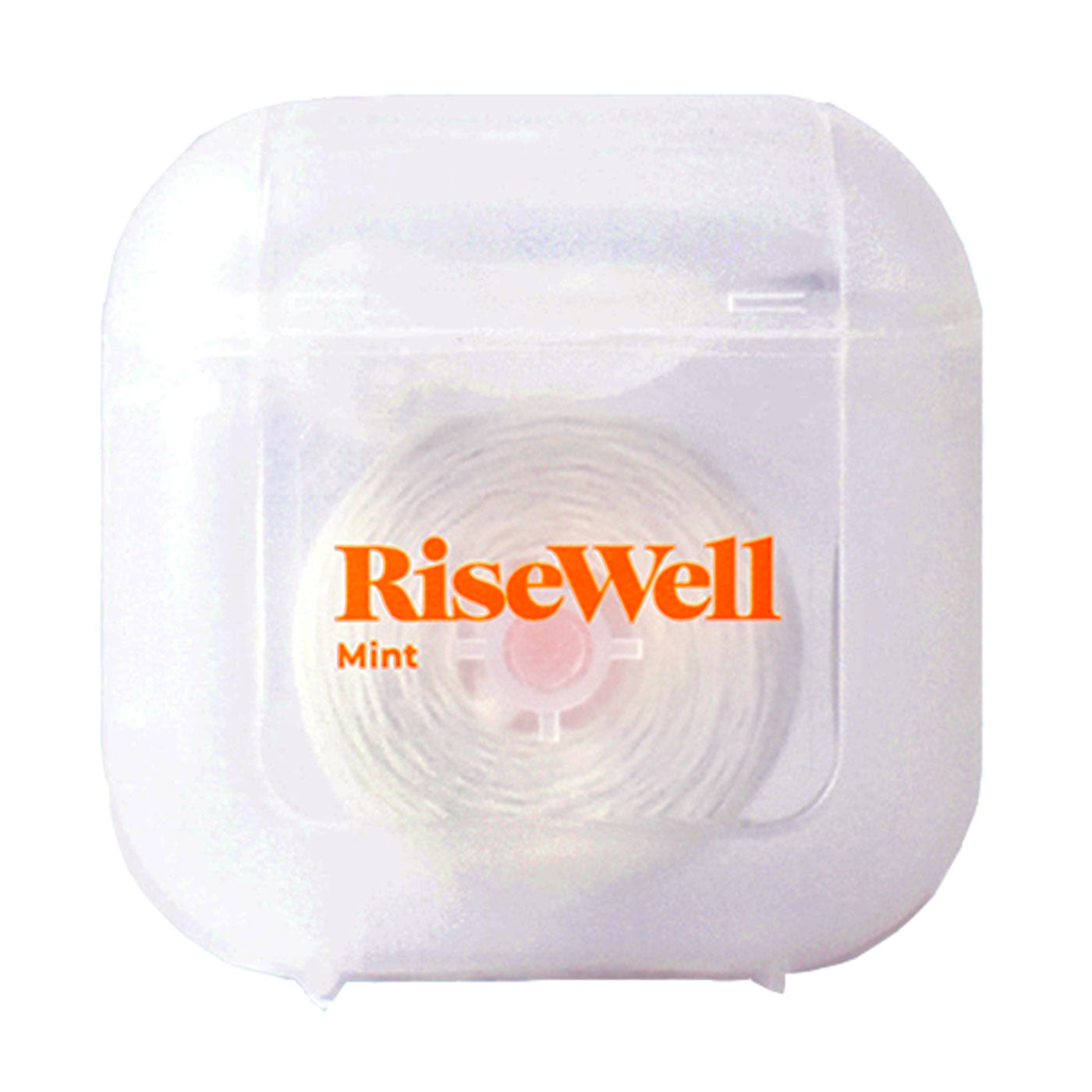 Description
Fluoride-free dental floss / 50 meter roll 
RiseWell Scrubby Floss is an excellent companion to their hydroxyapatite-packed Mineral Toothpaste. This dentist-designed floss is coated with hydroxyapatite crystals, delivering its remineralizing and strengthening benefits to the overlooked spots between your teeth where many cavities start. It's also coated with xylitol to help keep harmful bacteria at bay.
What is equally notable with this vegan floss is what it's free of: namely, petroleum-based wax and artificial flavors that are commonly found in other brands. But most critically, it's also free of PFAS — chemicals frequently found in floss and nonstick products that don't break down in your body or the environment and have adverse health effects.
Not that it needed those things (which makes you wonder why on earth other flosses still do). Scrubby Floss glides between teeth smoothly and comfortably and expands for effective cleaning, hence the "Scrubby" moniker. We're huge fans.
How to Use
Slide floss between teeth - this one expands and contracts to adapt to your teeth, and delivers hydroxyapatite (HA) and xylitol to the areas unreachable by brushing. Remember to floss the back molars!
Ingredients
- Hydroxyapatite: The same mineral that makes up our teeth and bones, HA remineralizes your teeth the way your body does naturally
- Xylitol: Starves harmful bacteria of their food source, thereby reducing their ability to produce the acids that lead to cavities
---
All Ingredients
Vegan Wax, Hydroxyapatite, Mentha Viridis (Spearment Oil), Xylitol, Stevia, Polyester Filament
Vegan Wax, Hydroxyapatite, Mentha Viridis (Spearment Oil), Xylitol, Stevia, Polyester Filament