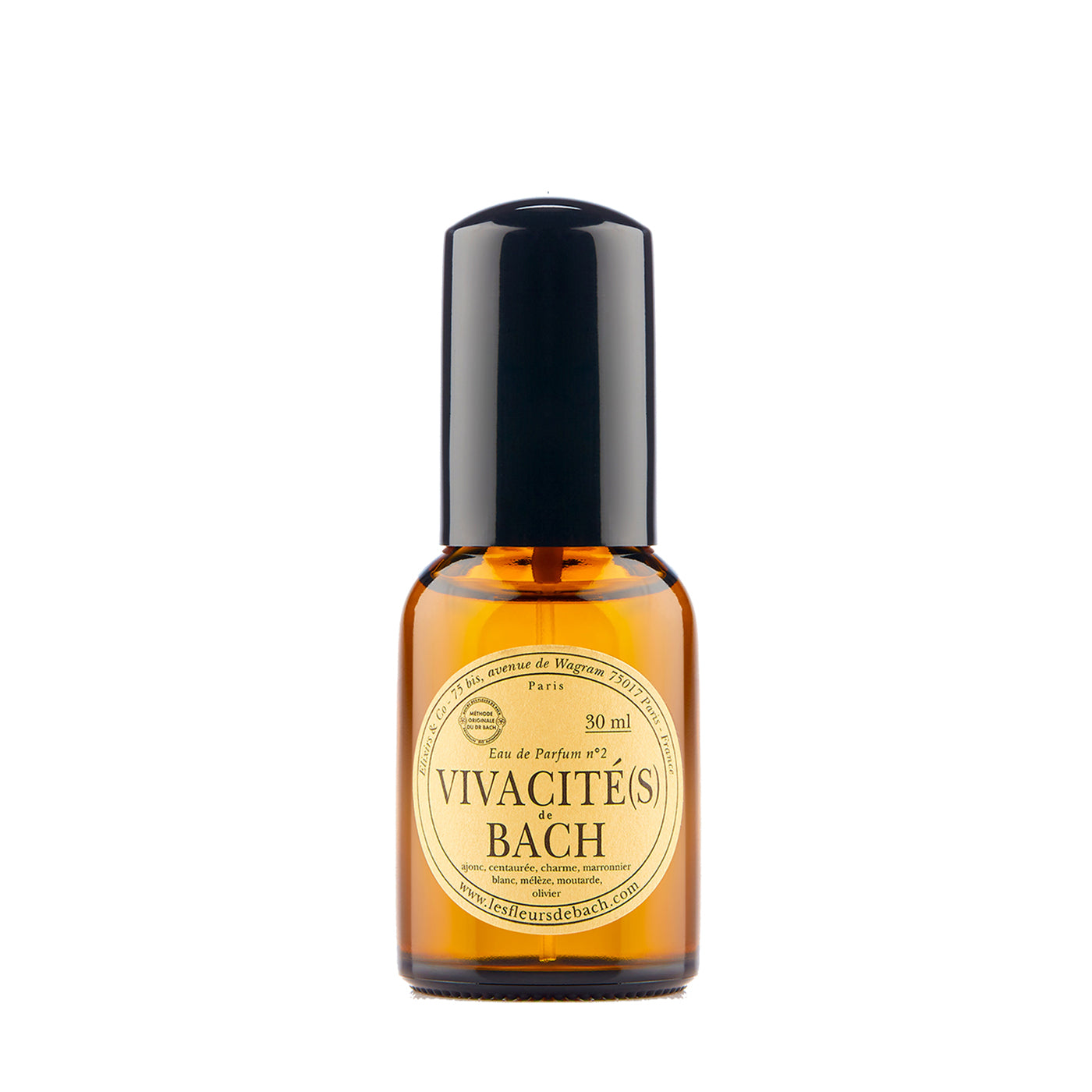 Description
Woody-spicy, yet cheerful and invigorating fragrance designed to bring a sense of positivity to both body and mind  / 1 oz
Les Fleurs de Bach is a small company, based in Paris, that is devoted to the preparation of the most effective Bach flower essences in the world. (You can read about their exacting methods on our blog, and check out our Instagram Stories to see their founder, Gérard, looking for wildflowers in remote corners of the French Alps with Dara.)
Like us, they believe in the power of Bach flowers to encourage our emotions towards a sense of positivity and optimism; also like us, they believe in meeting people where they are. So, even if you don't take Bach flower elixirs, Les Fleurs de Bach has found ways to work them into our daily routines — and their delightful, accessible fragrances might be among our favorite ways to do so. Few can compete with France where fragrance is concerned, and we think these Parisians have found the perfect balance between wellness and elegance with their scents.
Vivacités, a favorite with the brand's male customers, is intended to transform inner feelings with positive energy, bringing well-being to both body and mind. Like Présences, Vivacités is offered in eau de parfum form, with a slightly higher concentration of fragrance that stays with you for longer than it would in an eau de toilette. 
Vivacités is a woody-spicy, yet cheerful and invigorating fragrance. The team at Les Fleurs de Bach tells us that the notes of entaurea cyanus and sandalwood were chosen to instill a sense of joy, clarity, and vitality; Bach flower essences of Gorse, Centaury, Hornbeam, White Chestnut, Larch, Mustard, and Olive work with the fragrance to encourage a sense of confidence and self-assurance, stimulating both "an enterprising mind and an incentive to commitment." To learn more about what each essence is known for, check out "Key Ingredients."
If you'd like to smell the fragrance first, visit us at our SF studio or request a blotter sample in your notes at checkout.
How to Use
Spray over body, focusing on pulse points.
Ingredients
Organic Bach flower essences for the following specific situations:
- Gorse is for those who have decided that they are in an entirely hopeless situation: it encourages the hope, optimism, and faith we need to try again or keep going.
- Centaury is the remedy for those who have a hard time saying no to others and give of themselves too freely, resulting in stress, exhaustion, or suffering.
- Hornbeam is the remedy for mental fatigue and a sense of emotional staleness. It's particularly helpful for those who wake up in a morning funk just thinking about the daily grind ahead.
- White Chestnut is the remedy for spinning thoughts that we can't switch off or pull away from.
- Larch is the remedy for those for whom a sense of inadequacy or self-doubt undermines the attempts at specific goals.
- Mustard is the remedy for those who fall into a funk suddenly, and for no apparent reason: "I should be happy, but I'm not, and I don't know why."
- Olive is a restorative tonic after a long period of stress, strain, or illness. It addresses total exhaustion on all levels: physical, mental, emotional, and spiritual.
---
All Ingredients
Alcohol Denat**, Parfum (fragrance), Aqua (Water), Limonene, Linalool, Citral, Ulex Europaeus (Gorse) flower extract*, Centaurium Erythraea (Centaury) flower extract*, Carpinus Betulus (Hornbeam) flower extract*, Aesculus Hippocastanum (White Chestnut) bud/flower extract*, Larix Decidua (Larch) flower extract*, Sinapis Arvensis (Mustard) flower extract*, Olea Europaea (Olive) flower extract*.

*Organic
**Made from organic ingredients (Ecocert)
Alcohol Denat**, Parfum (fragrance), Aqua (Water), Limonene, Linalool, Citral, Ulex Europaeus (Go...
See All