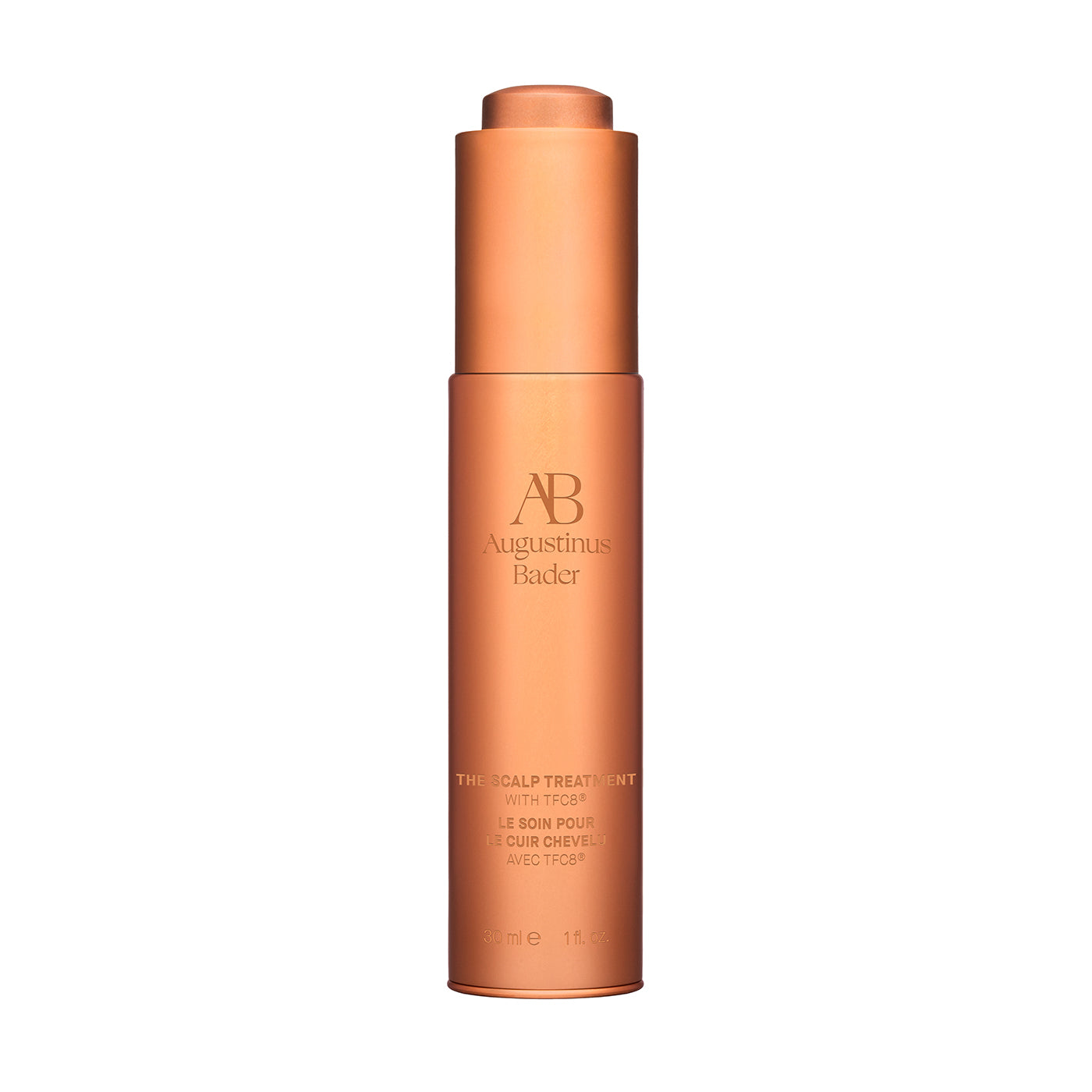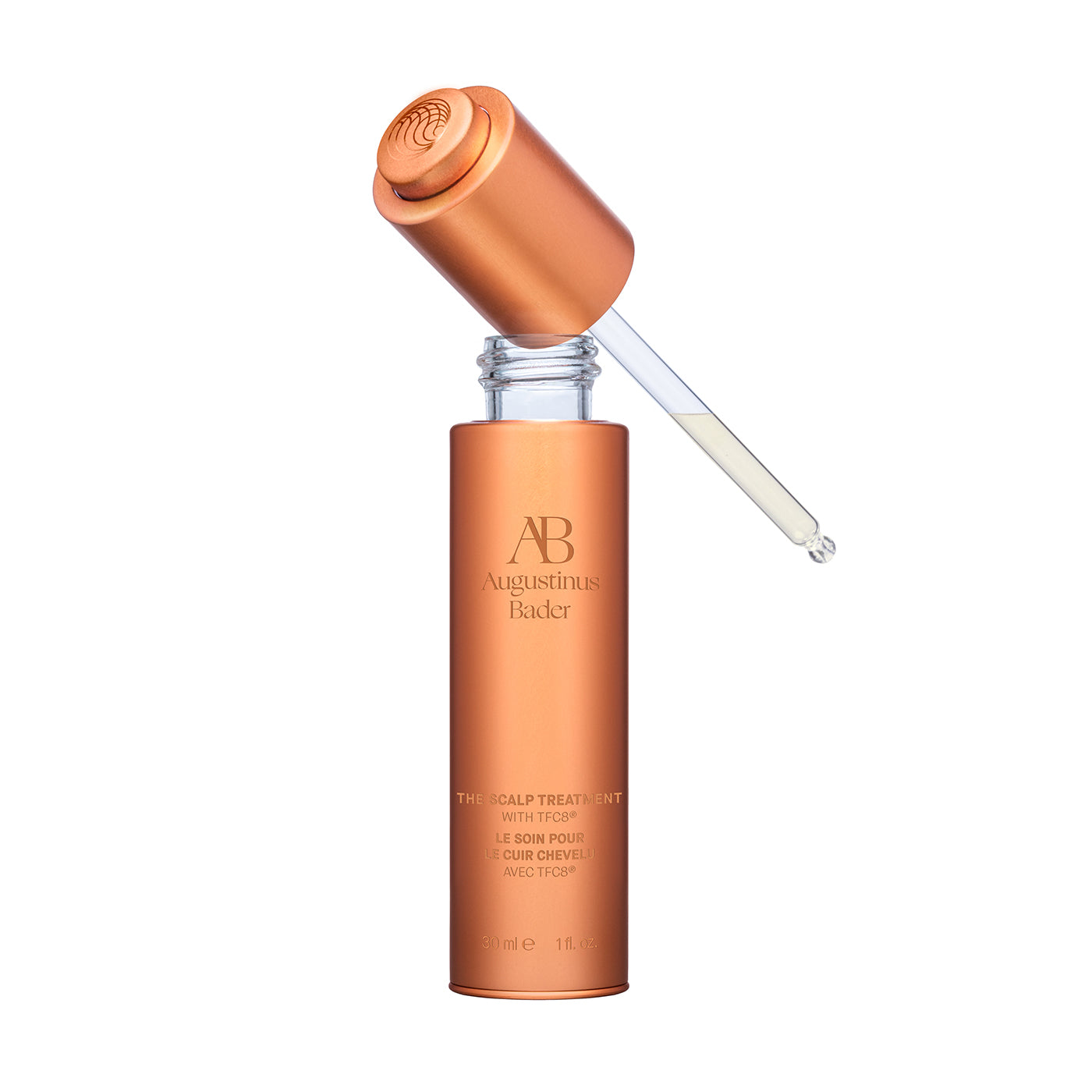 Description
Innovative serum to help reduce hair shedding, stimulate hair growth, and rejuvenate the scalp for healthier hair  / 1 oz
Augustinus Bader The Scalp Treatment is probably the product in Bader's haircare range that we were most excited about, and after testing it out, we can confirm that it's up there (probably right next to The Shampoo and The Conditioner, which we also adore, with the Leave-In Hair Treatment very close behind — they're all great).
What we love most about this one is how targeted it is to the improvement of scalp health. It delivers all of its goodies — the revered TFC8, along with plant extracts and essential minerals specifically chosen to boost healthy hair growth — right where they're needed, soothing the scalp in the process. During times of stress in particular, scalps can get sensitive, itchy, and/or irritated, and this formula recognizes that without soothing and hydrating a grumpy scalp, you can't get to work on deeper improvement.
And it delivers: it's clinically shown to reduce hair follicle clog by 96% and increase hair count by 22% over 12 weeks, across a variety of hair and scalp types. It's also proven to increase scalp hydration and smoothness by 325% (overachiever), and you'll even see the improvement in your hair itself: Bader's clinical tests showed that The Scalp Treatment increases hair shaft thickness by 370% and hair strength by 105%.
So if you notice a clear improvement, as we did, know that it's not just you. This supercharged serum is the business. It not only works, it's far more luxurious — and gentle — than those slightly alarming hair-growth-stimulating foams out there.
How to Use
Apply directly to clean, damp scalp in sections from the hairline to the crown of the head, focusing on problem areas. Gently massage into the scalp. Leave in and allow to dry naturally, or blow-dry and style as usual.
Ingredients
- TFC8 helps nourish nourish and support healthy hair at the root.
- Hazel leaf extract is known to promote healthy blood flow to the scalp. Stimulates new hair growth by helping to initiate the synthesis of ATP, which drives energy in living cells.
- Watercress and Indian Cress help stimulate and prolong hair growth as well as supporting keratin production for improved hair structure.
- L-Arginine is an amino acid (and one of the largest components of keratin) that smooths and refreshes hair and scalp.
- Magnesium, zinc, and copper help energize the skin cells and tissues of the scalp, promoting regrowth and repair within the hair follicle.
- Bamboo extract improves moisture retention and helps soothe and improve blood circulation in the scalp.
---
All Ingredients
Aqua/Water/Eau, Glycerin, Pentylene Glycol, Erythritol, Panthenol, Citric Acid, Arginine, Caesalpinia Spinosa Gum, Saccharide Isomerate, Potassium Sorbate, Sodium Benzoate, Mentha Piperita (Peppermint) Leaf Water, Maltodextrin, Hydrolyzed Wheat Protein, Niacinamide, Magnesium Aspartate, Zinc Gluconate, Corylus Avellana Leaf Extract, Lepidium Meyenii Root Extract, Acetyl Tyrosine, Adenosine, Helianthus Annuus (Sunflower) Seed Oil, Lysine, Ornithine, Panax Ginseng Root Extract, Proline, Tocopherol, Xanthan Gum, Melia Azadirachta Leaf Extract, Nasturtium Officinale Extract, Tropaeolum Majus Extract, Levulinic Acid, Copper Gluconate, Sodium Hydroxide, Rosmarinus Officinalis (Rosemary) Leaf Extract, Sodium Citrate, Sorbic Acid, Brassica Alba Seed Extract, Hydrogenated Lecithin, Oligopeptide-177, Oligopeptide-6, Sodium Chloride, Bambusa Arundinacea Stem Extract, Hippophae Rhamnoides Fruit Extract.
Aqua/Water/Eau, Glycerin, Pentylene Glycol, Erythritol, Panthenol, Citric Acid, Arginine, Caesalp...
See All