Every year, we look forward to the harvest update from Robin and Ingrid at the MyHavtorn farm in Bollebygd, Sweden. Read their latest news below, and to learn more about the harvest in general (it's fascinating!), check out this interview with Robin.
***
Hi again from Bollebygd Valley:
It's been an annual tradition to share an update from Bollebygd and our farm, and no one is more excited about that than us!
As it has been for everyone else, 2020 has been very unusual here with an unpredictable virus, social distancing, and school closures. But for us, it's also been a time of joy and a lot of love, since we got a new family member in March: our little Vince is 5 months old now.
As it is for many small businesses, this a challenging time to be operating in the usual way. We are blessed to live in the countryside; we can stay away from crowded environments, and it inspires us to spend a lot of time outside, filling our body, mind, and soul with all what nature offers. We believe in the power of mindset: surrounding yourself with nature, beauty, and gratitude raises your vibration and more easily allows you to bring the beauty you see around yourself into your own being. We really hope you can get a sense of that in our organic products as well.
After one of the coldest summers in memory, we finally got the warmth and sun we crave (our Sea Buckthorn trees love this). Since this summery weather was delayed, harvest time is a few weeks later than usual. But we can already feel the outstanding taste of the berries, which is an indicator that they are packed with nourishing vitamins. This year, the Swedish forests are exceptionally rich in wild blueberries, so it's been a perfect time to pick them at their highest potency and fill up the freezer.
The farm is calling us, so bye for now — but stay tuned for some exciting product news this fall/winter. 
//Ingrid & Robin
***
We love these guys! To learn more about the harvest season and how the berries they pick turn into the marvelous products you use on your face, check out our interview with Robin here. And to shop their products, click here.
You May Also like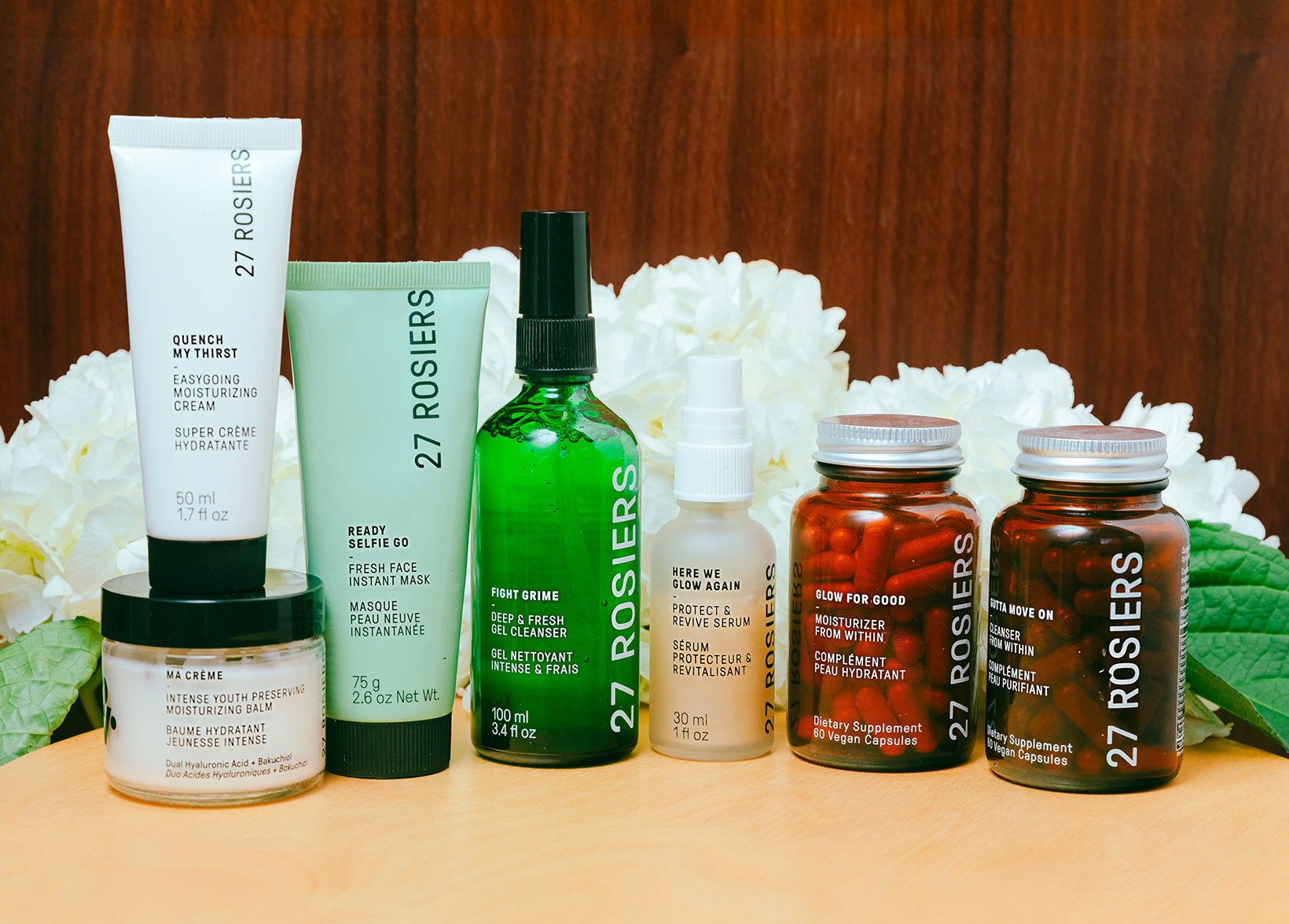 Why have beauty supplements been so popular in France for so long? For a Parisian perspective, we spoke with Kevin, the co-founder of 27 Rosiers.