A guest post by formulator Dr. Pedro Catalá
Dr. Pedro Catalá— founder and formulator of TWELVE Beauty — is one of the most thoroughly trained founder-formulators we know; he holds a pharmacy degree, a Master's degree in Botany, and a PhD in Natural Product Formulation. As one beauty editor put it, "What Pedro doesn't know about natural product formulation isn't worth knowing."
In this guest post, Pedro describes the benefits of rose and oat extracts in skincare — and why he chose to use both in the product he made just for us, Dara's Water.
***
OAT EXTRACT FOR SKIN
Also known as Avena Sativa, oats have a surprisingly lengthy history (over 4000 years) in the treatment of skin concerns. This ingredient is still considered a skincare hero today, especially for sensitive, reactive skin. Oat extract is made from rolled oat kernels, which are then macerated with a solvent (typically, glycerin) and water.
Oat extract has an excellent skin-safety record — it is gentle, natural, and well-tolerated by most skin types — and so many benefits that it seemed to be the perfect fit for Dara's Water in that it could do a lot of work in this formula:
Hydration for dry and dehydrated skin
They help retain valuable water needed to keep our skin healthy and hydrated. Oats contain phospholipids, a natural component of our skin cell walls, as well as a carbohydrate called oat β-glucan that, from a chemical point of view, is akin to hyaluronic acid and behaves in a similar way too.
Barrier protection and repair for sensitive skin
Oat extract possesses skin-barrier-repairing Omega 5 and 6 fatty acids. And, during the extraction process, the mucilage obtained works wonders on sunburn. It's very fast-acting, bringing instant relief to irritated skin; it boasts added antiviral and antifungal activity, too.
Collagen & free radical protection
Oat extract is also bursting with sterols, which help with collagen protection and synthesis. And it packs a powerful antioxidant punch, namely Vitamin E, to help protect skin against free radical damage.
What's more, the extract that we've chosen to include is made-to-order just for us, meaning it contains no added preservatives at all. It's as skin-kind as can be.
ROSE EXTRACT FOR SKIN
Rose, also known as the "Queen of Flowers," is a botanical skincare ingredient that has been used for even longer than oat extract (about 5000 years). Ancient Egyptians would not only boil down roses to make healing salves, but also infuse rose scent in their oils to cleanse and protect their skin.
Galen of Pergamon, a Roman physician, was inspired by the earlier medical knowledge of the Greek, Dioscorides, to create the first cold cream prototype, which contained rose water, beeswax, and either almond or olive oil. The resulting ointment was so successful at remedying a variety of skin complaints that Galenus Cold Cream or Galen's Cerate is still popular today.
But it wasn't just the Ancient Egyptians, Greeks, Romans, and Persians (credited for perfecting steam distillation and initiating the commercial cultivation of roses) who were in love with the fantastic skin-benefits of rose extract, nor were its uses confined to just skin remedies. Virtually everyone in Medieval Europe was using rose water to either cleanse their hands or mix with lead powder to create a sort of precursor to liquid foundation, as pale skin was very stylish at the time.
Thanks to the popularity and long history of rose in skincare formulas, we currently have access to research undertaken throughout history, providing in depth information regarding its safety and long-term effects. This is one of the key factors as to why rose extract has remained a steadfast beauty stalwart.
Another point in its favor is the vast array of sub-species available, most of which offer amazing skin benefits. So, which rose extract should you choose? The key lies in the name…
Rosa damascena: Rich in antioxidants, this extract is highly recommended for stressed, tired and uneven skin.
Rosa canina: Boasting a hefty dose of vitamin E and its derivatives, this extract helps to heal burned skin, stretch marks and in some cases, even eczema. 
Rosa centifolia: Very aromatic, this is often infused in formulas for "that gorgeous smell" that keeps us going back for more.
Rosa gallica: With a composition high in polyphenols (over 20%) and flavonoids, this extract is a great choice to prevent and improve dark circles under the eyes and even to relieve tired legs.
Rosa multiflora: Very soothing, known to be used in products for treating acne or blemish-prone skin.
Rosa damascena, or Damask Rose, is one of the hero ingredients of Dara's Water, our new non-micellar cleansing water. We use a super high (yet skin-friendly) concentration of 20% organic rose water, freshly distilled exclusively for us, to help naturally regulate out-of-balance sebum production and instantly calm reactive skin. It's no wonder Dara's Water has been such a hit with all the sensitive souls out there!
- Pedro
You May Also like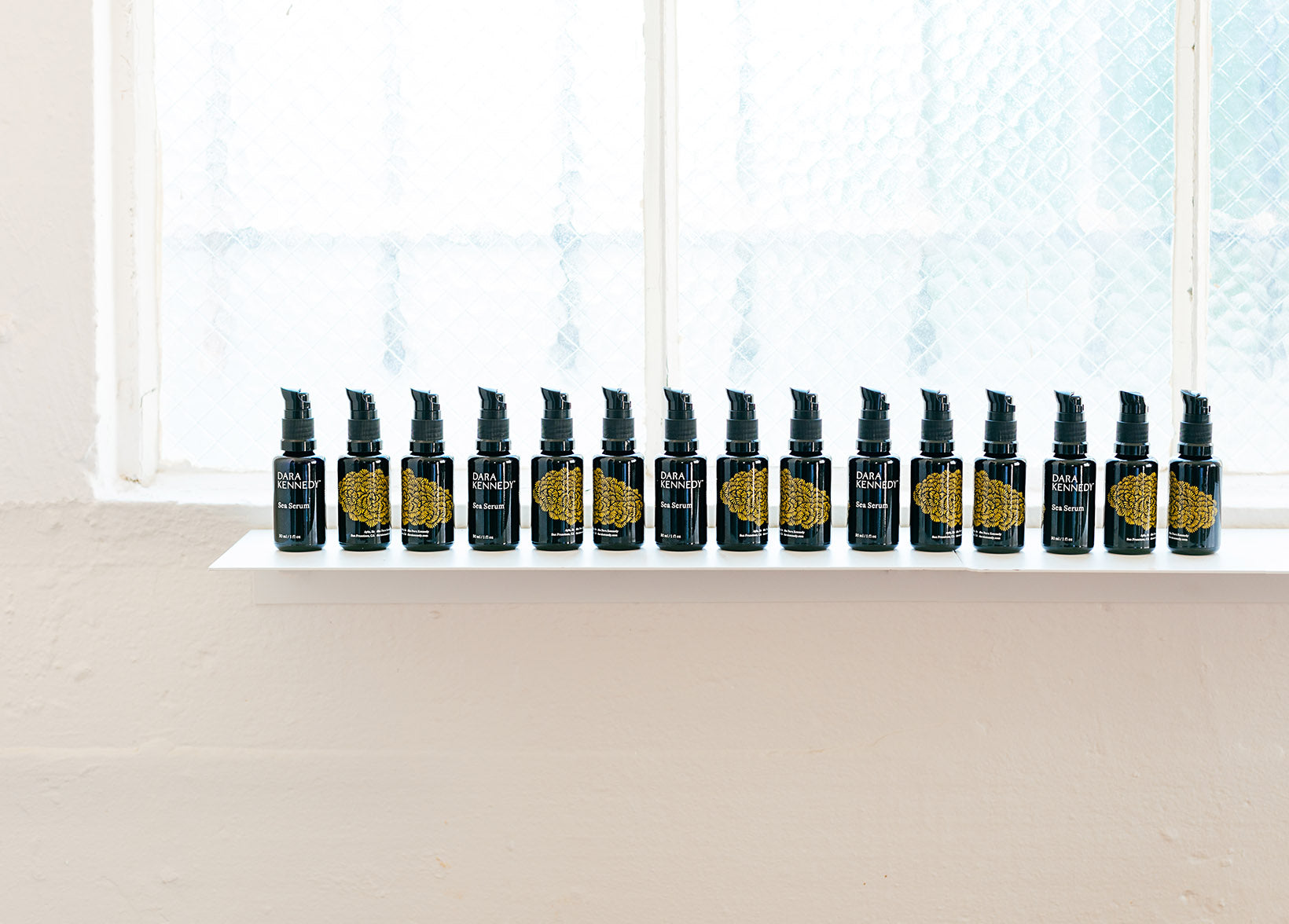 Hyperpigmentation is one of those skin conditions that increasing numbers of us struggle with, and it can be downright diabolical in many ways.