A quick Google search for "blackhead removal" will reveal a variety of devices ranging from those that look fairly medieval to those that look like a miniature Dyson vacuum cleaner. In our view, none of them will be the answer to your problems, because the key to removing the most intractable blackheads is to dissolve — not to dig.
Here, we catch up with master formulator Pedro Catalá, PhD, to find out why that is and how his Clementine Cleansing Balm has become a secret blackhead-busting weapon of beauty editors everywhere.
Ayla: You've been talking to a lot of beauty editors about blackheads these days. They're stubborn, aren't they?
Pedro: Yes, blackheads are a fairly common concern, especially in areas of the skin that are richer in sebaceous glands such as the nose, cheeks, or back. Once formed, they can remain for long periods of time; disappear; or degenerate into inflammatory processes of bacterial origin — in some cases, blackheads can be considered the "antechamber of acne."
Ayla: The antechamber of acne! How clever. What are the main causes of blackheads in adults?
Pedro: There are three main situations that result in blackheads:
Hormonal imbalances, which can stimulate the production of dihydrotestosterone. As a result, skin appears oilier and the pores get blocked by the accumulation of sebum.
Highly viscous sebum quality. Oily skin sufferers are big fans of oil free products, but this is actually not what those skin types should be using. By adding oils rich in linoleic acid to a skincare routine — sunflower oil or Kalahari melon, for example — one can balance sebum production, decreasing its viscosity so it has fewer chances to create those hard deposits inside the pores.
Lack of regular skin cleansing. This becomes problematic especially when makeup is not removed effectively.
Ayla: What should we do to treat blackheads?
Pedro: First, what we should not do is crush them! This questionable — and unfortunately widespread — approach is not the best technique to treat blackheads, since it could lead to scarring or infections. 
As for what works: I cannot recommend the Clementine Cleansing Balm enough for this situation. I do not want to sound bigheaded, but it is a super product for the removal of blackheads and for those in need of a deep pore cleaning. The oils in its formula have the ability to penetrate very effectively to "dissolve" all the residues compacted inside the pore, such as dead skin cells, dirt, pollution, oxidized sebum, and sunscreens or other skincare or makeup products that haven't been removed properly.
Ayla: You never sound bigheaded. Any usage tips you can share with us?
Pedro: Leave the Clementine Cleansing Balm on the skin for ten minutes as a hydrating mask, then dampen the Softest Muslin Cloth with lukewarm water and remove it completely. If double cleansing is your thing, make this the first step in your routine. The bonus is the glow that it leaves behind. 
*** 
We're big fans of Pedro and TWELVE Beauty, which has been an Ayla favorite for years. Read more about the brand here, scan our blog for more posts with Pedro (we have a lot of them!), and shop these wonderful products here. 
Any topic discussed in this article is not intended as medical advice. If you have a medical concern, please check with your doctor.
You May Also like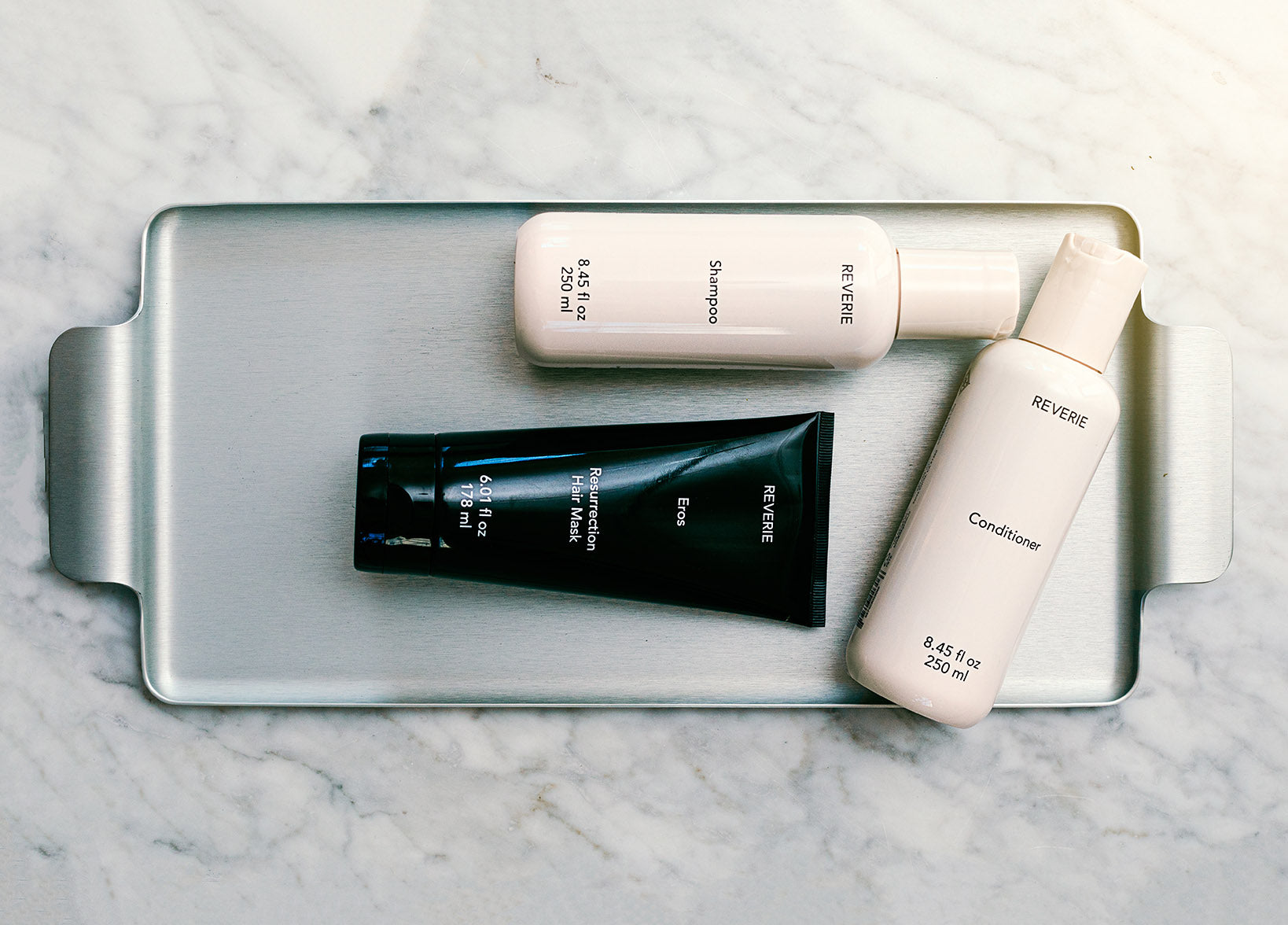 Find out how and why Reverie created their Eros hair mask in our interview with Hillary Markenson.