Pedro Català — founder and formulator of TWELVE Beauty — is one of the most thoroughly educated founder-formulators we know; he has not only a pharmacy degree, but also a PhD in Natural Product Formulation, a subject that he also teaches at the University of Siena. As Pedro puts it, "Natural product formulation is a science, not an experiment"  — so who better to ask for a perspective on the DIY craze than him? Read on for his guest post on the subject.
 ***
PEDRO: Who has not prepared a mask of honey and yogurt, succumbed to the temptation to cut an aloe leaf and massage your face with its juice, or simply added a mixture of lemon, beer and chamomile to your usual hair mask? Articles and blog posts remind us on a daily basis of the benefits of avocado, for example, and even describe home remedies to make the double chin disappear, at least for a few hours, with the help of cotton soaked in coffee. Every day, "beauty salads" gain more strength, where the multiple properties of fruits and vegetables are put to work on eyelashes (in the case of cucumbers) or the hair (in the case of tomatoes).
So, how come DIY beauty is so popular today?
During the 50s, there was a cosmetic revolution with the appearance of new ingredients prepared in the laboratory to improve the sensorial aspect of cosmetics: silicones for a silky and soft touch, sulfates to improve foam, ethoxylated emulsifiers to provide more stable formulas. All these "advanced" ingredients are now getting such a bad rap, sometimes unjustified, that we are turning our backs on synthetic compounds, instead favoring basic formulas with fewer and strictly natural ingredients. Many of us believe natural products are a safer alternative to conventional ones.
Unfortunately, this is not always the case. Many natural ingredients can cause irritation problems  — essential oils, for example, which have the ability to penetrate the skin barrier. Or peroxide radicals, whose presence in plant oils indicates low quality or poor handling. These peroxide radicals can cause not only an unpleasant stale smell but also oxidative reactions (which could lead to skin aging). 

Why are preservative systems important?
Water is the most appropriate medium for the development of microbes. So, the more water there is in our home remedy, the harder we have to work in order to prevent microbial contamination. But not only water-based products have to be preserved. Products based on vegetable oils present the problem of oxidation: these ingredients, depending on their origin, can degrade once they come into contact with light and air — leading to compounds that can potentially compromise the health of the skin.

Please use these DIY ingredients with extra caution:
Any mixture that contains sugar as an exfoliant or as a moisturizer causes microscopic scratches on the skin, damaging the protective barrier.
Honey provides the necessary nutrients for bacteria to proliferate quickly in our preparations, so do not use it in a mixture that will be kept.   
Olive oil should be avoided if you have a tendency to acne, as it is very occlusive. 
The lavender essential oil that is used so much to perfume our homemade formulas can increase the risk of hyperpigmentation (dark spots on the skin) due to its high content of coumarin, a compound present in many plants.
Lemon juice is sometimes used as a brightener. However, the acidic pH can alter part of the protective film of the skin. It can also give allergic reactions when you are exposed to the sun.
Egg white is often used for its tensor effect and for minimising the aspect of wrinkles. It is common to find the bacteria responsible for Salmonella in raw eggs.
Cinnamon powder is sometimes used as an exfoliant. Cinnamon has vasodilator properties, but near the eye area it could cause significant irritation. 
Toothpaste is sometimes used to dry pimples. But in addition to drying the surrounding skin, it alters the pH of the skin, resulting in dryness and itching.
Baking soda is often used in masks or as a scrub. With a very high pH (it's alkaline), it can cause infections to proliferate due to a certain type of bacteria that as a first symptom give skin a very uncomfortable type of irritation.
Before you start preparing your own beauty concoctions, there are few warnings that I would like to share with you.
- My first recommendation is to keep all the instruments that you use as aseptic as possible by using alcohol or antiseptic wipes in order to reduce the risk of contamination. The use of gloves is advised at all times.
- Always do a small test of your mixture. Apply a small amount in your arm and check if there is any irritation before applying into your face.
- Home treatments are fun to use, and I encourage you to share them with your friends and family — but they should be limited to sporadic uses and not replace conventional products found in beauty shops, pharmacies or supermarkets. Please use them right away; do not store them.
- And last but not least, stick to the recommended doses in recipes.
***
If you'd like to hear more from Pedro, click here to get on our email list — Pedro (who lives in Spain) plans to visit us frequently in San Francisco, much to our delight, and those of you on our newsletter will be the first to learn about his upcoming appearances. If you're not local, never fear: we'll also announce opportunities to ask Pedro your own questions via email and Instagram.
Any topic discussed in this article is not intended as medical advice. If you have a medical concern, please check with your doctor.
You May Also like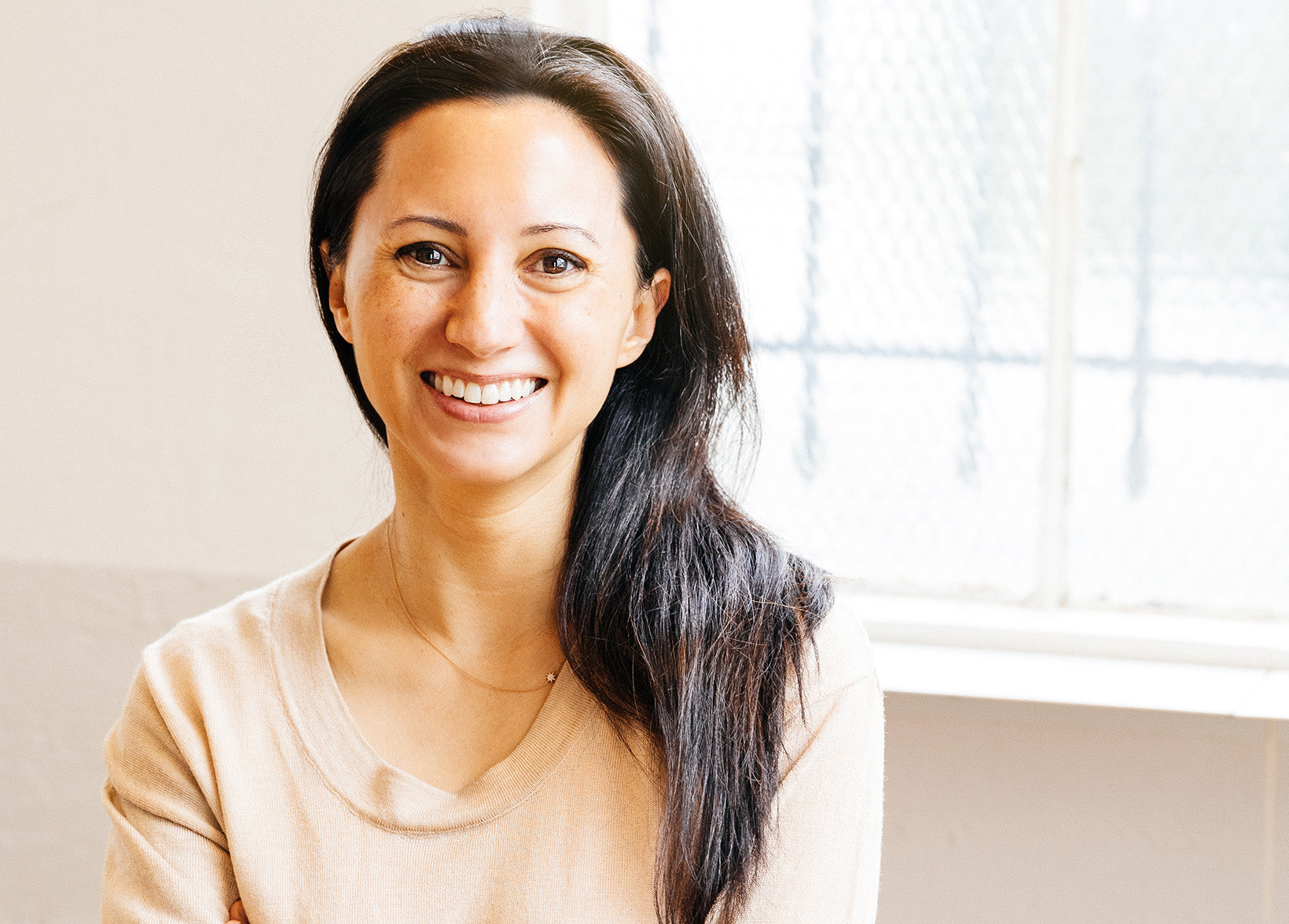 Find out why this playlist could help you take a moment to slow down, focus, and (hopefully) start 2023 off with a sense of peace, joy, and discovery.