Elizabeth K. Hale, MD is a Board Certified Dermatologist and a Clinical Associate Professor of Dermatology at the New York University School of Medicine, where she received the Surgical Attending of the Year Award. She is also the Vice President of the Skin Cancer Foundation. As a widely respected dermatologist, Dr. Hale is frequently sought out and extensively quoted by national broadcast, print and online publications.

Sunscreen: we all know we should wear it. We also know that slathering thick goop on our skin and facing the world with ghostly pallor is not terribly enticing. Sigh. So is it really necessary? (Yes. And don't worry: we carry a fantastic collection of featherweight natural sunscreens that will blend invisibly into your skin.)
To understand what we need to know about sunscreen and clear up a few frequently asked questions, we spoke to Elizabeth K. Hale, M.D., a leading expert in the field of dermatology with a particular passion for sun protection.
In a nutshell:
1. Look for sunscreens that provide broad-spectrum UVA/UVB protection, preferably with zinc oxide.
2. Don't rely on your makeup for adequate sun protection.
3. It's never too late to start using sunscreen: only 25% of sun damage occurs before you're 18 years old.
Ayla: What type of sunscreen should we use on a daily basis?
DR. HALE: There are a couple of aspects to think about – the SPF level you're getting, and the degree of broad-spectrum protection provided by the sunscreen you use.
Ayla: Let's start with SPF level. What do you recommend?
DR. HALE: The American Academy of Dermatology recommends daily application of SPF 30. During the summer, I'll even bump up to SPF 50 or higher if I'll be outside a lot, because generally speaking, people don't apply enough sunscreen to achieve the SPF level it says on the bottle. For example, to obtain an SPF of 30, you're supposed to use 2mg per square centimeter of exposed skin – that translates to a shot glass full of sunscreen for your body or a tablespoon for your face, neck, and chest. Very few people actually use that much. This is important because we've learned that, if you don't use enough of your sunscreen, the SPF level you obtain decreases exponentially.
Ayla: We've read that an SPF 15 product blocks about 94% of UVB rays, an SPF 30 product blocks about 97% of UVB rays, and an SPF 45 product blocks about 98% of UVB rays. That seems like a small difference. So how important is that SPF number when you're choosing a sunscreen?
DR. HALE: Well, SPF prevents sunburn, which you need to prevent, but it only refers to a product's ability to block UVB rays (the short, burning rays). Between UVB and UVA, UVA is harder to quantify but is increasingly important: UVA rays cause most sun damage because they're penetrating 365 days per year. They don't burn the skin, but they contribute to premature aging — 90% of premature aging is due to sun exposure — as well as to the development of skin cancer, the most common type of cancer in the US right now.
Ayla: How can you know if your sunscreen is blocking UVA rays?
DR. HALE: You want broad-spectrum protection, which defends your skin against UVB and UVA rays. When you look at a bottle of sunscreen, make sure you see "broad-spectrum UVA/UVB protection." And there are specific ingredients you should look for:
• Zinc oxide is probably the safest and best source of natural broad-spectrum sun protection; it's the ingredient most often used in sunscreens for children, and it's a physical blocker, so it works right away once you apply it to your skin. Titanium dioxide is a good physical blocker, too, but it doesn't provide quite as much broad-spectrum coverage as zinc oxide.
• Avobenzone, which is a chemical blocker and should be applied 30 minutes before sun exposure, also provides very good broad-spectrum protection. Some people don't like chemical sunscreens, but data have repeatedly shown that avobenzone is safe.
To remember this, think "A to Z" (Avobenzone & Zinc provide broad-spectrum protection).
Ayla: Is it really necessary to use sunscreen every day if you're just running errands or going to and from the office?
DR. HALE: Yes — if you're sitting by a window or commuting by car, for instance, UVA rays can penetrate windows (they have a longer wavelength) and they're the primary mechanism of photoaging. They penetrate clouds, too, so don't assume you can go without sunscreen if it's cloudy or rainy.
Ayla: Let's say my liquid foundation has an SPF of 30. Isn't that all I need?
DR. HALE: It's important to put sunscreen on your skin directly and then layer your makeup on top of it. A lot of liquid foundations and tinted moisturizers can have sunscreens in them, but you generally won't use enough of the product to get to an SPF 30 (when you apply foundation, for example, a lot of people just use a few drops of it). I use an SPF 30 moisturizer first and then put a drop of makeup with an additional SPF on top of it.
Ayla: What about very SPF levels (above 50)? Do you recommend super-high-SPF sunscreens?
DR. HALE: It's unnecessary, but it adds an extra layer of insurance.
Ayla: Let's say, hypothetically, that I was obsessed with tanning during my teens, when the "savage tan" look was hot. Isn't the damage already done?
DR. HALE: It used to be said that 80% of sun damage occurs by the time you're 18 years old, but a pivotal study has changed that. Now, we know that only 25% of sun damage is done by the age of 18.
In any case, sun damage, particularly as it relates to photoaging, is an ongoing process. And as far as skin cancer is concerned, blistering sunburns in childhood will increase the chances of melanoma later on, but basal and squamous cell carcinomas are more about cumulative sun exposure. A study in Australia, which has one of the highest rates of skin cancer in the world, told us that people who start using sunscreen as an adult are able to slow down the development of pre-cancers.
So, if you start protecting yourself now, it's definitely not too late!

Ayla: Will using a sunscreen every day cause breakouts?
I hear this concern a lot, and it's tough to know in each case if it's actually the ingredient, or if in the summer people are simply more active and sweating so their pores get clogged more easily. If you're worried about this, look for a sunscreen that's labeled "oil-free" or "non-comedogenic." Try a few to find the one that works best for you.
Ayla: There's been a lot of buzz about nanoparticles. Is this something we should worry about?
Some people use this term interchangeably with "micronized" – they're not the same thing, since micronizing zinc or titanium particles isn't really nanotechnology in the traditional sense. Zinc oxide and titanium dioxide can make your skin look very white, so new formulations have made the particles smaller to get rid of that. Some people are concerned that you could inhale the smaller particles, but I haven't yet seen any good data.
Ayla: What about Vitamin D? Will we get enough of it if we use sunscreen so diligently?
You only need about 10 minutes of unprotected sun exposure to get your daily dose of Vitamin D, which you get even without trying. Most people get those 10 minutes of sun exposure on the arms and legs anyway, because people often don't remember to reapply as frequently as they should on those areas. The general consensus within the AAD is that we know that the sun causes skin cancer, and it's occurring in epidemic numbers right now. So the safer way to get adequate Vitamin D is through a balanced diet and supplements.


Note from Ayla: Convinced that you need sunscreen now? We hope so. Give one of our favorite sunscreens a try – all feature Zinc Oxide, and there are no nanoparticles in any of our products.

• BB creams provide moisture, sun protection, and a skin-perfecting tint in one tube. What could be easier? We carry BB creams from Luzern (very sheer tint) and Suntegrity (which provides more coverage, and can be used in place of foundation).
• MD SolarSciences offers non-comedogenic sunscreen choices that are ideal for acne-prone skin: Mineral Crème SPF 50 and Mineral Tinted Crème SPF 30 are two of the best sellers.
• An Ayla customer favorite is Luzern's La Defense SPF 30 – a lovely, lightweight, and totally translucent lotion with extraordinarily good protection that you can layer on top of your moisturizer without feeling goopy, ever. Recently reformulated with clear zinc oxide and a bundle of great anti-aging ingredients, and gentle enough for even rosacea-prone skin.
• For those who love uber-pure formulas, Josh Rosebrook's Nutrient Day Cream SPF 30 is unbeatable for everyday use. It's moisturizing but not greasy, it's packed with skin-loving plant oils, and it leaves behind not a single trace of whiteness. Available in a tinted version, too. And for beachgoers, those who like to carry their sunscreen with them, and moms, Suntegrity's Sport Mineral Sun Stick is the best.
• For body, we love mineral-based MDSolarSciences Mineral Moisture Defense SPF 50 and Suntegrity Unscented Natural Mineral Sunscreen SPF 30. For those cases where only a spray will do, MDSolarSciences Quick Dry Body Spray SPF 40 is our favorite: it features avobenzone and two other chemical sunscreens that are reef safe and healthier than others.
• Don't forget the lips, where skin is extra-thin and delicate — and particularly in need of sun protection. Suntegrity Lip CPR offers zinc-based SPF 25 with beautiful, wearable shades. 
About Dr. Hale: Liz is a Board Certified Dermatologist and a Clinical Associate Professor of Dermatology at the New York University Langone Medical Center, where she received the Surgical Attending of the Year Award in 2008. She specializes in Mohs micrographic surgery, cosmetic dermatology, and laser surgery. Dr. Hale has extensive experience in the field of skin cancer and is a vice president of The Skin Cancer Foundation. A widely respected dermatologist, Dr. Hale has received an astounding number of awards and honors. Learn more about her impressive background — and her brand new, state-of-the-art dermatology, laser and skin surgery practice on the Upper East Side of Manhattan — here.
Any topic discussed in this article is not intended as medical advice. If you have a medical concern, please check with your doctor.
You May Also like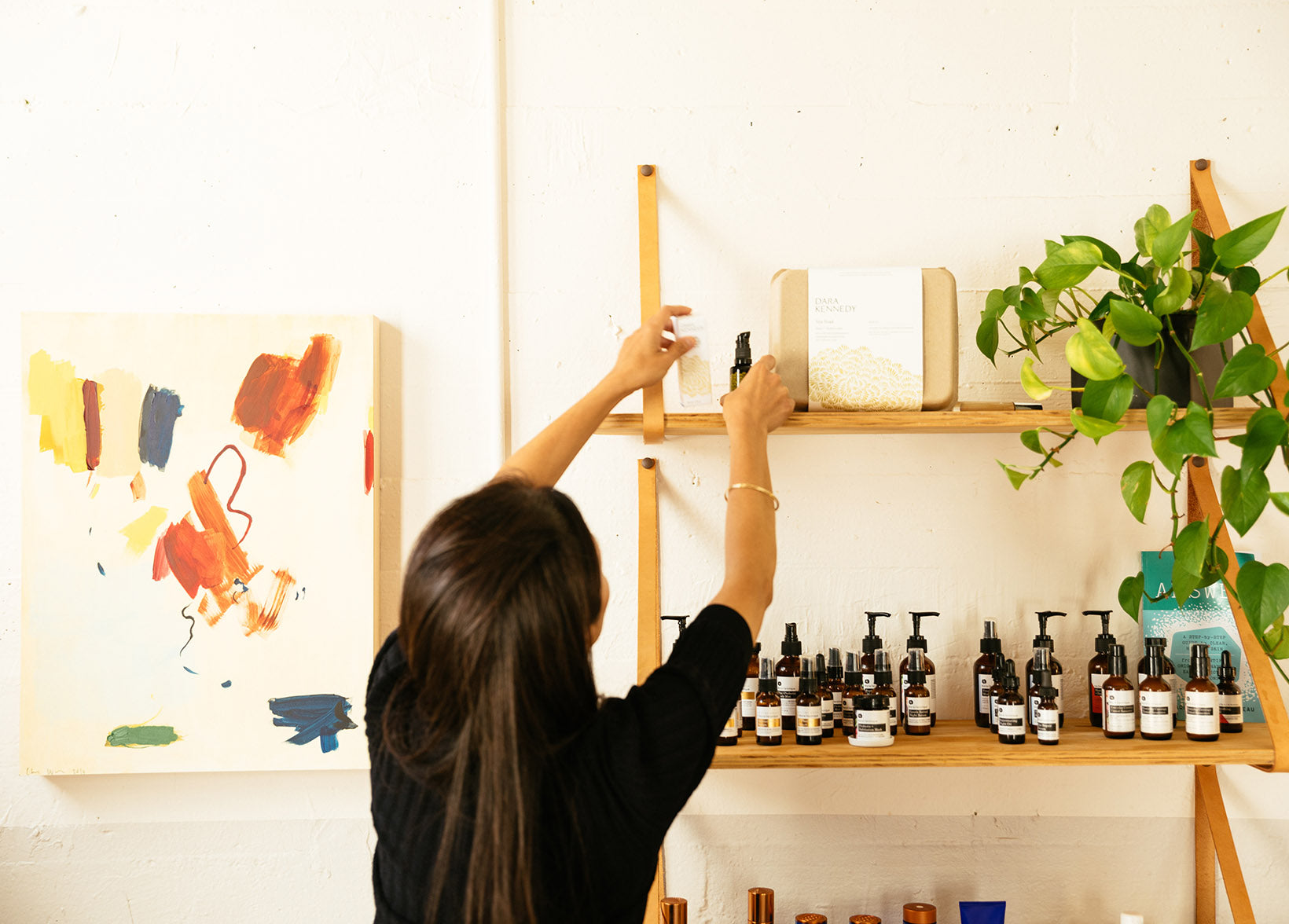 An explanation of antioxidants: what they are, what they do, and why we need them in our skincare (and in our diets).