"Should I use a facial oil, or a face cream?" Oh, how we love meaty and complicated questions like this.
We were lucky to get the perspectives of the founders of both Marie Veronique (Marie-Véronique Nadeau) and YULI (Eddie Zhao) on this question — brands that, for the reasons they presented in this blog post, use oils and serums in their skincare systems rather than creams or lotions.
If you've been following us for some time, you know by now that TWELVE Beauty is one of our most beloved brands. Dara first contacted their founder, Dr. Pedro Catalá, in May 2017 on the recommendation of Michele Scott-Lynch, the founder of Bouclème. She rhapsodized about his skincare formulas and thought we might like them, too.
We adored them, of course; we just as equally adored Pedro from our first email communication, which revealed his preternatural ability to make Dara laugh out loud. And when he jumped on a plane proactively to meet and train our team in person, flying over from Spain just to make the TWELVE launch at Ayla happen as soon as possible, Dara thought, "That is exactly what I would have done. Exactly."
Ever since then, it has been an absolute joy to partner with this kindred spirit, bringing his thoughtful formulas and equally thoughtful perspective on skincare formulation to Ayla. Given his credentials and experience, he's one of the first people I'll call with a question about formulation; when we put together the post with Marie and Eddie's points of view, we thought, "We've got to have Pedro weigh in on this, too." Because although he, too, likes a good hydrating serum + face oil combination, he also likes a good face cream.
***
PEDRO:
I was very interested in this question about which category of product is best to use on your skin — oils, or lotions and creams. While I appreciate and can agree with many of the statements shared in this post, I, too, firmly believe that one answer does not fit us all. Moisturizers in the form of lotions and creams have gotten a bit of bad press lately, but if you have been using them with joy, do not worry. I am here to make you fall in love with them again.
And of course, being Spanish, it is all about getting personal for me! My training in cosmetic chemistry was done at the University of Siena, which has a long tradition (since 1240) of teaching skincare formulation. In the same way that my professors there were so generous with me, I feel obliged to share the knowledge I gained over the years there.
As such, I had a long conversation over the weekend with Dara about the best way for me to weigh in on this topic; I am always concerned that my comments might be interpreted as patronizing, telling customers things that they might already know. But she emphasized that I must share useful information that might help customers more deeply understand different perspectives and feel empowered to make their own choices. So, with this in mind, let's get nerdy.
First, consider the basic concept that I have mentioned many times before: treat the skin as a mixture of oils and water (this is called a hydrolipidic film). You need both elements to effectively hydrate and moisturize the skin, and a lotion or cream will provide you with both.
Secondly, I want to dispel the myth that moisturizers contain unnecessary ingredients such as emulsifiers and waxes only to give them a specific consistency. While this might have been true many decades ago, modern skincare is all about functional ingredients. For instance, when I formulate, I use sugar-derived emulsifiers to blend the water and the oil phases in a cream while also lending hydrating benefits to the final formula. I also use waxes derived from coconut oil, which have antimicrobial properties in addition to providing a pleasant consistency. So I believe moisturizers no longer need to contain cheap fillers that only address a single objective.
Third, there is the question of preservatives, which are not only a requirement of creams and lotions; oils and hydrosols need preservation, too. In the case of oils, this is not an easy task. If you fail, the oils will go rancid, and believe me, some of the compounds they release can be harmful to the skin (hello, peroxide radicals!). The same applies to water based hydrosols. Floral waters, to me, are so appealing. But they can, at times, also be a great source of contamination (from the water that suppliers use to wash the flowers and leaves before they get processed). So careful sourcing, formulation, and preservation is of great importance with hydrosols, too.  
Finally, there is the question of time. Launching a new product is always a very time-sensitive project. A monophasic product (one that contains only oils, or only water based ingredients) is far easier to create than an emulsion. Emulsions take time to formulate — to blend the ingredients and to assess their stability, spinning the samples and checking for little droplets that might indicate the risk of a possible separation of oil- and water-based ingredients over time. In fact, most new brands start with an oil and not a cream. Oils and hydrosols can be a much faster way to create and establish a skincare range.
But in summary, my main point is this: a well formulated cream can reduce the skin's loss of water (dehydration), and it can also provide key oils that play an important role in supporting the skin's structure. If you are like me, and you prefer an easy but effective approach to your skincare, a moisturizing cream or lotion is a great, fuss-free alternative to complicated routines…and potentially could be the only product your skin will need after cleansing.
- Pedro 
***
TWELVE Beauty was created by Pedro Catalá, a pharmacist, botanist, and chemist who holds a Master's in botany and a PhD in natural formulation technologies. These beautifully blended products, inspired by Pedro's work at one of London's most prestigious oncology clinics, are ideal for sensitive, dehydrated, reactive, and allergy-prone skin. Learn more about Pedro in this Brand Spotlight.
You May Also like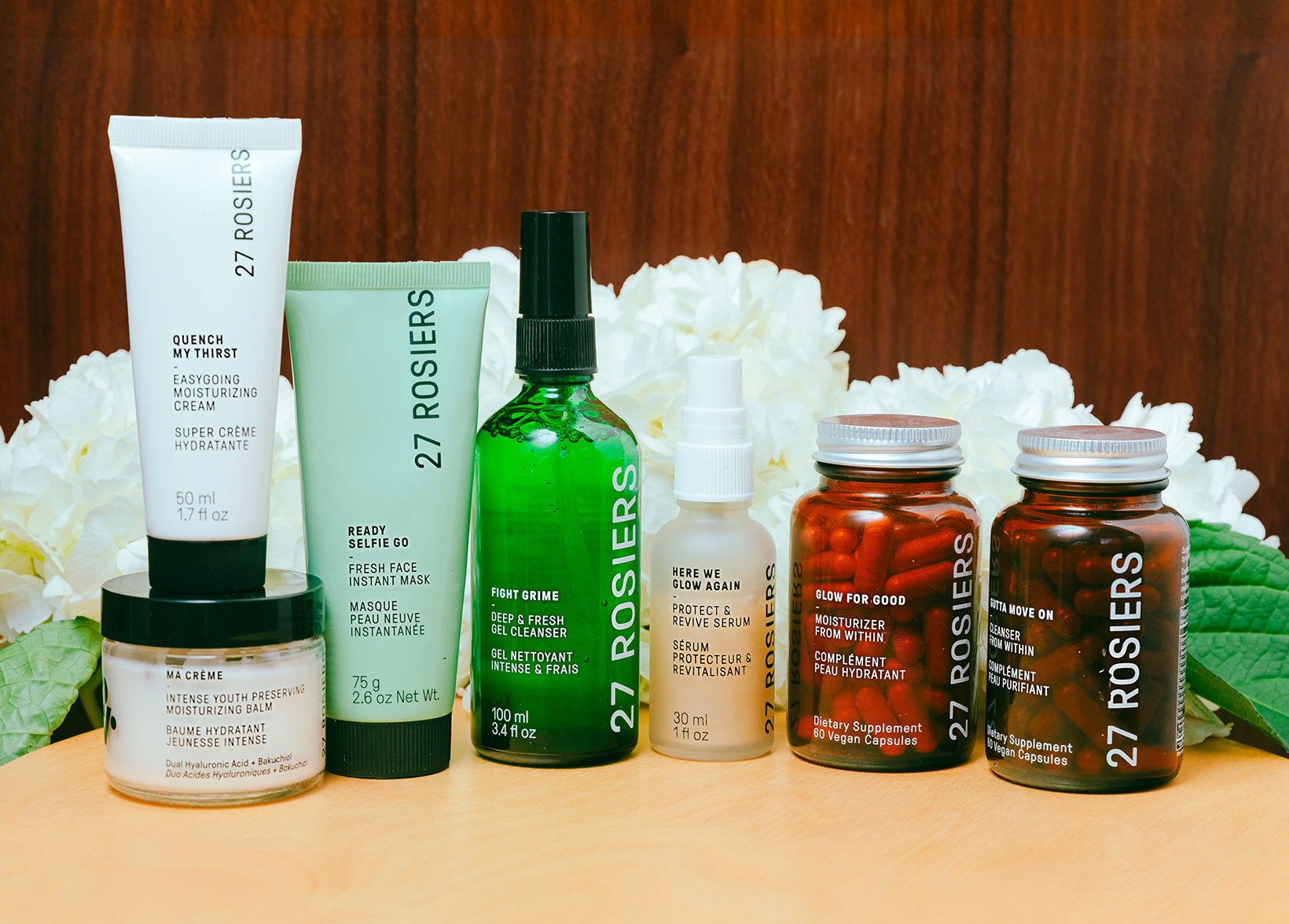 Why have beauty supplements been so popular in France for so long? For a Parisian perspective, we spoke with Kevin, the co-founder of 27 Rosiers.