Mind-blowing levels of devotion go into the production of MyHavtorn's sea buckthorn-packed products, and these Swedish formulas have an equally devoted following at Ayla for the results they deliver on sensitive and rosacea-prone skin.
Robin and Ingrid, the wonderful couple behind MyHavtorn, would from time to time tuck a special treat into our shipments: a tea made from the leaves of the sea buckthorn tree. We fell so completely and hopelessly in love with this delicate, health-boosting wonder brew that we asked them if we could buy all of it. Happily, they agreed, and this was how our first Ayla product collaboration — Happy Tea — came to be.
To give you a closer look at this very special product, we asked Robin to answer a few more questions for us specifically about its production. As you'll see, it's an extraordinarily time-consuming, care-filled process, which makes the tea quite expensive to make. By having MyHavtorn pick and dry the leaves in Sweden and then packaging it in tins here in the US, we're able to bring it to you at a more reasonable price that allows more of us to enjoy this very special, highest-possible-quality tea.


Ayla: We've learned a lot about the benefits of the sea buckthorn berry. Tell us about the leaves, which you use in your Essence as well as your tea.
ROBIN: The Latin name of Sea Buckthorn is Hippophaë rhamnoides, which means "shining fur." This refers to horses that eat the leaves and, as a result, get such beautiful and shiny fur. The leaves contain a lot of antioxidants and minerals. Collecting the leaves also a good way to use the resources from the whole plant so we avoid waste when possible.
Ayla: (We love your commitment to sustainability.) Can you tell us about the specific antioxidants and minerals in the leaves? 

ROBIN: Sea Buckthorn leaves are rich in antioxidants such as polyphenols and flavonoids, at the level you'll find in green tea or rooibos. The minerals in the leaves are calcium and magnesium. When brewed as a tea, it is naturally caffeine free, and it contains theanine, which is known for its psychological  benefits.
Ayla: Tell us about the harvesting process for your sea buckthorn tea.
Robin: The leaves are from both female and male trees; the males have bigger leaves and are easier to pick, but our orchard has only 10% males, so most of the leaves are from females. Harvest season often starts in early August. We pick the leaves by hand as soon as possible when they are not too mature, but we are also careful to not hurt the trees when they are still carrying berries. The trees are very sensitive during that time, since they need to provide nutrients to the berries (the leaves help the trees collect energy from the sun).
If the leaves are not harvested, they fall to the ground and die…so, for us, it is great to be able to use them. The sea buckthorn tree has many gifts; it is really a wonderful tree in so many ways! Here is a picture of me picking the leaves with my father, Sven-Erik (who was 63 at the time the photo was taken) and my grandmother, Ruth (who was 87).
Ayla: Everyone looks so young and healthy! Is it because of the tea and the berries?
Robin: It could be. My grandmother was very healthy and active into her nineties. We called her "the mountain goat." She and her sister, Iris, really enjoyed picking the leaves together. Iris is in very good health, too.
Ayla: And they look so happy! There couldn't be a better advertisement for this tea. OK, then what do you do after picking the leaves?
Robin: Our tea leaves are not heated. First we rinse them in cold water from our property's mineral spring, then we dry it on benches and roll it to start the fermentation process (when the tea reacts with the air).
Ayla: And how do you usually drink the tea in your family?
Robin: We like to brew it during dark, cold winter days. For example, I made some after labeling your hand creams in our ice-cold factory during a power outage! Since a warm cup of sea buckthorn leaf tea gives your body and mind refreshing energy, it is a good start to the day.
Also, we often "fika" with the sea buckthorn tea during the middle of the day: to "fika" is to break in the middle of the day, drink coffee or tea, eat a special treat, and talk with friends. All generations of our family insist on fika even when we are in the orchard all day to pick the leaves and berries. For this ritual, many people choose herbal and sea buckthorn tea, as it is restorative and ultimately positive.
Ayla: Fika sounds absolutely lovely. Tell us more about this ritual.
ROBIN: Fika is huge in Sweden: all Swedes fika almost every day. When my grandmother's generation serve fika, it is traditional to offer at least 7 different kinds of cookies, pastry, buns etc. But fika can also be done with just a plain cup of coffee or tea. We have a time in Sweden when the fika traditionally should be served: that is 11 am. Nowadays, you fika when it fits your day. But "11 am-fika" is an expression most Swedes still are familiar with. Almost all employers have a specific time when we have a break during the day for a fika. Fika is a time to get a break, talk about good and positive things for some minutes and get new energy!
Ayla: You have officially started a new Ayla tradition! Is the sea buckthorn leaf tea something people often drink in Sweden, or is it mainly a custom in your family given that you have a farm where you grow the trees?
ROBIN: Here in the countryside of Sweden, making tea and taking care of plants has always been a natural way of providing our houses with food. This particular sea buckthorn leaf tea is something we have been fortunate to pick from our sea buckthorn trees, an often forgotten treasure beside the sea buckthorn berries. The sea buckthorn tea that we provide is a unique product that is full with antioxidants and minerals. For us, this tea is like drinking your way to beautiful skin.
The last time we knew exactly who picked the leaves of the tea we were drinking (and then washed them by hand in their mineral spring) was — never. Honestly, how often does that happen?
And that's just the beginning. This tea is healthy as all get out, providing loads of antioxidants and hard-to-come-by minerals in a massively anti-inflammatory brew that's caffeine free and safe for absolutely everyone to enjoy, every single day.
To get your Happy Tea, click here. And hurry! Because although we bought it all, there's a limited amount of it until the next harvest. While you're at it, check out MyHavtorn's other products, too. Each one is made with the same amount of care and attention to detail, and we adore them all.

You May Also like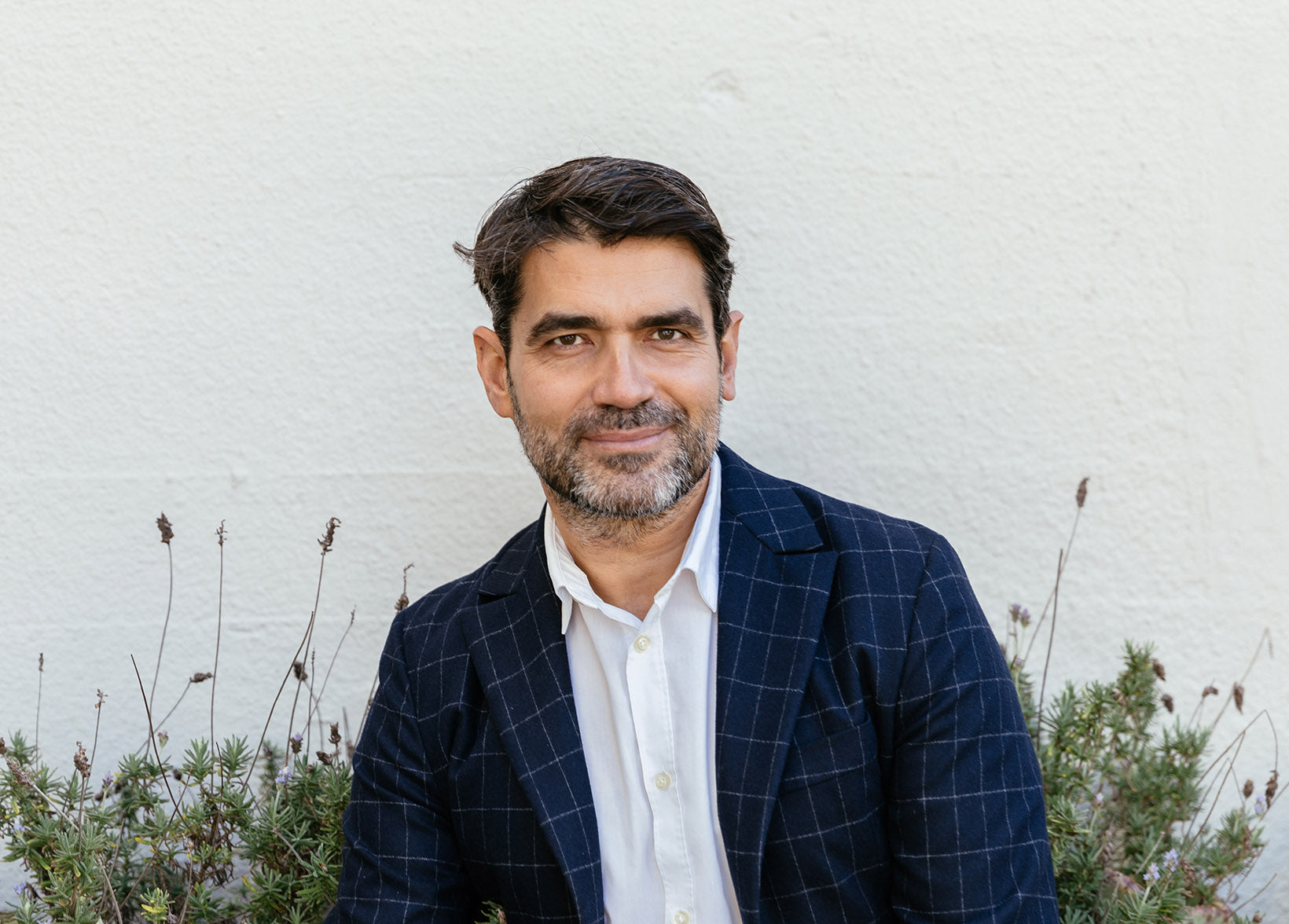 "I would like to decipher for you, in plain Spanglish, why Dara's Water is the black horse in the cleansing category." Pedro, we can't wait.