Ian Marber, who founded The Food Doctor, is one of the leading nutrition consultants in the UK.
We've been longtime fans of Ian Marber's. The founder of The Food Doctor, nutritionist to the A-list, author of more than 12 books, and regular contributor to BBC Radio and The Daily Telegraph, he's one of the most well respected nutritionists in England. To us, Ian represents a voice of reason in the world of nutrition, a realm that can be confusingly contradictory.
And, in these times of "is this seriously happening right now?," that voice of reason is particularly refreshing. So during his visit to our SF studio this summer, we invited Ian to help us reset with a few pieces of advice that everyone can follow — and a peek into what he actually eats on a daily basis.
****
Ayla: If you had to give a few pieces of nutrition advice for everyone to follow, what would they be?
IAN: It's interesting — we want to think that nutrition is evolving all the time, but the truth is that there's been very little that's new in the world of nutrition for some time. The basics have remained the same. And so much of what we're hearing about now is just window dressing.
But, because we're keen to have an advantage, this window dressing has taken on more importance than it deserves, to the point where we're more focused on the micros rather than the macros; more focused on the icing rather than the cake itself. And we've also demonized so many of our standard foods that we've lost the importance of the basics.
So my biggest piece of advice would be to get the basics right. Take a look at the set of government dietary guidelines (https://health.gov/dietaryguidelines/2015/resources/2015-2020_Dietary_Guidelines.pdf) and see how much of it you do follow.  Obviously the advice is for a wider population and, as such, is based on research that studies large groups over extended periods of time. Granted, it's not as exciting as an Instagram feed of glossy breakfast bowls (usually three times more than you should eat for breakfast) — but then, we aren't children and we shouldn't need pretty pictures to persuade us to take some good advice. 
My next piece of advice is that if you're going to take advice, take it from someone who has done at least a three-year professional degree course. Don't get nutrition advice from your trainer or someone who's gotten some sort of quick online degree. You can invest a lot of money in unnecessary supplements and foods, or you could invest a fraction of that money on a session with a degree-qualified nutritionist who could get you off to a better start with the basics.
Finally, a word on supplements. With nutrition supplements, remember that the objective is to take something that will help you avoid issues far in the future. You're taking them over the long term, and there may not be a tangible outcome from them that you can easily see or feel, so you need to choose wisely. If you buy a very fancy supplement, and take it for 4 weeks and don't replace it because of the cost, it's not worth it. Look at your health and your investment in it as a very long term plan and budget accordingly.
Ayla: What are the most popular nutrition myths currently whose #nutribollocks status you think we should all be aware of? (Ian runs a popular regular "Nutribollocks" survey on Twitter that never fails to amuse.)
IAN: First, the alkaline diet — it's so misguided, it's almost unbelievable. Your pH cannot be changed through diet; we have an inbuilt system that regulates pH tightly. Because it seems accessible and sounds science-y, people with no background in science can use these words, but it's simply not possible. It's a red flag if your health practitioner is telling you about this.
Secondly, cleanses & detoxes using specific pills and "detox water"— in these cases, our basic metabolic functions are being sold to us as something extra. The best detox elements are fiber and water, but they're generic, so people can't make money from them. Detox water comes out of a tap, you know.
Ayla: Everyone wants to know that a nutritionist actually eats. What are some of your own go-to meals? 
IAN: Breakfast is usually half a small avocado and some walnuts along with two cups of coffee. When I'm working from home, I always stop and make a proper lunch. It's often a salad with chicken or even some of the last night's steak. I find the chopping very therapeutic and carefully cube everything. It takes longer to chop than to eat, but it helps me forget about writing for while so that when I start again I feel refreshed.
My favorite dinner is salmon with fava beans, rock salt, and walnut oil. I like to steam the salmon or poach it in jasmine tea (literally, a tea bag — it's so simple). Then I take fresh fava beans that are shelled, parboil them for 30 seconds, and roast them with the salmon in the oven with walnut oil and rock salt.
I also love baked chicken with black beans or lentils and chili flakes, paprika, or anything hot. I love my protein. And we need crunch in our diet, so I'll often scatter a heaped teaspoon or tablespoon of sesame seeds over my food.
My last-night-on-earth meal, however, would not be the same. (Sticky toffee pudding? Who cares about being celiac at that point!)
4. And what are some of your favorite snacks?

IAN: I eat a lot of nuts and seeds. I love fruit, but nothing very sweet — and so an apple and some nuts suit me just fine.
 I also love coffee, and I enjoy the ritual. I struggled with milk for years (what type to have, how much to have, etc.), but then I started having black coffee and it all became much simpler.
**
About Ian Marber: Ian founded The Food Doctor Clinic and now practices independently in London, where he conducts one-to-one consultations with clients, advising on all aspects of nutrition and the effect food choices can have on physical health and well-being. He has published more than 12 books about diet and nutrition. Ian ALSO conducts seminars for global companies and has worked with Goldman Sachs, Google, and Barclays.
He regularly contributes to a number of Britain's leading magazines and newspapers, including the Times, the Telegraph, Natural Health, and NetDoctor. Ian is also a columnist for the Spectator and Daily Telegraph.
Learn more about Ian's impressive background here and watch his fun video interview with Caroline Hirons here.
Any topic discussed in this article is not intended as medical advice. If you have a medical concern, please check with your doctor.
You May Also like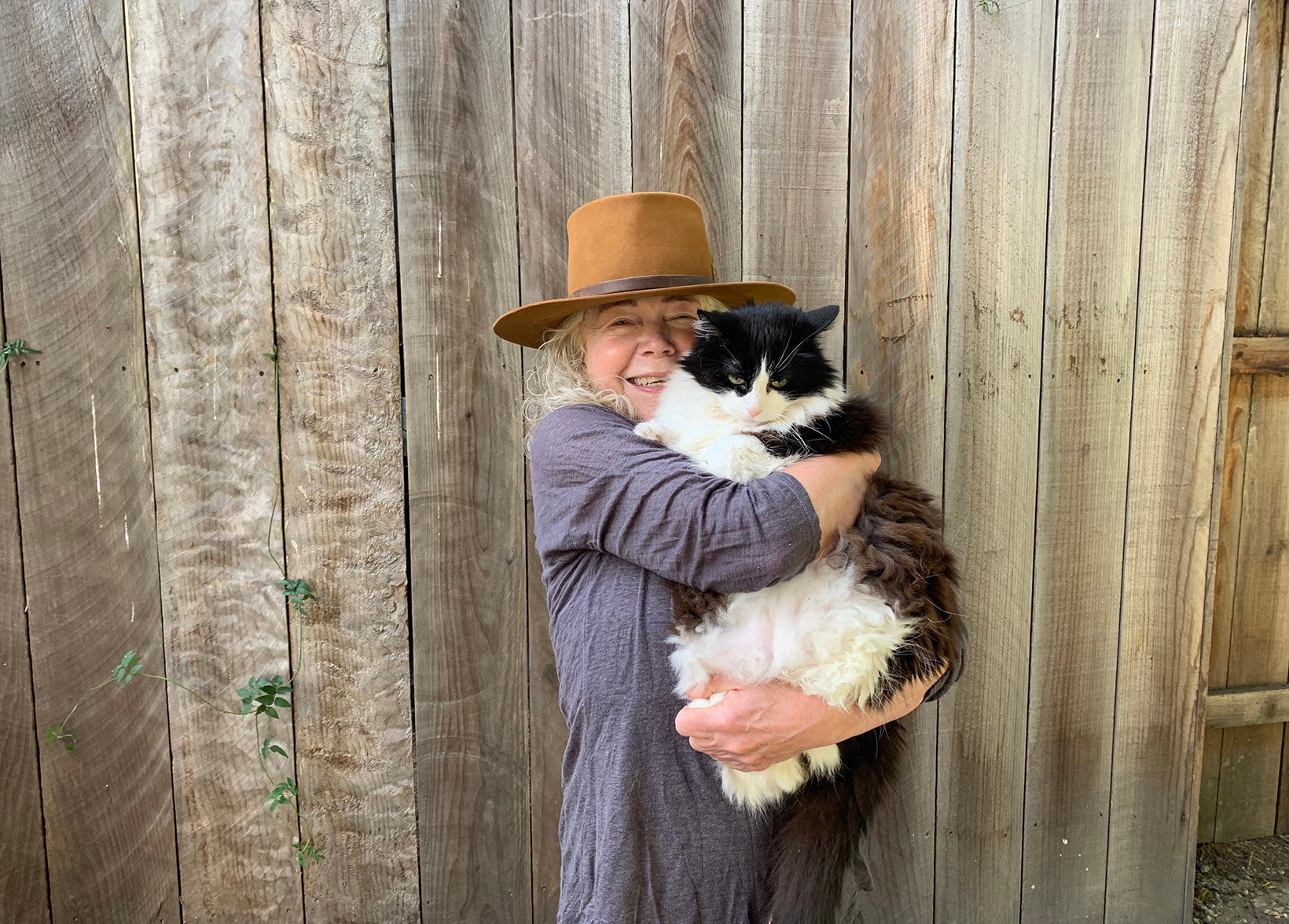 What is hormonal acne, exactly, and what can be done about it? We figured the perfect person to dig into this would be Marie-Veronique Nadeau.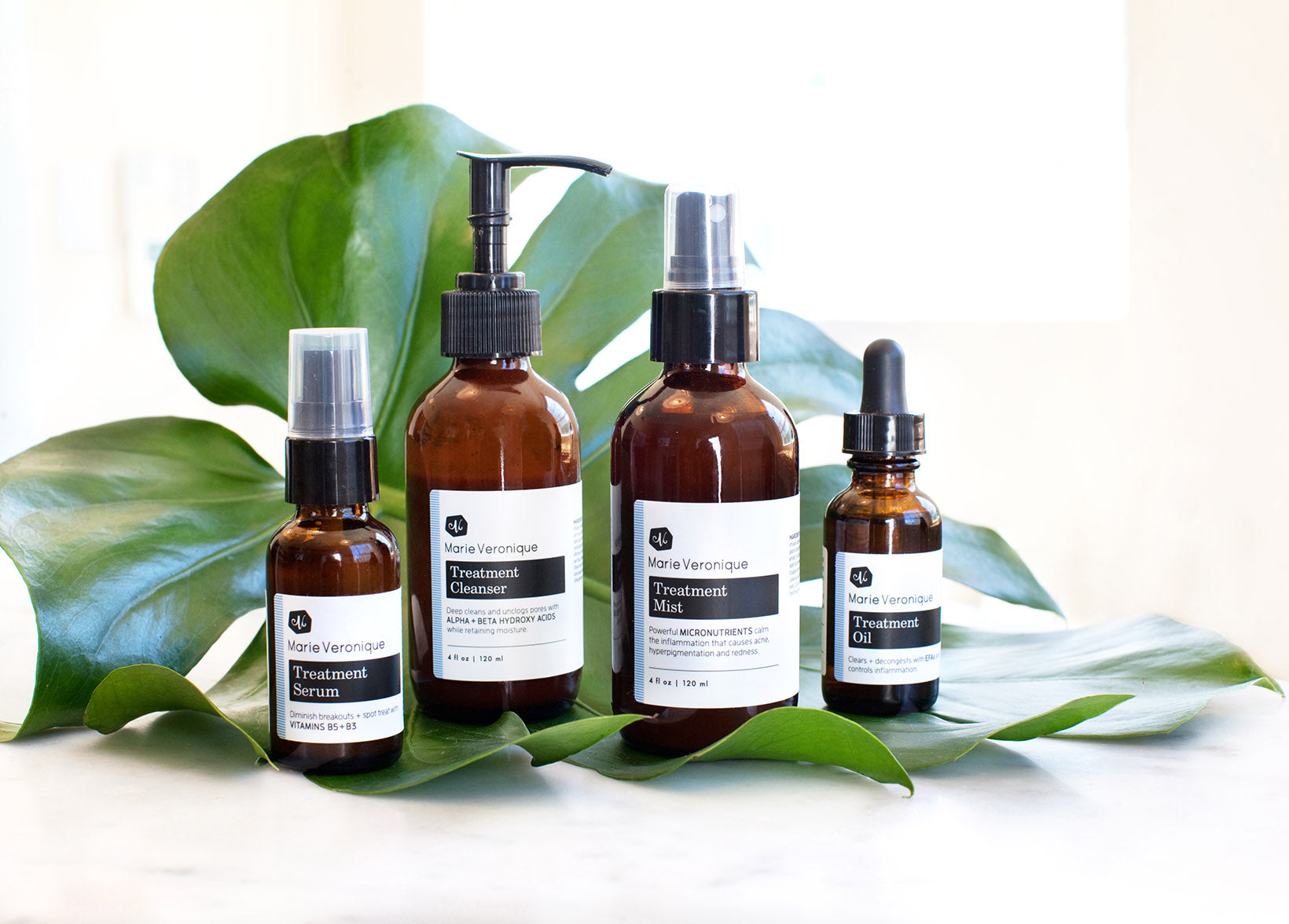 Wondering what products to use for hormonal acne? Check out these protocols from Marie Veronique.