Our partner for good
We're 1% For The Planet members, and 1% is nice...but 5% is even better. That's how much of every Dara Kennedy sale we donate to a carefully-vetted organization chosen specifically for each product.
Our partner for the Sea Serum is Climate Changemakers, a nonpartisan climate action network that equips volunteers to advance equitable, science-based policies. We chose Climate Changemakers because climate advocacy can have such an enormous impact on the health of the planet, and we genuinely trust their team to guide us towards the best actions to take.
If you've ever thought, "I want to do something about climate change, but I don't know if I can actually make much of a difference," you've got to read this interview with Eliza Nemser, PhD, co-founder and Executive Director of Climate Changemakers — and Grist50 "Fixer."
**
Dara Kennedy: Why is advocacy work so important where climate change is concerned?
ELIZA NEMSER: Climate change is a complex and global issue, and we're working on a tight deadline to lower emissions. Sadly, alarmingly, political will is not aligned with scientific consensus on the speed and scale with which we need to reduce emissions. So transformative, systemic changes are absolutely necessary.
Advocacy is essential because it allows individuals to take actions with systems-level consequences. By pressuring government officials and business leaders to take action, we can influence policy and decision-making, we can shape public opinion, and we can bring about meaningful change. If we don't get engaged and advocate as constituents, we're just spectators while professional lobbyists are hard at work in Washington. Bad actors with tons of powerful lobbyists have a lot at stake, and they are incentivized to slow down and drag out the clean energy transition.
Think about your own power with an easy example: Say you're thinking about buying or leasing an electric vehicle, or you already drive one. Your EV alone is not going to trigger a systems-level change that'll encourage widespread EV adoption and significantly impact emissions. It's just not. But if you're also calling your members of Congress to voice your support for tax credits to make new and used EVs more affordable, submitting public comments to the EPA to advocate for strong smog regulations (to compel the auto industry to get their act together faster), telling your friends and family about how excited you are about your EV and the new EPA smog regulations, you get the idea… then you're taking individual action with systems-level consequences.
Dara: Why did you start Climate Changemakers? 
ELIZA: We created Climate Changemakers because we were looking for it, and it was missing. Our co-founding team is passionate about making a meaningful impact and not wasting time doomscrolling or taking lazy actions that involve just a few clicks. We asked ourselves and each other: What's out there if you're willing to roll up your sleeves and invest time in actions that really move the needle?  Where can you turn for productive climate action that's approachable, inviting, and fun? Where can we get away from partisan language and focus on what really matters: equitable climate policy driven by science? Where can we take action together, with friends or like-minded strangers of all ages? Where can we go every single week if we want to make civic engagement a habit and normalize it? We didn't find it, so we built it.
We wanted to create a platform to cultivate more climate changemakers—more leaders—and to help them get involved, recognize their agency as advocates, and make a difference. Our North Stars have always been impact-driven volunteerism, an obsession with productivity, a nonpartisan approach to political action, a conviction that these kinds of resources should be free and accessible, an ethos of radical collaboration, and an emphasis on no-brainer, consensus-based priorities. 
We created Climate Changemakers for the ready and willing: you, me, and everyone we know, with the  promise that our volunteer time will be well spent. As we've been building that—those expectations, that structure, the coworking sessions, the resources, the community and network—climate-concerned people have joined us from across the country to roll up their sleeves and engage in meaningful advocacy.
Dara: What does Climate Changemakers do? 
ELIZA: Climate Changemakers was founded to provide accessible and straightforward opportunities for taking climate action. Our platform offers a full ecosystem for civic engagement, including step-by-step Action Playbooks, climate priority briefings, Weekly Action Plans, a supportive Slack community, and Hours of Action: facilitated virtual and in-person coworking events. Our Hours of Action provide community and accountability to help us all carve out time to act.
At Climate Changemakers, we advocate for policies that maximize decarbonization potential, deliver equitable benefits, and are timely and politically feasible. We strive to remove the friction to political action, helping first-time constituent advocates go from 'zero to hero', and allowing seasoned advocates go deeper. Our efforts have resulted in first-time authors getting Letters to the Editor published and individuals who had never heard the term 'constituent meeting' scheduling these meetings, preparing for them, and building relationships with decision-makers and their staff.
We understand that the policy landscape can be wonky, which is why taking action with Climate Changemakers is so useful. We stay on top of all the best opportunities for individuals to take systems-level climate action - all you have to do is show up.
Dara: Can you tell us about the different ways we can get involved?
ELIZA: Yes! We need to drive impact – and the more the better. Two things help us do that: volunteers who are ready to take action, and donations so our small staff can support the mighty volunteer network.
On the volunteer side, we have options to meet you where right you are. You can sign up for our weekly newsletter, which includes our weekly action plan and all the resources  you need to be effective. You can also join one of our Hour of Action events. These are drop-in, and no preparation is required. You'll be learning and doing, so you'll leave having accomplished something concrete to be proud of. 
If you're eager to make a greater impact, you can become a volunteer "Action Lead"  who hosts these coworking sessions, either virtually or in person. Build a community of new faces, or host for your own friends, family, and existing network. Or maybe your company is interested in helping their employees be more civically engaged on climate? We've been hosting Hours of Action for corporate groups, both virtually and in person, and would love to host one at your company. We were at Pinterest last week in both their NYC and SF offices!
No matter your time and bandwidth, you can always make introductions for us to volunteers, group leaders, and potential donors. Remember, even small actions can make a big impact. As an ambassador for Climate Changemakers, you have the power to inspire change in your community and beyond.
Dara: Is there a minimum level of commitment you suggest? For example, if I can reasonably expect myself to carve out an hour a month at the most, is it worth getting involved?
ELIZA: At Climate Changemakers, we know that everyone has a role to play in addressing the climate crisis. So of course we welcome all levels of commitment, and we welcome participation from those just starting to explore climate advocacy to seasoned advocates looking to deepen their impact. No matter where you're coming from, we'll meet you where you are and provide the resources and support you need to make a difference.
We know that taking action on climate change can be overwhelming and that people have busy lives. We also know that dedicating an hour each week or each month—even a few times a year—can make a very significant impact. By joining our network and participating in our facilitated coworking sessions, you can connect with like-minded individuals, stay informed about the latest climate priorities and policy proposals, and take meaningful action in a supportive environment. So if you're ready to start making a difference, join us at Climate Changemakers.
Dara: What's an example of an issue you've worked on recently?
ELIZA: Climate Changemakers has worked on a range of issues. One recent example is that we've had volunteers across the U.S. helping bring electric school buses to their communities by letting their city council, their school board, their school superintendent know about federal rebates for electric school buses and how to apply for them. We developed a playbook called Help Your School District Electrify School Buses and partnered with the YouTube channel Climate Town to help amplify the opportunity. The host of Climate Town, Rollie Williams, called his school officials in Brooklyn on a livestream broadcasting to tens of thousands of viewers. The EPA ultimately doubled its available grant money to $1B due to extremely high demand. We're excited to advocate for the adoption of the next round of funding this summer. 
Dara: Is there anything else you think we should know about Climate Changemakers or climate change in general?
ELIZA: Climate change is a pressing issue that requires urgent action, and there's a lot that we as individuals can do to make a difference. Climate Changemakers is a network of individuals flexing our muscles together, inspiring and motivating one another, and it's a great time to get involved and make a difference. Find a community and advocate. Carve out the time because effective advocacy takes longer than a few clicks. Make it a habit as sustained engagement is critical. Voting is essential, but it's not enough. Be courageous and ready to level up quickly. And make sure your climate advocacy casts a long shadow. Punch above your own weight by setting a visible example, inspiring others around you to do the same, and proactively asking them to join your efforts. We welcome anyone, seasoned advocates and folks brand new to advocacy to join us for an Hour of Action. We're at it every week. Together, we can create a better future for ourselves and for our kids and their kids.
You May Also like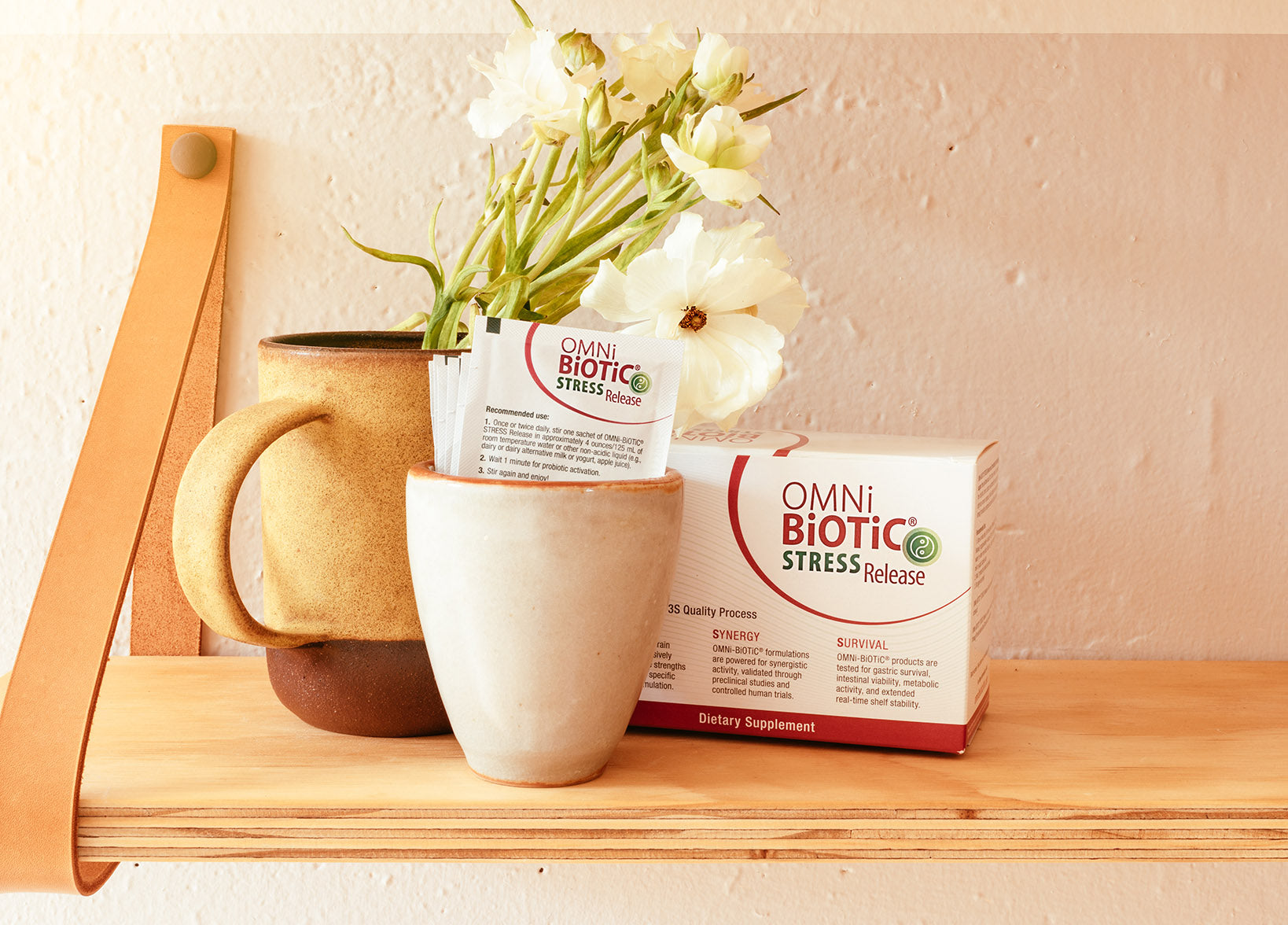 Omni-Biotic, Europe's leading probiotic brand and one of the most trusted, reliable probiotic brands worldwide, is developed by an Austrian company that takes science very seriously. Each probiotic strain they work with is deeply researched; they then combine the most promising ones in...