Everything comes full circle.
As some of you know, before I started Ayla, I was a beauty product and brand developer with a focus on skincare. Here at Ayla, I've had the honor of being the first to discover what I think are some of the best brands in the world, and that background is what helped me find and evaluate them.
But the consultative approach we take here, and my discussions with all of you over the past 12 years, is what helped me understand skin's needs at a different level — and inspired me to create foundational, adaptive products of my own.
When I developed the Sea Soak, I found a new voice I wanted to add to the chorus of other voices that we support so enthusiastically: one that's also inspired by the interconnectedness and resilience of the natural world.
Now, the Sea Serum amplifies that voice, representing my belief that powerful skincare can feel gentle and healing, with integral benefits that build on one another in a way that feels intuitive, carefully-sourced ingredients that adapt to your needs, a commitment to restoring the health of the planet — and real results that will leave you awestruck. 
If you want to jump right into it, visit this page to learn more about the Dara Kennedy collection, which now includes the Sea Soak and the Sea Serum. (And yes: the serum really does all of those things. You'll see.) If you want the longer story, which I'm always up for writing about, please read on.
How it works
After each Sea Soak, I saw a fresher, brighter version of myself in the mirror, and I wanted to bottle that so that I could see it every day. Using the same giant kelp that our seaweed forager hand-harvests off the California coast, the Sea Serum immediately soothes and replenishes skin's hydration — just like the gel that's squeezed out of the kelp during a Sea Soak.
But as I started developing this formula, I thought, "What if it not only did that, but also covered the greatest needs I've heard everyone mention over the past 12 years? Like firming and brightening…and basically encasing it in a protective, vibrance-boosting bubble? Like a Vitamin C serum, but even better?"
So, in addition to our giant kelp, the Sea Serum contains a proprietary blend of marine actives that deploy some of nature's most time-tested systems for healthy, vibrant skin. These actives work synergistically for a complete treatment that not only soothes and hydrates, but also boosts brightness, clarity, and luminosity; supports healthy collagen, improving firmness and elasticity; encourages a softer, smoother texture; supports skin's natural healing processes and resilience; provides serious antioxidant protection; and encourages a healthy microbiome. (Yes: all of those things, with clinically proven results.)
It's a superstar blend of ingredients, and their real power is unlocked by the way they work together towards a beautiful goal. In a reflection of the way in which our natural world works, their benefits work in a circular system, with each one building on the other for results that just get better and better. 
How it gives back
We're 1% For The Planet members, and 1% is nice...but 5% is even better. And, in honor of the planet that provides so many of our key ingredients, we're donating 5% of every Sea Serum Sale to Climate Changemakers, a nonpartisan climate action network that equips volunteers to advance equitable, science-based policies. We chose Climate Changemakers because climate advocacy can have such an enormous impact on the health of the planet, and we genuinely trust their team to guide us towards the best actions to take.
If you've ever thought, "I want to do something about climate change, but I don't know if I can actually make much of a difference," you've got to read this interview with Eliza Nemser, PhD, co-founder and Executive Director of Climate Changemakers.
How to use it
The Sea Serum is an excellent team player, working seamlessly into routines with products from the other brands we love. We suggest using it both AM and PM, underneath any moisturizer or face oil.
The good news for everyone who's really into skincare is that it will amplify the results of anything you use while soothing your skin. Our sensitive-skinned testers who previously couldn't use retinol were able to with their retinol applied over the Sea Serum, and when our non-sensitive-skinned testers tried this trick with prescription Retin-A, their results were better than ever (thank you, sea fennel: it works in a way that is similar to bakuchiol, making it a perfect companion).
And if you're a "one and done" type, equally good news: the only other things you'll need are a cleanser and a moisturizer. (And SPF, always; depending on your skin type and climate, you be able to skip the moisturizer and use a hydrating SPF, like de Mamiel Daily Hydrating Nectar.)
And no: you don't need to use Vitamin C if you use the Sea Serum. But if you are wedded to your Vitamin C, you can absolutely use them together; the Sea Serum plays nicely with everyone.

If you're wondering how to work it into your own routine, please visit, call, or email our Guides — we're ready! We hope you love this gem as much as we do. Learn more about it here.
You May Also like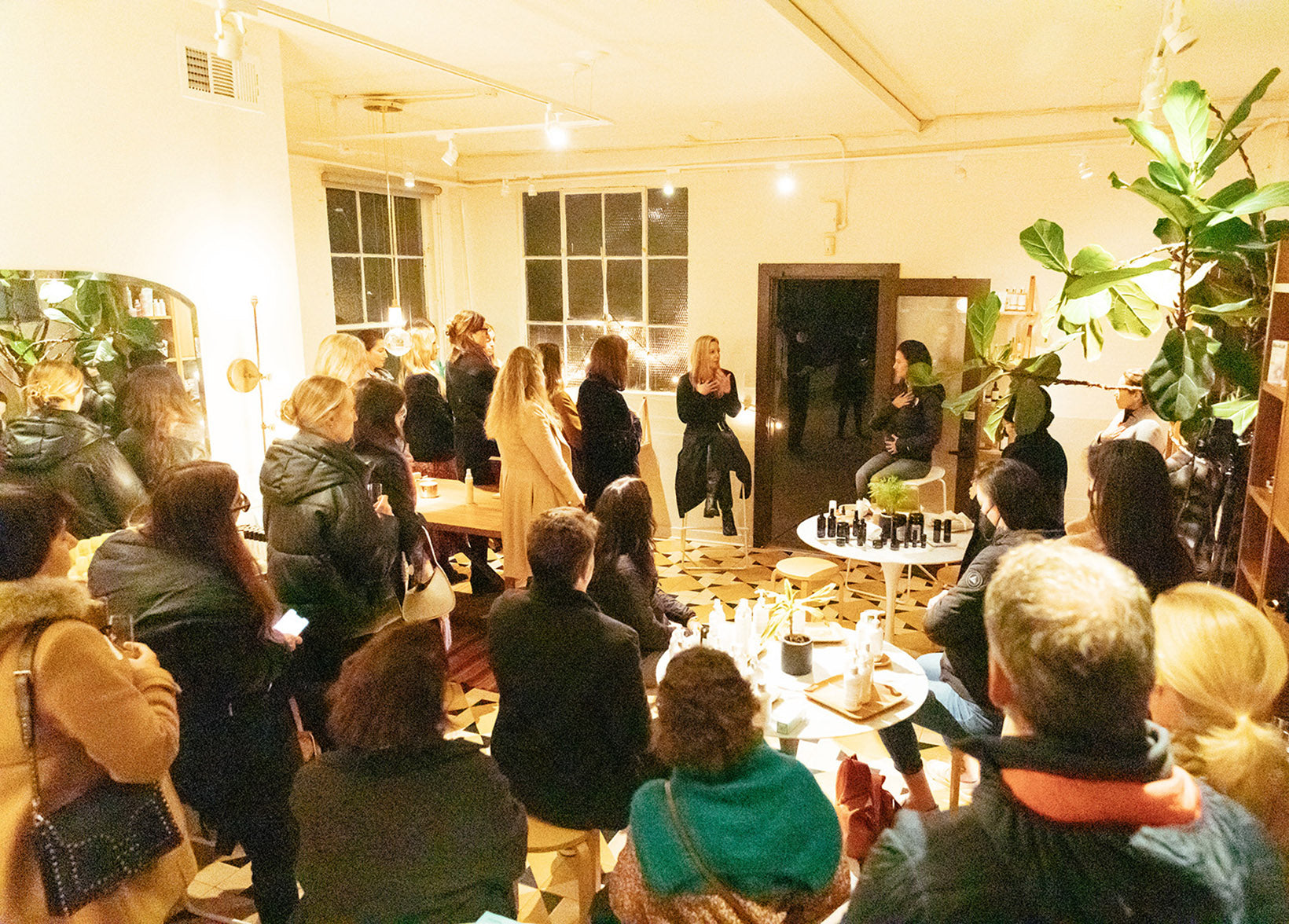 Annee de Mamiel shares a diaphragmatic breathing exercise — a reminder that, yes, in fact, we could probably breathe a bit more deeply in our everyday lives.