Pedro Catalá — founder and formulator of TWELVE Beauty — is one of the most thoroughly educated founder-formulators we know; he has not only a pharmacy degree, but also a PhD in Natural Product Formulation. As one beauty editor put it, "What Pedro doesn't know about natural product formulation isn't worth knowing." One of the standouts in his across-the-board stellar line is his Brightening Serum, so we asked him to tell us how he made it so marvelously good.
 ***
Ayla: What prompted you to create the Ideal Brightening Corrective Serum?
PEDRO: Skincare science has made huge advances in treating dark spots, lack of tone and correcting dull skin, which can be major concerns to all of us — and many of the substances that exert a brightening activity are found in nature. Every day, new compounds found in floral extracts, leaf waters and seed oils are studied and some possess a powerful brightening and lightening activity. With this knowledge, I designed a botanical fluid to benefit the skin with necessary nutrients to counteract the deposits of melanin and to give a boost of healthy radiance to dull skin even for those with sensitive skin.
Ayla: How did you choose the combination of botanicals in this product?
PEDRO: I wanted to create a synergistic product that works in different ways to improve the tone and minimize excessive melanin. I made my choices based on the chemical composition of the plants, and much of the work was from a 5-year research project where I studied 56 plant extracts. Some of the key botanicals included in the formula are Yarrow, Heath Speedwell, Lady's Mantle, Primula, and Buddleja Davidii Leaf Extract: very different plants but with a mission in common of boosting inner glow. They inhibit 5-alpha tyrosinase, the enzyme responsible for the excessive production of melanin. In a clinical study, this formula was applied to people twice a day, and a 28.6% reduction in the intensity of dark spots was observed after 6 weeks.
I should mention that this product is protective as well. For example, Buddleja Davidii Leaf Extract has been shown to reduce the DNA damage of skin cells by over 70%, making it an excellent ingredient to protect skin from UV damage. (Note from Ayla: still use your sunscreen!)
Ayla: We love the lotion-like texture of the serum. Why did you decide on that particular texture for this particular formula?
PEDRO: My approach here was to use a light texture that would allow me to add a huge amount of active ingredients. The Ideal Brightening Corrective Serum contains a higher-than-usual amount of botanical extracts that could potentially precipitate at the bottom of the bottle. Some of the active molecules presented better stability results if they were blended with waxes; for this reason, I selected three different waxes with different melting points as  a base to boost the formula's stability and to enhance the sensorial aspect of the lotion.
It also works amazingly as a light texture moisturizer, which comes in handy during the warmer months.
Ayla: How do you suggest using it?
PEDRO: Apply it morning and evening with circular movements for 30 seconds. You can use it alone or combine it with a moisturizer or oil that is rich in linoleic acid or unsaponifiables — these are essential to regenerate the epidermis.
***
Intrigued by this magical serum? Buy it here  or in our San Francisco studio.
And click here to get on our email list — Pedro visits us frequently in San Francisco, much to our delight, and those of you on our newsletter will be the first to learn about his upcoming appearances. 
You May Also like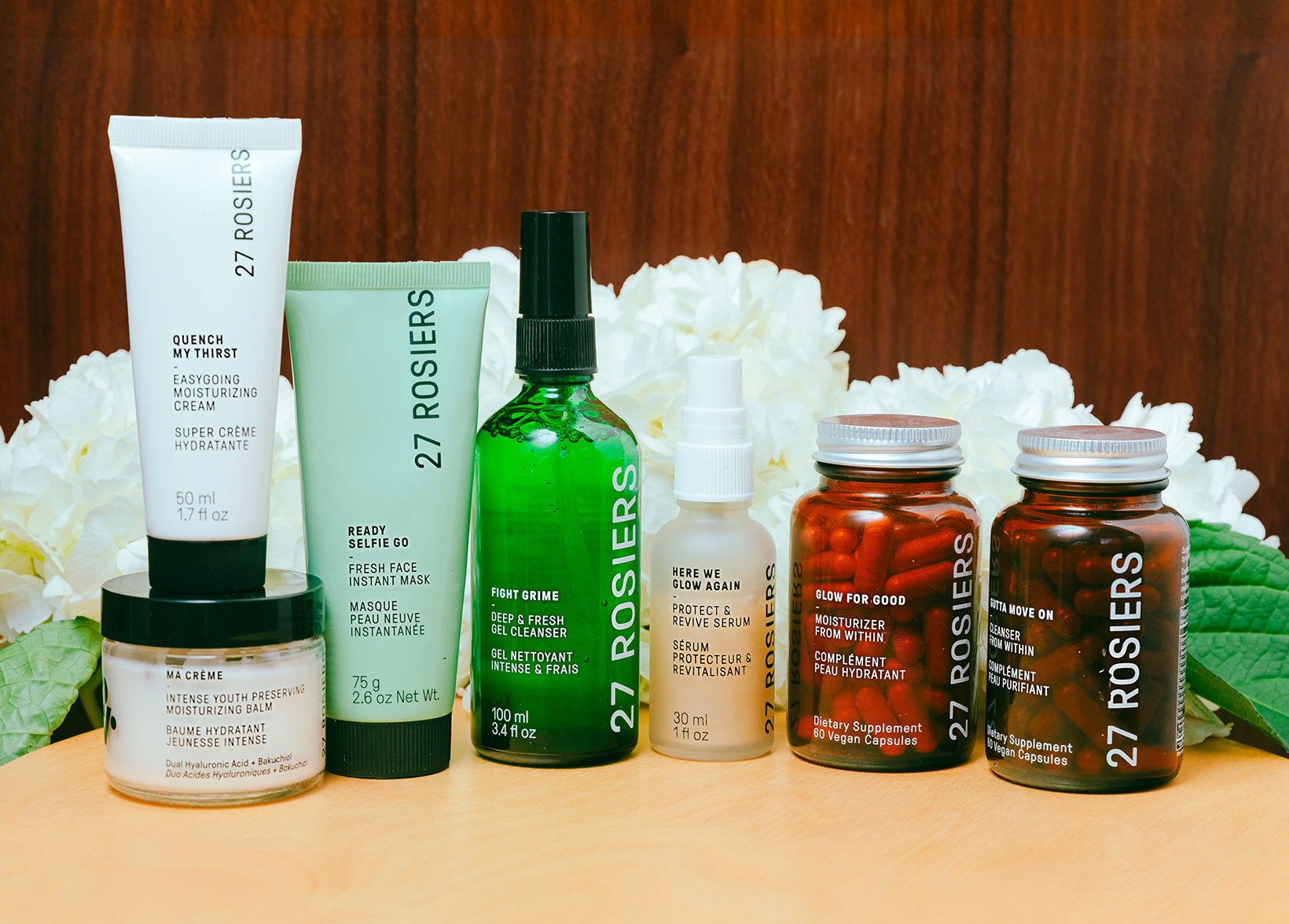 Why have beauty supplements been so popular in France for so long? For a Parisian perspective, we spoke with Kevin, the co-founder of 27 Rosiers.