Ah, late January: those days when the new year starts to get real, and your skin feels it.
But you know who tends to sail through a very long, dark, cold winter without any of that? Our friends at MyHavtorn in Sweden. Is it the fact that they light candles all the time, or their commitment to getting outside in nature as frequently as possible? Probably both, along with the fact that they have vast amounts of freshly pressed sea buckthorn oil at their disposal.
For some winter-skin inspiration, we asked co-founders Robin and Ingrid to tell us which products they're using most these days. 
Read on for their winter skin suggestions and snapshots of their family's outdoor play time in Bollebygd, and as always, if you need help tweaking your own routine to better suit the season, please call or email us — sometimes a tiny change can make all the difference.
**
Here in the Scandinavian countries, with winter and lower temperatures this time of year also comes a climate with less moisture in the air. That also affects the indoor air that can be really dry this time of year. If you live in a wooden house like us, you can see how the wood in the floor is shrinking/contracting, and sometimes you can hear sounds from the construction when the lumber in the house is adapting to the new air with less moisture.

Now, imagine that your skin and body are trying to adjust to the same air conditions: it is not so strange that you need to add some extra moisture to your skin to help it stay vital. You can feel it clearly at certain points of the day: when you wake up in the morning with eyes that feel dry, or awhile after you finish a hot shower, or when you return indoors after a walk or some time in nature.
For us, our Night Balm always has been a key product, especially this time of year. It's a very rich product that provides plenty of both moisture and nutrition to your skin, and it can be used all day long.
We also recommend our customers to combine our Face Cream with our Face Oil or Serum for an extra dose of moisture: many already do this! It's a perfect duo this time of year, and as you can tell by the golden color, these products are packed with the super-rich sea buckthorn oil that your skin will love.

Finally, for those of you that haven't tried it yet, a must-have this time of year is our plain Sea Buckthorn Fruit Oil, packed with Omega 7, antioxidants, and rich EFAs. This product can be ingested: the Omega 7 can help dry mucous membranes and give your body nutrition from inside and out. Our organic Sea Buckthorn Fruit Oil is grown and produced here in Sweden, and you can almost see the power it possesses just by looking at its intense golden color.
For those of you that have acne-prone skin or just want a real and honest vitamin boost for your skin, it can also be used alone or together with your Face Cream, Face Oil, or Face Serum.
And a bonus, but very important tip: remember to apply your oil based products to damp skin so they can be absorbed fully.
Love from Sweden!
Robin, Ingrid, Ellis, & Vince
You May Also like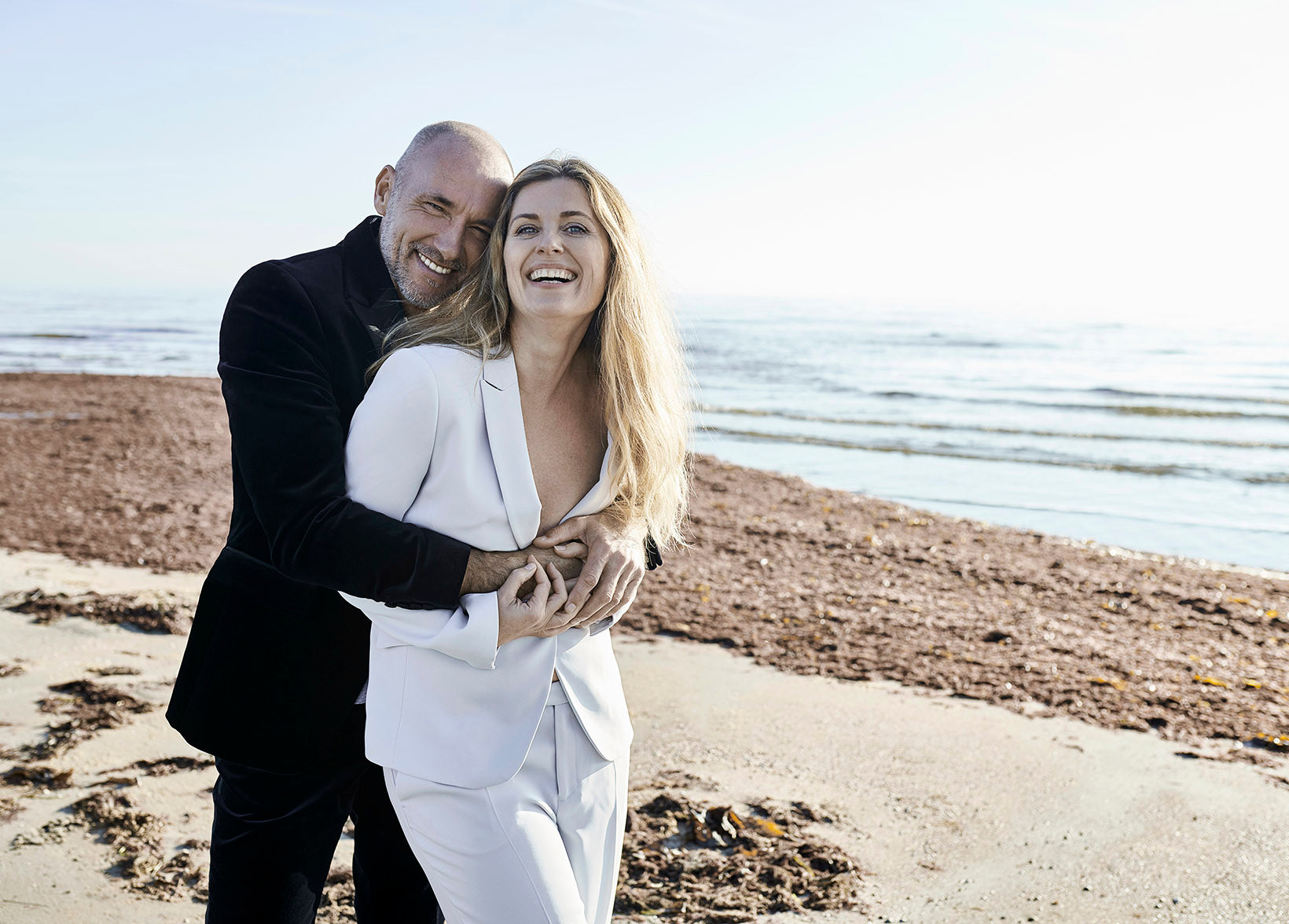 M Picaut is one of the Sweden's best-selling skincare brands. Find out what we love about it in our Brand Spotlight.