With Dara Kennedy & Dr. Pedro Catalá
Do you absolutely, positively need an eye cream? This is a complicated question in skincare circles; you'll find as many experts who are skeptics as you will experts who swear by them.
And, in my view, it's because — like many things — it's all about the individual. You might not have any concerns whatsoever with the skin around your eyes, and some facial skincare formulas (not all) can be used around the eyes as well as the rest of the face to great effect. Macrene Actives High Performance Face Cream, for example, is one of my favorite treatments for the skin around the eyes, even though it's not labeled specifically as an eye cream. (Just make sure that whatever you put near the eyes has been tested for eye irritation.)
But in other cases, you might notice that the skin around your eyes could use more hydration, or it's puffier than you would like it to be, or you see dark circles or lines and wonder, "Is there something I could be doing here?"
So, don't use an eye cream just because you think it's always necessary no matter what; think about what you want an eye cream to do for you specifically, and find one that will deliver. Good eye creams will: they're not pocket plastic surgeons, but you'll absolutely notice a difference if you're using one that suits you well.
That's my point of view. For another, I asked my friend, Dr. Pedro Catalá — master formulator and founder of TWELVE Beauty — what he thought. You'll find his perspective below. 
And below that, as a quick guide, our team has listed all of the eye creams on our shelves with what we appreciate most about each one. If you'd like some more guidance choosing the best one for you, we're always happy to chat about it, and we're just a phone call (or an email, or an in-person visit) away.
Finally, if you'd really like to dig into this topic, don't miss this recording of the masterclass we did with the brilliant Dr. Macrene Alexiades, where she covers everything you might want to know about the eye area in general: reasons why it's prone to more rapid aging, ideal eye cream application techniques, procedures to consider or avoid, whether or not side-sleepers are doomed, and more. (And don't miss this shorter video where she describes why her answer to today's burning question is, "Yes, sooner or later." Which is a great way to put it.)

- Dara
***
Dara: In your view, is eye cream necessary? If so, why do you think we need separate products for the eyes?
Pedro: Applying your regular moisturizer is better than nothing, but I always suggest investing in a product designed to treat the eye area.
The reason is quite simple — the skin around the eye is between 5 to 10 times thinner than the skin on the rest of the face, and it has a different structure (with lots of capillaries) that requires specific care.
This is a very delicate area, constantly exposed to environmental factors such as wind, changes from warm to cold, humidity. Plus, it is in constant movement with our facial expressions…unless you went overboard with Botox. It's no wonder that it is the area of the face that tends to age more quickly than the rest.
Dara: What types of ingredients do you think work best in eye creams?
Pedro: For the eyes, I like a combination of natural peptides with organic antioxidants; this is very effective. Another common ingredient is caffeine, which works wonders. Unfortunately, it is often mixed with alcohol since it increases the solubility of this great ingredient.
Some eye cream formulas contain mica or other pigments in order to minimize the aspect of dark circles or puffiness. There is nothing wrong with that, as long as you are aware that you are only "covering" the issue, not solving it.
Dara: You've told me before that Rapid Eye Treatment is your best-selling product worldwide. Why do you think that is?
Pedro: Yes, it is the best selling item of the TWELVE range by far. I think there are several reasons: it works from the first application, it's fuss free, and it suits even the most sensitive eyes. It has also won a number of awards and received influential press, which has certainly helped.
In general, eye treatments and cleansers tend to be the first products that customers try when they're venturing into new product ranges — so the pressure was on when I formulated it. And it is, without a doubt, the product I invested the most time in as far as research is concerned. From understanding how the skin around the eye works to circling down to the key ingredients, it took well over 7 years, but I could not be happier with the final result. It glides on the skin like silk, it gives an instant boost of vitality around the eye area, and the mixture of ingredients not only improves microcirculation but also slows down the degradation of collagen and elastin. In other words, it helps the skin around the eyes to stay healthier for longer.
And please don't be fooled but the super hydrating yet light texture: I designed this on purpose, since the super effective peptides loathe richer textures and simply stop working when they encounter many oils in the same formula.
***
Our favorite eye creams at Ayla, listed in order from lightest to creamiest in texture
Luzern Serum Absolut Luminous is a very lightweight eye serum designed specifically to tackle puffiness and dark circles with powerful botanicals that efficiently work on dark circles, fluid retention, and general inflammation.
The Organic Pharmacy Lifting Eye Gel is a refreshing, lightweight gel with a roller ball applicator that soothes and cools — perfect for those who struggle with puffiness.
BioRecept Global Sunshine is a wonder product for those looking for a lightweight product with caffeine, peptides, and botanicals to address puffiness, dark circles, and fine lines. (It's often out of stock these days, much to everyone's chagrin.)
TWELVE Beauty Rapid Eye Treatment is a beautiful (and beautifully priced), whisper-light gel-cream with plant peptides to address puffiness, dark circles and bags while providing gentle, antioxidant-rich hydration. Well worth the 7 years of development!
Kahina Eye Serum is a hydrating milky gel that combines wrinkle-plumping peptides with puff-reducing plant extracts.
Elave Eye Rescue Serum is an excellent all-around "starter eye cream" that hydrates and soothes the most sensitive skin. Works beautifully under makeup, too.
Augustinus Bader The Eye Cream is one of the most powerful all-around eye care formula on our shelves. It is intensely hydrating but almost impossibly light in texture, and whatever your eye-area concern is…it's got it covered.
Kahina Eye Cream is what we suggest for sensitive eyes looking for a creamy, super-moisturizing, but non-greasy formula that soothes and hydrates at a relatively gentle price. 
Luzern Force de Vie Eye Contour Cream is a silky cream packed with serious actives to fight free radicals, puffiness, dark circles, and loss of elasticity.
M Picaut Precious Eye Cream is one of the creamiest formulas we have for eyes, but it's not so rich that it interferes with eye makeup. It's packed with peptides to boost firmness and plump fine lines as well as calming, antioxidant-rich botanicals.
Macrene Actives High Performance Eye Cream has a very creamy, almost balm-like texture, yet it's easy to spread on delicate eye-area skin; it melts in beautifully, too. And, in keeping with the rest of the Macrene Actives lineup, its unscented formula is kind to sensitive skin, and it's packed with ALL the actives.
You May Also like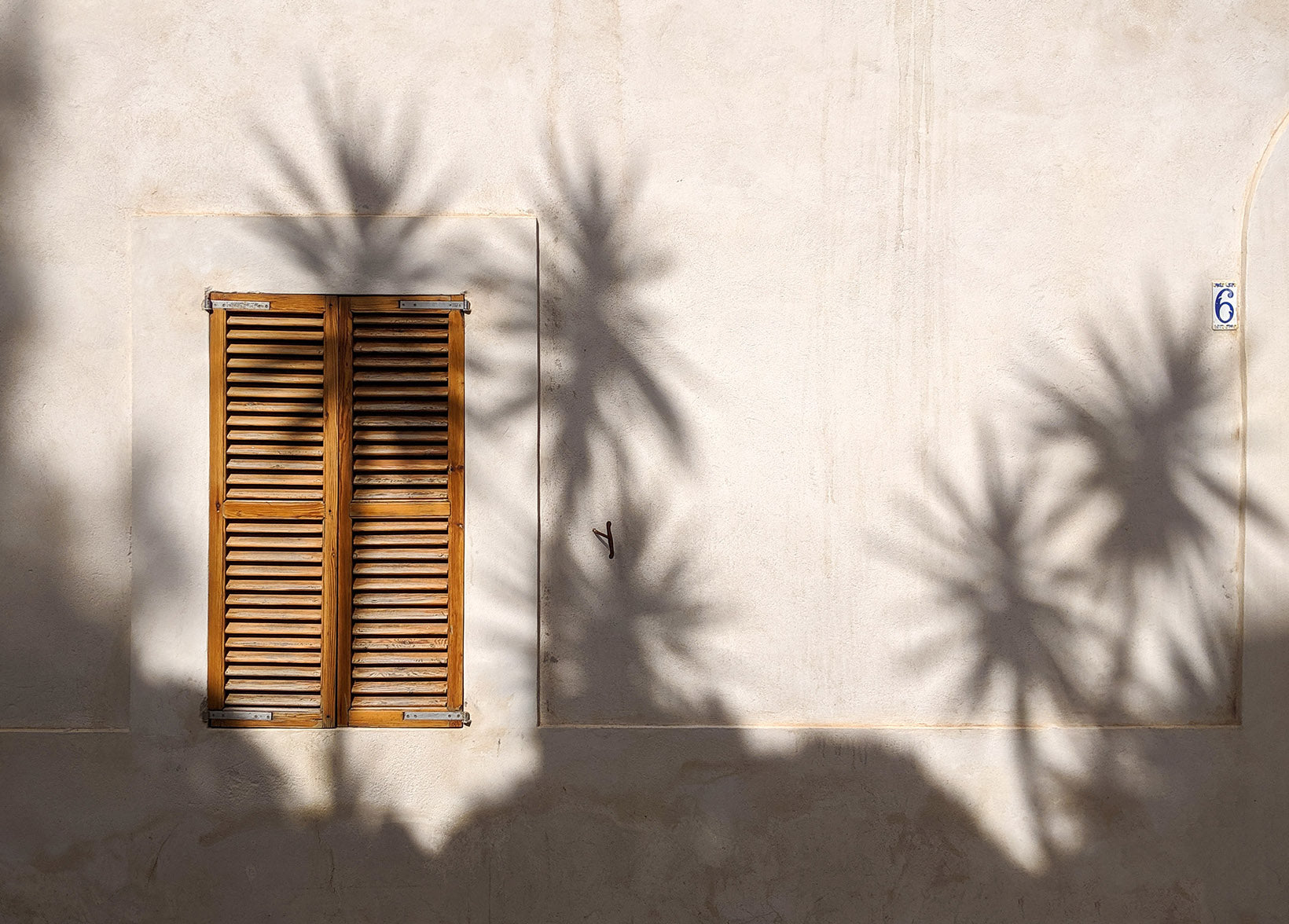 So we asked Boris Oak, who shared these game-changing golden rules of hair styling, to tell us the secret to a great air-dry.